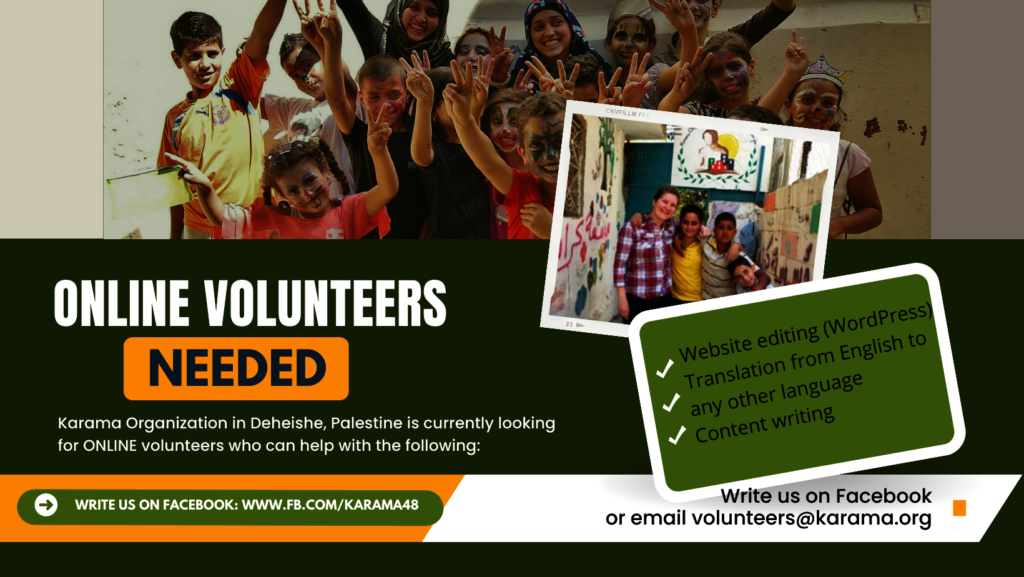 Help us out!
Dear reader and friends of Karama,
How have you been? Hope you and your loved ones are well.
Besides the activities going on inside Deheishe, we have been working on Karama's online presence. Our organization's website has received a full make-over and we are almost ready to launch! For the final steps, we are looking for some ONLINE volunteers who went to help out for a hours.
Do you, or anybody in your surroundings, know about any of the following:
- website editing in WordPress?
- translation from English to any other language?
- content creation for website and social media?
If you have a few hours to spare during August and September, we would love to hear from you.
The only prerequirements are that you have access to good internet, good PC skills and a good understanding of English.
Hit reply, write us on Facebook or email us on volunteers@karama.org
Do hesitate to share this message with your friends, university, work place etc. etc.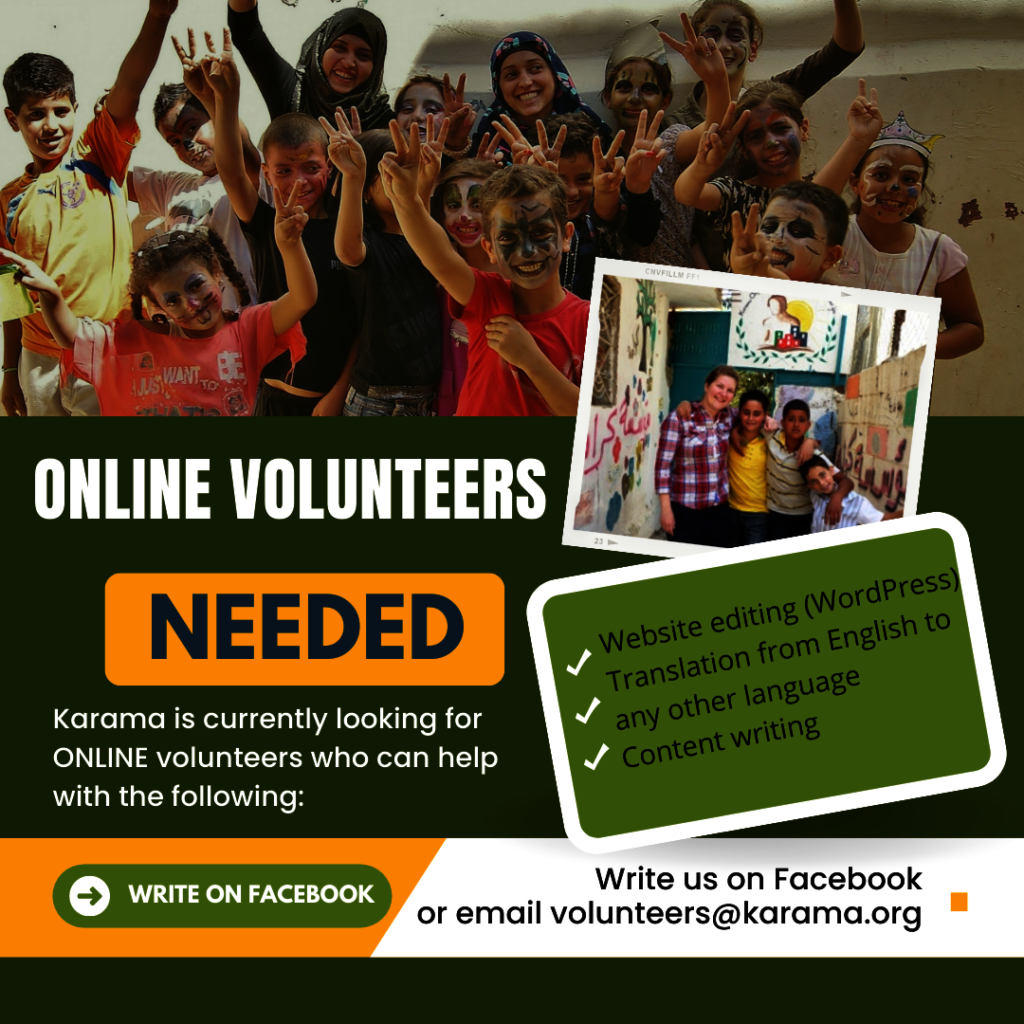 Links: