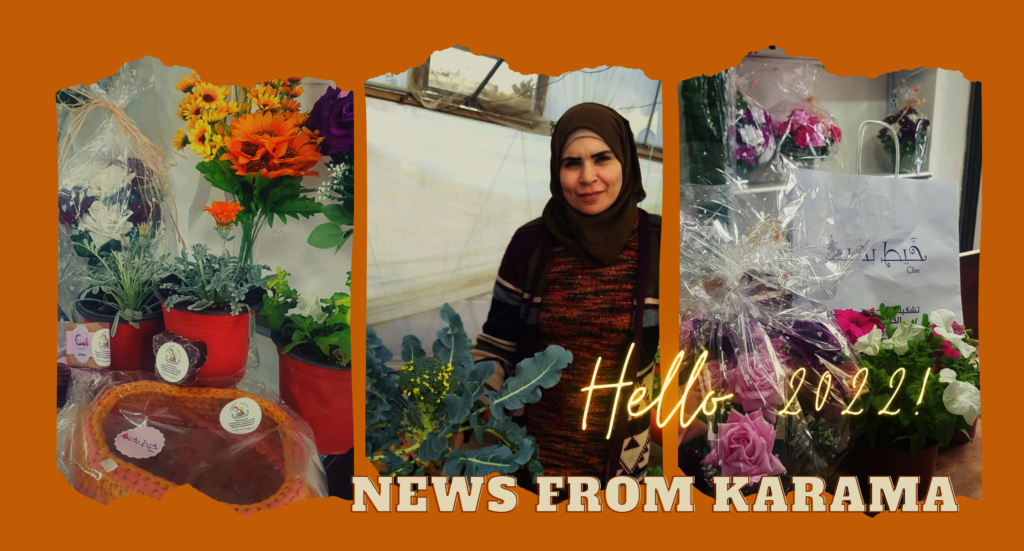 Hi friends and supporters,
How was your start to the new year? Whether you have been celebrating achievements or reflecting on lessons learned we hope you are doing so in health and safety.
Karama Organization in Palestine is excited to give you another news flash of some of our ongoing work and projects. Winter is often a little bit more "hybernating" than the active spring & summer months. Still, lots of work is being done by our team either through running and supporting entrepreneurial activities, administration and accounting, or community outreach in coordination with the UNRWA office.
Some of our hard work now will lay the basis and partnerships for even more exciting work in the months to come!
One thing we want to highlight in today's newsletter is the opening of a greenery store right in the center of the camp. In cooperation with several women from Deheishe camp, Karama has opened a small shop right at the main street of the camp. Here the women sell flowers grown in their own seedling nursery (a big greenhouse in the camp, introduced in a previous newsletter!). They also wrap up amazing gifts and sell other materials for growing flowers and vegetables in the camp.
While our entrepreneurial activities are a very empowering and dignified way to support our women and their households, it does count on a good economic situation. The engaged women earn an income, grow their skills-set, and feel engaged in the community, instead of merely receiving aid. In Palestine however, the economy is not recovered yet from COVID19 and growth is very, very slow. For now, Karama needs to support these business activities, make initial investments and provide training and supervision for the women until they can function more independently.
We thank you for being part of this and helping us, help these women set up their businesses!
Warm wishes from the team,
And drop us a line if you have any questions or suggestions!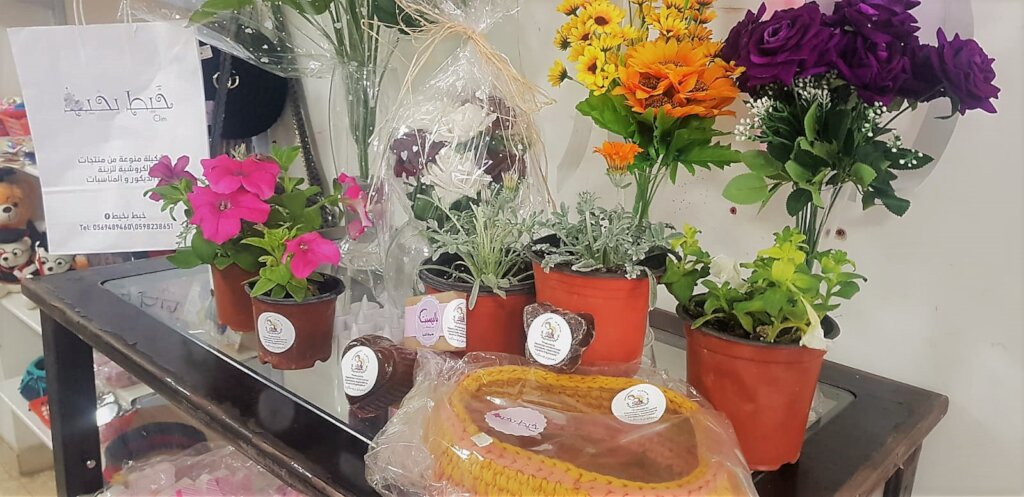 Links: