INTRODUCTION
Tabitha Home is a care home for orphans and vulnerable children, committed to "Inspiring Hope for Vulnerable Children". In accomplishing our vision and mission, the Sustainable Development Goals (SDGs) has provided us with the pathway of administering support to our beneficiaries.
This report covers the goals attained within the month of March – May 2022.
PROJECT PROGRESS
RESIDENTIAL BENEFICIARIES
The home presently has 50 beneficiaries; 19female and 11 male children, in addition to 7 older children still benefitting from economic strengthening.
AWARDS
Tabitha Home participated with the non-government organisation, MAYEIN in celebration World Book and Copyright Day, 26th April, 2022. Tabitha Home beneficiaries participated in the Poetry and Speed Authoring competition. One of Tabitha Home children, Janet emerged the winner for Poetry whereas another child beneficiary, Naomi won the 3rd Position.
Also, Tabitha Home beneficiaries emerged winners in Dancing Competition and Game Activities during the Children's Day Celebration organized by Association of Orphanages and Home Operators in Nigeria (Oyo State Chapter) 0n 28th May, 2022.
NUTRITIONAL SUPPORT
The children were given three square meals with mid-day snacks. The management ensured that each of the meal was well balanced with all needed nutrients for the children. This is accompanied with vitamins and fruits to aid adequate growth and development.
BUILDING PROJECT
April 2022, Tabitha Home moved to the permanent building; this is an amazing feat as it gives the opportunity to take in more children and also to render all support in a conducive and learning enabling environment.
EDUCATIONAL SUPPORT
Tabitha Home children completed their 2nd term in the month of April 2022. Their results in general ranged from above average to excellent, however, there's room for improvement in specific subjects.
The children resumed the third term in the month of May 2022. Provisions have been made for educational materials, school supplies and transportation. For further improvement, the children have access to after school teachers to improve in subjects which has been noted to be challenging for them. Also, Sundays to Thursdays, by 7:30-9:00 the children hold their prep study under the supervision of staff members.
As part of their educative activities, the Reading Culture was active through-out the month as the children finished the review book Flawed by Modupe Adeyemo-Oyetade and commenced on The Horse in the Storm by same author.
PSYCHOSOCIAL SUPPORT
The children are under key workers (staff members professional Social Workers and Psychologists) who hold one on one therapeutic sessions for the children as well as engage in group and art therapy session through the in-house projects; Kids' Club and Pep Talk.
SUSTAINABLE ENTREPRENEURSHIP
Throughout the month of April, the children were on 2nd term holiday; hence, they were fully involved on their skill acquisition programme which includes; Craft Plus, Knitting Classes, ITC class, Laundry and Hair Making.
The children under Laundry and Hair Making have graduated from the program.
PROTECTION SERVICE
The management ensures strict implementation of Child Right Law, Safeguarding and Child Protection Policy and Health and Safety Policy to protect the children, staff and visitors.
MEDICAL SUPPORT
First Aid Box has restocked in the month of May and it serves as an immediate help for medical cases. Tabitha Home also works with professionals at Chilad Pharmacy, Primary HealthCare Center, Adeoyo, University College Hospital and De Vine Hospital for treatment or emergency cases. However, during their period of this report, there was no casualty.
REHABILITATION SERVICE
Activities of the home like pep talk, kids club, reading culture, key working are forms of art and group therapy to transform and give the children the opportunity to explore their thoughts, feelings and patterns of behavior. These sessions discuss trending topics that inspire the children to share their opinions, and also share and work on their strengths and weaknesses.
BOYS TO MEN TRANSITION PROGRAMME
Inspired by the need to engage boys in developmental activities, the Boys to Men Transition Programme kicked off in the month of April. This is a 16 weeks mentorship programme for Tabitha Home male children with the aim of advancing their skills, enlightening them on the need to give everyone despite the gender an opportunity to strive as well as empowering them psychologically.
NIGERIAN CHILDREN'S DAY PARTY
Tabitha Home had a party for the children in celebration of Nigerian Children's Day. With the support of our donors, the children celebrated with a large cake, food and drinks and every child got a party pack with variety of gifts in the pack, there was dancing, competitions, games, presentations and lots more, the children had a lot to eat and drink.
NON-RESIDENTIAL BENEFICIARIES
COMMUNITY KIDS CLUB
Tabitha Home takes the project Community Kids Club to different community each year. For the year 2022, the project was brought to Wuraola Esan community, using People's Primary school Adeoyo. The project, was on for three Fridays in the month of March, it started on Friday 11th of March and ended Friday 25th of March 2022, each week with topics and activities to empower the 79 community children with life and literacy skills among others.
The project was aimed at giving children within inner communities access to socio-educational activities and art therapy; thus, enhancing their personal development and total wellbeing.
The project rounded off with the presentation of gifts to the 1st, 2nd, and 3rd, position of the Essay competition and also to the most active in each platoon, neatest and most punctual.
A PAD A GIRL (MENSTRUAL HYGIENE DAY)
Tabitha Home partnered with its project organisation Help Initiative as well as OVIWCE and Alliance Francaise to execute the project tagged A Pad A Girl, in the month of May 2022, Help Initiative commenced the second edition of A Pad A Girl, Tabitha home, staffs and girls within the age of 9-24 were actively involved in the pre-planning and the execution of the opening event on the 28th of May 2022. The project empowered 110 girls with life skills through capacity building on the topics; FGM, Sexual Reproductive Health and Menstrual Hygiene, also a training on how to make Reusable pads for sustainability or incase of poor accessibility due to financial instability. The participants received a pack of menstrual kit.
CONCLUSION
Tabitha Home Team extends our heartfelt gratitude as your donations supported the realization of set goals. We hope to continue to work in partnership with you as we proffer social intervention to the social problems affecting the lives of children; thereby inspiring their hope through projects that hone their potentials and skills. This, we envision will bring about National Development.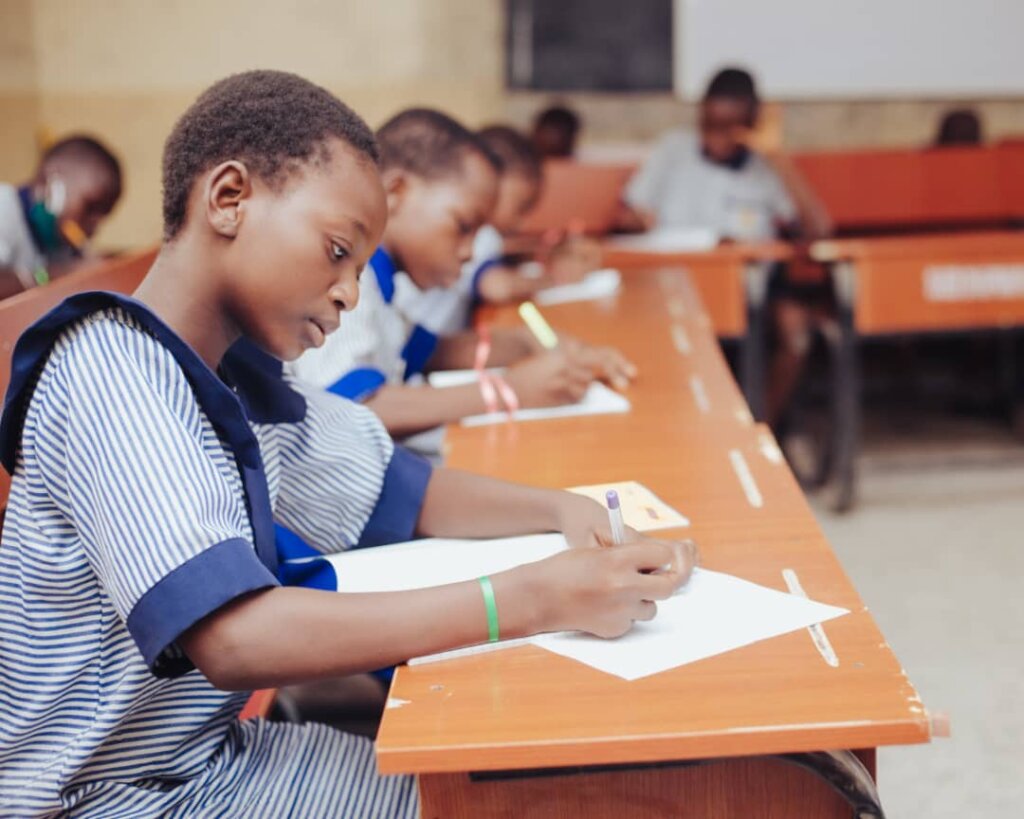 Links: