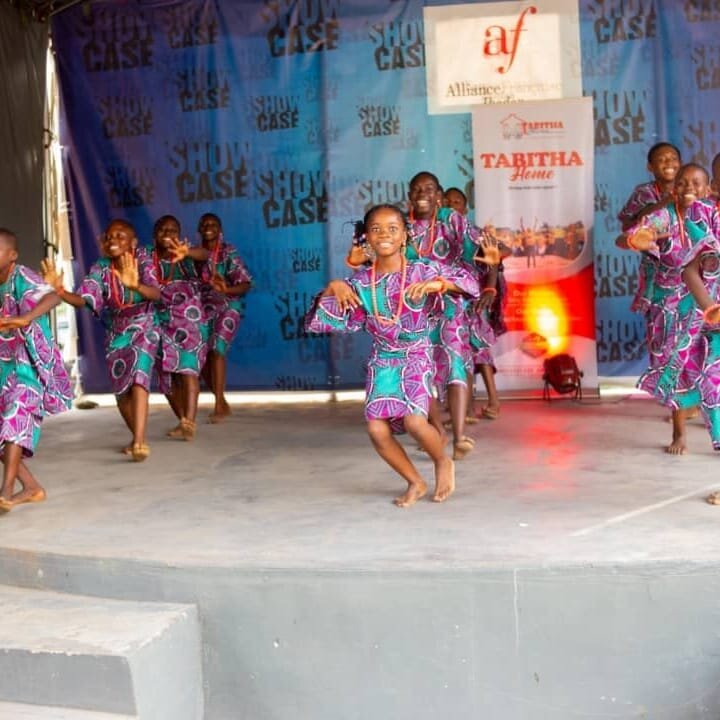 INTRODUCTION
This report of Tabitha Maison Foundation (Tabitha Home) covers the goals attained within the month of October 2021 – February 2022. These projects were in line with the Sustainable Development Goals and were executed effectively because of your immense support.
We are excited to inform you that Tabitha Home recieved an award 2021 Oyo State 100 Most Influential under the category of NGO/ORPHANAGE HOMES.
PROJECT PROGRESS
RESIDENTIAL BENEFICIARIES PROJECTS
NEW INTAKE
From the month of October to December, 2021, Six (6) children were placed newly in Tabitha Home with the need for shelter, protection, education, rehabilitation and nutrition. They have presently adapted to the shelter facility, participating actively in all in-house projects of Tabitha Home and the tracking of their progressive reports has shown improvement in all aspects.
The residential beneficiaries are currently 50.
EDUCATION
The 44 residential beneficiaries of Tabitha Home in Secondary School, Primary and Nursery School kicked off a new school term (2nd Term) in January 2022. The back to school project was successful.
Also, 3 of the residential beneficiaries got admitted into University of Ilorin and Tai Solarin University of Education respectively. This has summed up the number of the residential beneficiaries in the higher institution to be 6.
IN-HOUSE PROJECTS
The in-house projects which were in support of the total development of the children were functional on a weekly basis. The platform serves as group therapy and it is guided with monthly themes which inspires the activities of each project. The projects include;
Kids' Club
Craft Plus
Pep Talk
Reading Culture Book Club
Math Clinic
Pass It On Project
Rising to Responsibilities
Non- Residential/Community Projects.
ARTS, DANCE AND MUSIC FESTIVAL
As a means of social integration and to promote Arts Therapy in collaboration with Alliance Francaise Ibadan, Tabitha Home hosted 5 orphanages in Ibadan and the entire community on December 12, 2022. The event tagged: Arts, Dance and Music Festival was a social platform for children in orphanages to express themselves in activities as the event name entails.
COMMUNITY SENSITIZATION AND SCHOOL ADVOCACY ON FEMALE GENITAL MUTILATION (FGM)
Community Sensitization
The cause to totally eliminate the harmful practice of Female Genital Mutilation is undying and inspired by 2022 theme of International Day of Zero Tolerance to FGM "Invest Don't Rest", Tabitha Home in partnership with Help Initiative reached out to sensitize the major caregivers of the grass-root on 5th February, 2022. The women from the inner communities of Ibadan, Nigeria were hosted in an interactive sensitization session.
The pre-survey showed that majority of the women believed that FGM was based on religion and culture; hence, they believed it was acceptable. However, after the session which provoked sensitive questions on the traditional belief of FGM and its harmful effects, the post survey revealed that a significant number had an input towards abolishing FGM and were willing to advocate against it.
During a follow-up, it was recorded that the women of Elewura community of Ibadan, had taken up the cause to advocate through their community stakeholders' meeting.
School Advocacy
Oke-Ado Baptist Comprehensive High School, Ibadan and Oke-Bola Comprehensive High School, Ibadan were paid an advocacy visit on 9th February, 2022 and 11th February, 2022 respectively. The session was an interactive session whereby the students were asked questions to understand their background knowledge on FGM. The students were intimated on harmful effect of FGM and their power as the future against FGM which was to inform their communities through their families, friends, social or religious platform.
19 DAYS OF ACTIVISM
Using the medium of School Advocacy and Social Media, Tabitha Home involved in a 19 Days Activism to advocate for children; educating children, parents, school community and the community at large on the different aspects of Child Abuse and practical ways of bringing it to an end.
The 19 Days of Activism was to mark the celebration of the Universal Children's Day. Below is the calendar of activities carried out;
1/11/2021
Prevention of Children in Armed Conflict.
A quote from Landon Pearson
2/11/2021
Prevention of Child Sexual Violence and Abuse
A video of Tabitha Home children speaking on the theme
3/11/2021
Prevention of Bullying
A video of Tabitha Home children speaking on bullying.
4/11/2021
Prevention of Child Neglect
A video of Tabitha Home children speaking on Child Neglect
5/11/2021
Prevention of Child Labour
A drawing depicting child labour, showing the negative impact on the child was captured by a Tabitha Home's child.
6/11/2021
Prevention of Corporal Punishment
Intimating the online communities on the effects of Corporal Punishment on children.
7/11/2021
Prevention of Sale of Children
Our online community was asked to vote between poverty or ignorance as the cause for sale of children. After close of voting, they were informed through a caption, neither reasons are enough to justify the sale of children.
8/11/2021
Prevention of Child Prostitution
A written tutorial on how to help children at risk of child prostitution.
9/11/2021
Prevention of Child CSAM
Advocacy visit to Victory Primary School and Victory High school. The children's sensitive questions on the theme were responded to.
10/11/2021
Prevention of Child Trafficking
Sensitizing the online community on Child Trafficking.
11/11/2021
Prevention of Child Sex Tourism
Written tutorials on how children are targeted for child sex tourism, especially in destinations with high tourist visits.
12/11/2021
Prevention of Harmful Traditional Practices
A video educating people on harmful practices with focus on female genital mutilation.
13/11/2021
Prevention of Street Children
To educate on the reality of street children, A child, A story feature of a Tabitha Home child was shared. The personal details of the child was protected.
14/11/2021
Prevention of Discrimination based on health grounds
An encouraging declaration of our stand against discrimination based on health grounds was posted.
15/11/2021
Prevention of Addiction and Substance Abuse
A clip from one of the Nigerian TV station (TVC news) reporting on abuse of codeine by youths in the country was posted in order to sensitize the online community on the dangers of drugs.
16/11/2021
Prevention of Malnutrition
A quote from Earle Grey was posted on the page; this is to encourage people in giving balanced nutrition to their wards.
17/11/2021
Prevention of Dangers of ICTs
A video explaining the dangers of unhealthy use of ICT and means to safeguard ourselves.
18/11/2021
Prevention of Abduction
An encouraging message targeted at parents on the importance of giving their wards safety tips.
19/11/2021
Prevention of Juvenile Justice and Children deprived of Liberty
A School Advocacy Outreach to Rochas Foundation College, Ibadan with over 600 students. For an interactive session on Juvenile delinquency and suggested ways to tackle injustice in the juvenile justice system.
20/11/2021
Universal Children's Day
IG LIVE tagged: 'I am a Child, I am the future'.
CONCLUSION
We acknowledge your strong support as it helped us attain and sustain the aim of giving children access to all deserving rights and needs. We hope to continue to work with you as we stay committed to building a sustainable structure that transforms the lives of the children and gives them an inspiring hope. We would be glad if this worthy cause motivates you to refer us to people.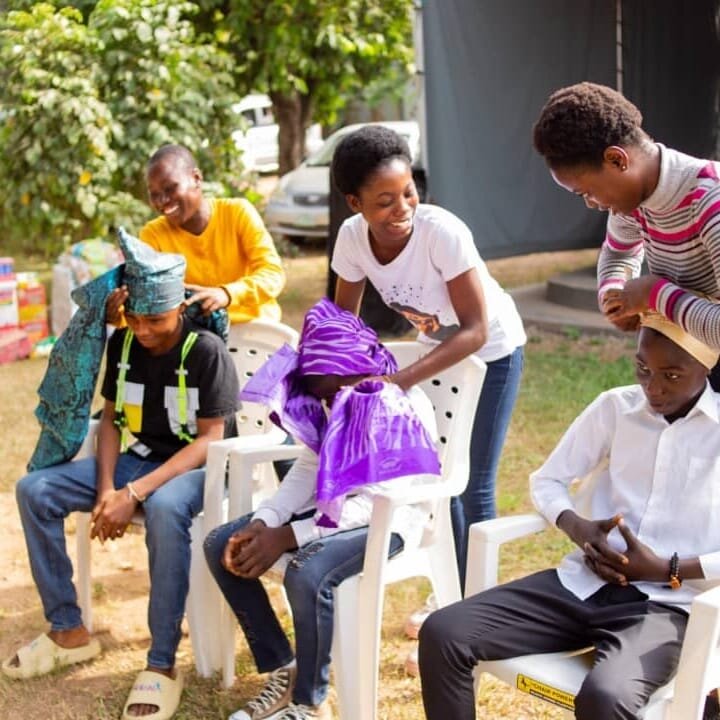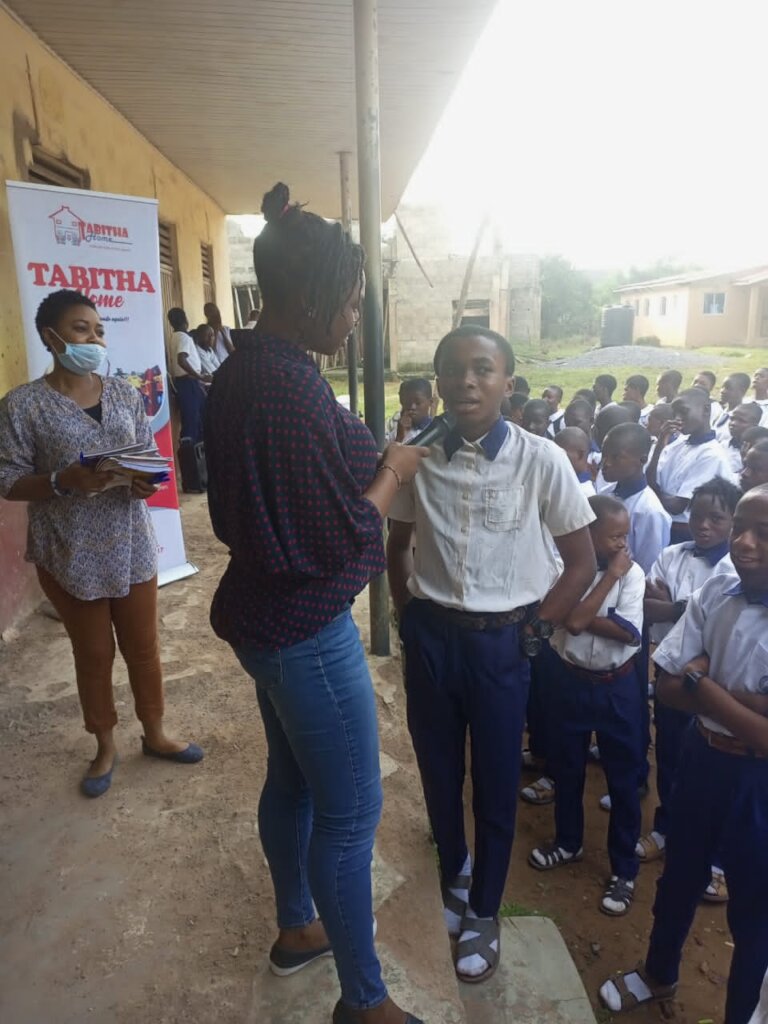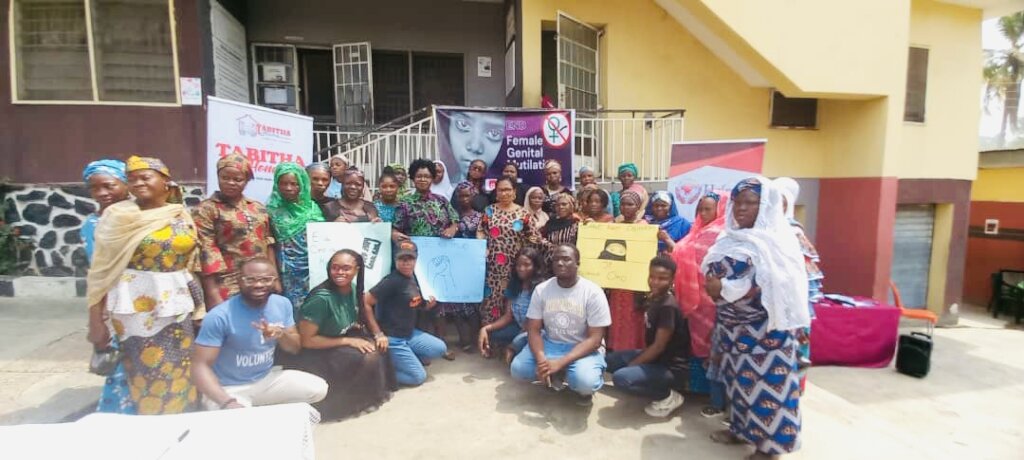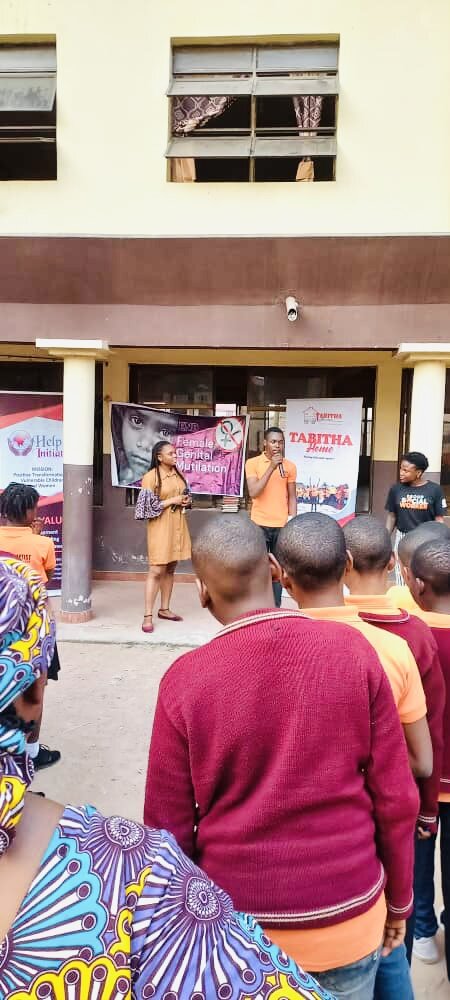 Links: