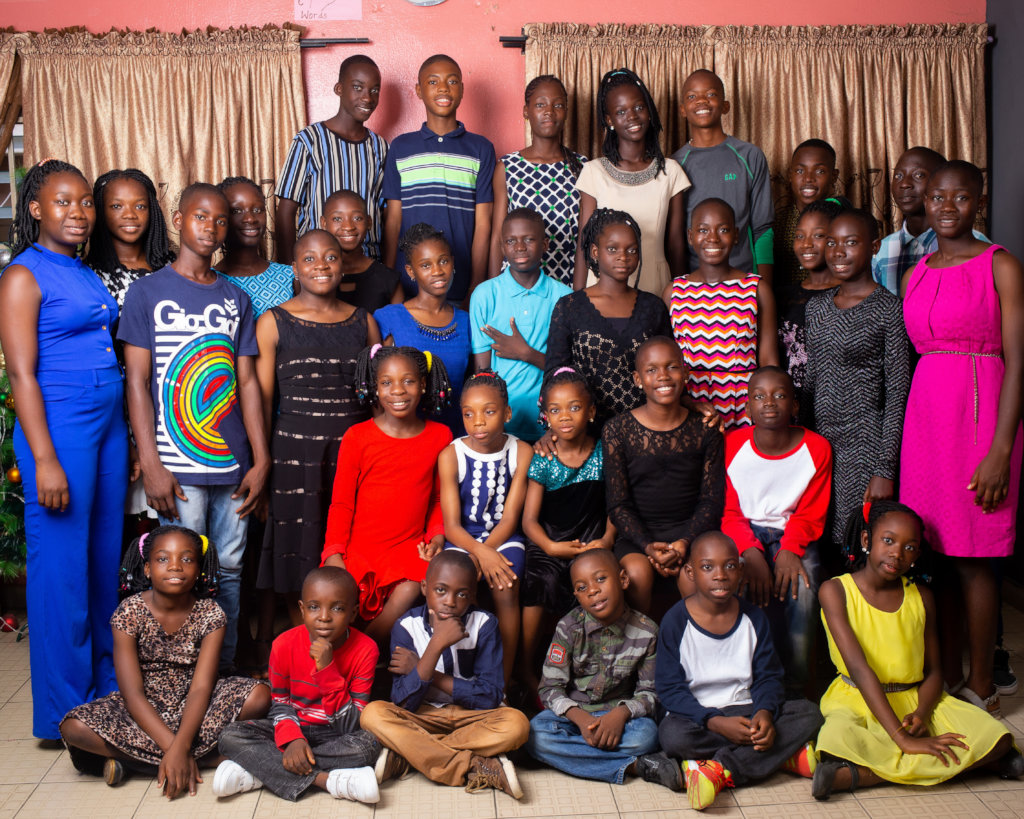 INTRODUCTION
Despite the challenges posed by COVID19 Pandemic, through your immense support Tabitha Maison Foundation (Tabitha Home) attained exceptional goals. This report covers the goals attained within the month of December 2020 to February, 2021 through the projects of Tabitha Maison Foundation (Tabitha Home). These projects are in partnership with the Sustainable Development Goals.
PROJECT PROGRESS
Residential Beneficiaries
In December, 2020, two of Tabitha Home residential beneficiaries graduated from Secondary School with outstanding results; adding to previous number of Tabitha Home undergraduates in University of Ibadan and Federal University of Oye Ekiti, Nigeria.
In January, 2021, second term kicked off for the residential beneficiaries of Tabitha Maison Foundation (Tabitha Home) who are pupils and students of Victory primary School Ibadan, Victory High School Ibadan, Rochas Foundation College Ibadan, Mercy College Ibadan, Dansol High School Lagos, FADAFAP Primary School Ibadan respectively.
Presently, amongst Tabitha Home's residential beneficiaries, there are four (4) undergraduates, nine (9) Senior Secondary School students, fourteen (14) Junior Secondary School Students and ten (10) Primary School Students.
December 2020, Tabitha Maison Foundation (Tabitha Home) collaborated with Mariet Foundation Nigeria to organise a Medical Outreach for the residential beneficiaries of Tabitha Home and beneficiaries (vulnerable children) of Sammy and Fola Foundation. The beneficiaries of the medical outreach who were between the ages of three (3) years to twenty (20) years had personal counselling session with the medical professionals and were also tested for Malaria, HIV, PCV and HBV.
Iyanu, a twelve (12) year old residential beneficiary of Tabitha Home and a stage five (v) Chronic Kidney Disease patient is on close monitoring by his medical consultant in the University College Hospital Ibadan, Nigeria. He is currently stable as treatment is ongoing while the preparation for a kidney transplant is in progress.
PERMANENT BUILDING PROJECT
The on-going Permanent Building Project (Shelter Facility) is on the finishing stage (Electrical, Plumbing, Sanitary wares and accessories, Burglary, Doors and Plastering). This is an amazing feat for us; as it will give us the opportunity to not only accommodate more vulnerable children but also to give them access to better learning facility.
IN-HOUSE PROJECTS AND SUPPORTS
As the organisation focuses on Child Development, Social Integration and Sustainable Entrepreneurship as a means to give the beneficiaries access to all deserving rights and needs including rehabilitation and psychosocial support; the in-house projects set up to attain to the needs functioned actively.
Reading Culture – This is the book club arm of Tabitha Maison Foundation (Tabitha Home) facilitated by the residential beneficiaries under the supervision of staff members. The book Finishing Strong by Steve Farrar is currently read and discussed.
Kids' Club and Pep talk – The fun though educative platform where the beneficiaries explore their creativity and talents focused on Gratitude, Wisdom and Love for the months of December 2020, January 2021 and February 2021` respectively.
Craft Plus and Skills Acquisition – This is a weekend activity for the residential beneficiaries; they engage in craft making and skills acquisition (ranging from Confectionary, Barbing, Makeup and Laundry).
Math Clinic – This project was introduced in the month of February to enhance the Mathematical abilities of the residential beneficiaries.
Pass It On Project – This project encourages and follows up on the beneficiaries as they pass down knowledge and skills amongst themselves.
Non-Residential Beneficiaries
The project which targeted non-residential beneficiaries in the rural area of Kobomeje, Idi-Arere Community Ibadan, Nigeria kicked off on Friday, February 12, 2021.
Number of Beneficiaries: Three Hundred and Forty Three (343)
Age Group: 8 years to 15 years
The main objective of this project is to enhance the literacy, life skills and talents of the non-residential beneficiaries at the rural area; giving them the platform to see beyond the life they know and explore positive opportunities needed for their development. To attain an effective and safe project, the project was in sessions and in three (3) phases;
Phase 1 (12th February, 2021) – This was an introductory session. The beneficiaries and the community leaders were intimated on the purpose, plans, processes and COVID19 precautions; this is to attain effectively the objectives of the project while maintaining a safe environment.
Phase 2 (19th February, 2021) – The facilitators who consist of the staff members and volunteers presented a demonstrative drama (for effective teaching) and short teaching session on Self Esteem and Hygiene citing COVID19 pandemic. The beneficiaries engaged in role play and answered questions on the topics. Prizes were awarded to active beneficiary as a method of reward system. The beneficiaries also participated in other fun activities as they connected with their teachers and the team of staff members and volunteers..
Phase 3 (24th February, 2021) – Spelling Bee Competition took place. The competition was amongst the beneficiaries; ten (10) contestants qualified for the competition whereas four (4) made it to the final stage. There were consolation prizes, prizes for the active audience and prizes for the winner and runner up.
UPCOMING PROJECTS
Instagram Live Session featuring Residential Beneficiaries (7-17 years) as they discuss the theme "Achieving an equal future in a COVID19 world" in commemoration of International Women's Day. ( March 7, 2021)
Community Kids Club Grand finale for the First Quarter of 2021 (March 12, 2021)
Leadership in Agriculture Training for Girls (Residential and Non Residential Beneficiaries) (May, 2021)
Kidney transplant of Iyanu (April, 2021)
Craft Plus; Introducing African Soap making. (May,2020)
Completion of the Permanent Building Project (Shelter facility).
CONCLUSION
The achievements of Tabitha Maison Foundation (Tabitha Home) cannot be expressed without the acknowledgement of strong support like you. Your kind gestures helped us to give the children access to all deserving rights and needs.
As Tabitha Home stays committed to its present/potential Residential and Non Residential beneficiaries, we hope to continue to partner with you in making vulnerable children smile again and transforming them to lead fulfilling lives and to have a positive future.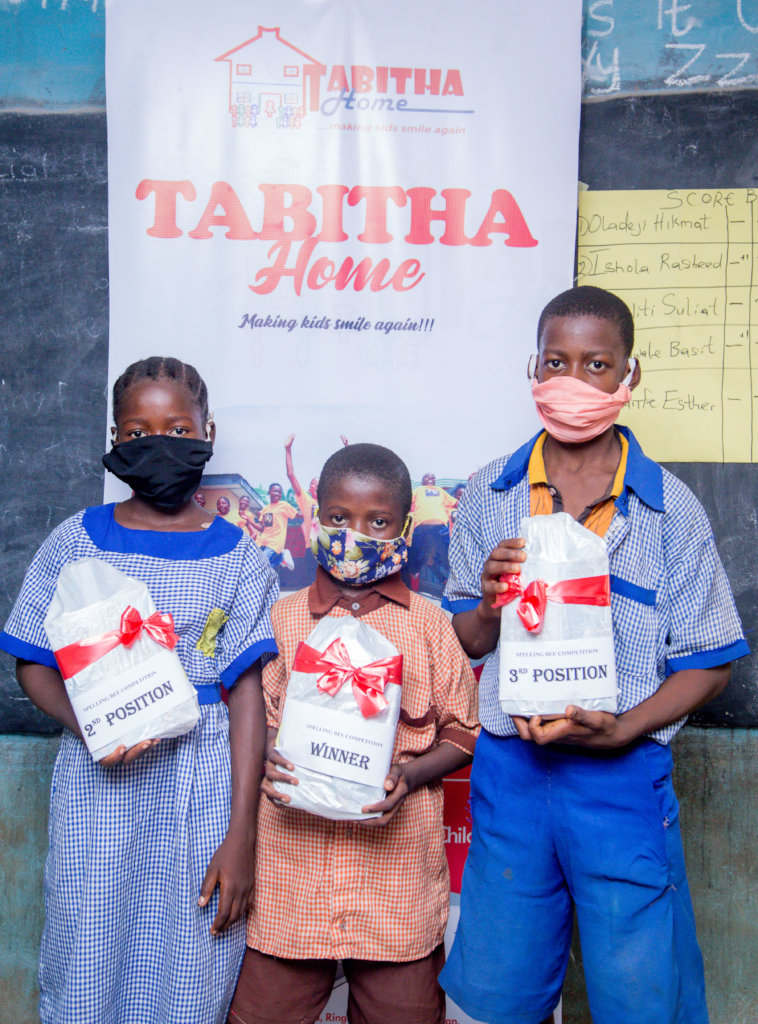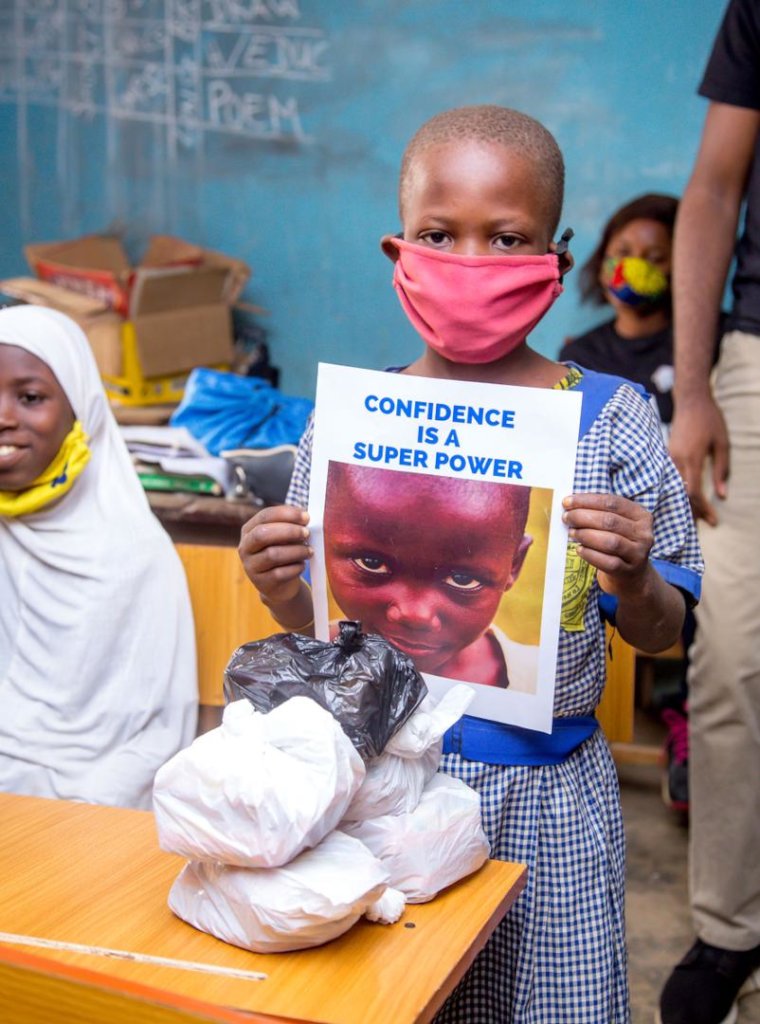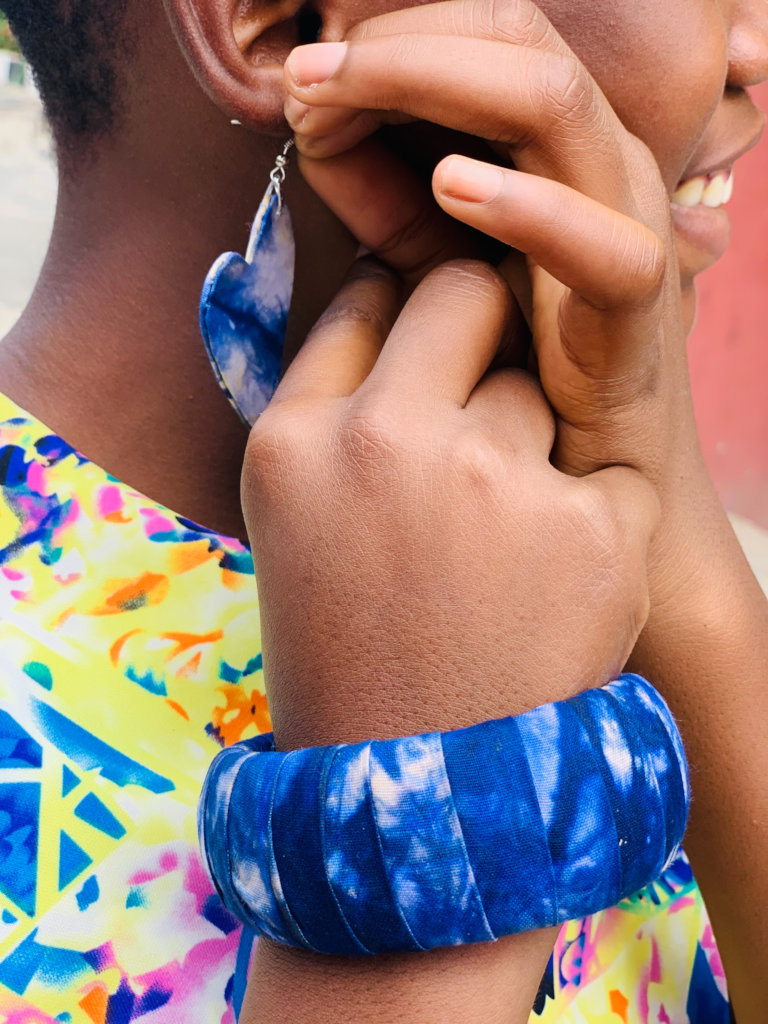 Links: