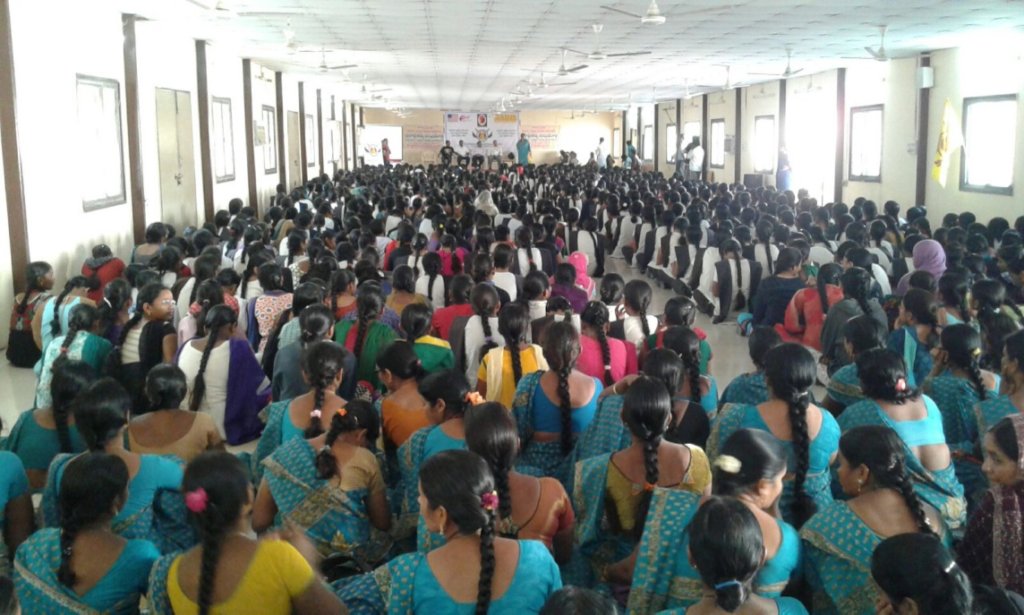 The 2015 United States Trafficking in Persons report released in July 2015 reiterated that "No nation can end modern slavery alone. Eliminating this global scourge requires a global solution. It also cannot be solved by governments alone. The private sector, academic institutions, civil society, the legal community, and consumers can all help to address the factors that allow human trafficking to flourish. Human trafficking is not a problem to be managed; it is a crime to be stopped."
Prajwala along with the US Consulate of Hyderabad launched a unique campaign to counter human trafficking, especially for sexual exploitation. The campaign – Swaraksha which means self-protection recognizes that the crime of human trafficking can be stopped only through the concerted efforts of all stakeholders, which includes the general public. The magnitude of the problem calls for a magnitude of response and this is what Swaraksha aimed to do. Swaraksha is a response to the problem of silence that surrounds the issue of human trafficking for sexual exploitation and aims to break that silence by awakening the communities. Swaraksha is based on the principle of fostering ownership at the local levels and building capacities for local communities and stakeholders to take ownership and take the movement forward.
Swaraksha the caravan travelled across three states - Andhra Pradesh, Telangana and Orissa.Flagged off on January 9th, 2016, from Ravindra Bharati Auditorium in Hyderabad, Telanagana, since then has covered all the 53 districts of Telangana Andhra Pradesh and Odisha targeting 132 million population. The response has been tremendous with participation from different stakeholders at different levels.
The caravan which moved for 165 days covering all the districts of the three states and completed its journey on 22nd May 2016 at Bhubneshwar.
This extraordinary caravan surpassed all expectations and reached out to 1 million population directly, 112 suspected cases of trafficking was reported and 40 trafficking offenders came out and disclosed their crime before the community.
In a first of its kind, the caravan demonstrated a unique partnership between Government Department such as Dept of Women & Child Welfare, Home and State Legal Services Authority with civil society partners.
The impact of this community awakening campaign lead to Government of Telangana adopting this as a government program by declaring 3rd Saturday of every month as Swaraksha Day. The government to that effect issued a government order which is now being implemented from September 2017.