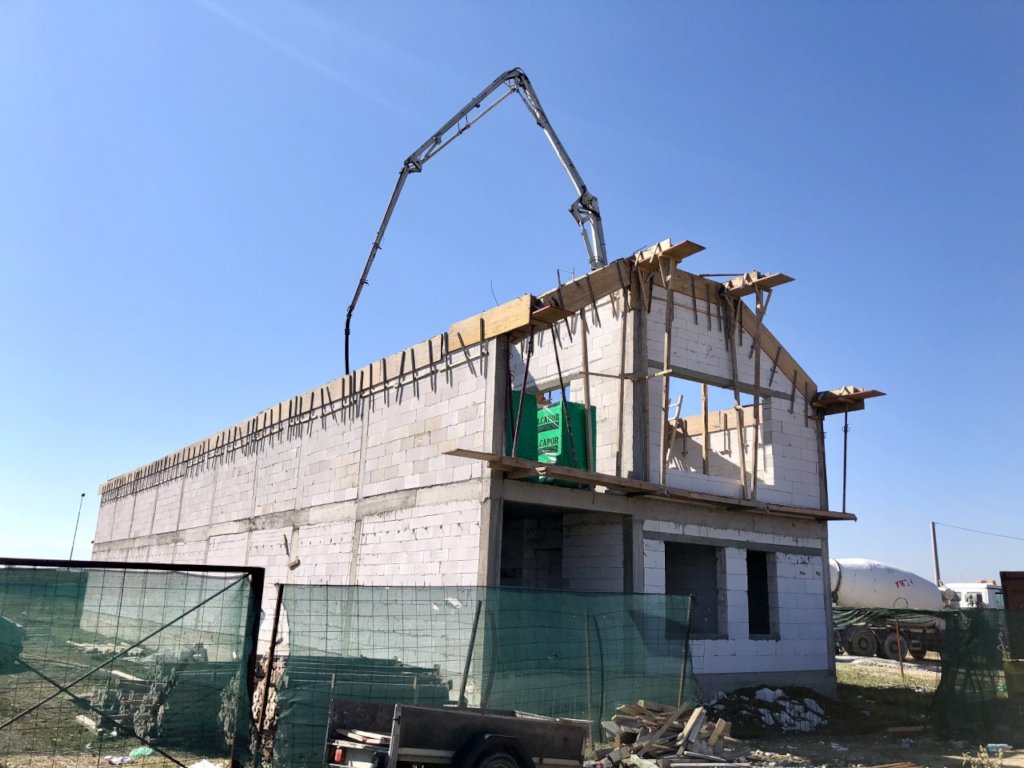 It's been 4months and one week, since our center began to be built! The outside and inside walls are finished, the stairs are complete and the roof is being put on. During this period the site has had a lot of visitors from our team of staff, kids from kindergarten, volunteers, neighbors, participants from our activities, and also the most eminent figures well-known in Kosovo. Every day we are one step closer towards our dream coming true. Yesterday I had a visit to the site where the center is taking shape and during the visit, I had the pleasure to meet the girls of The Ideas Partnership's Young Social Workers who's been tackling early marriage in their community. I was wondering that what this center means to them.
Remzije is our role model for younger girls in Fushe Kosova and beyond. Her success has been praised internationally by theIdeal Me Enrichment Foundation. "The best gift any parent can give to their child is education. My family, my school and the activities of The Ideas Partnership helped me to go towards my dreams. This center will be a light for our community " says Remzije.
Arta continued "In our community girls often, get married at an early age, trapping themselves in a cycle that is almost impossible to escape. Therefore, The Ideas Partnership is working hard to keep girls in school, with the belief that education can be the best protection against child marriage. That's why this center is not just a center, it's our wings to fly and unlock our full potential".
"We need to teach girls that it's OK to say no to marrying before adulthood. There's a world out there, to see and explore. Life is not just about eating, drinking and staying in the same place, it's so much more. We can offer so much more, to this world. We can help so many girls out there. This center is our hope for a better future" says Fiknete.
I was impressed with the answers of these young girls who will be the future of this community, the leaders who are trying to attract more girls around themselves, and aware them that education open the doors for a brighter future and turn the mirrors into windows.
Thank you all of you donors with your generous heart that made possible so today these girls can weave the dreams that will make a fundamental change in this community. So, this center is not just a simple center, it's a lifetime home that will open the doors of knowledge for all the hopes of children Roma, Ashkali, and Egyptian, who want to be educated and inspired for a better future.