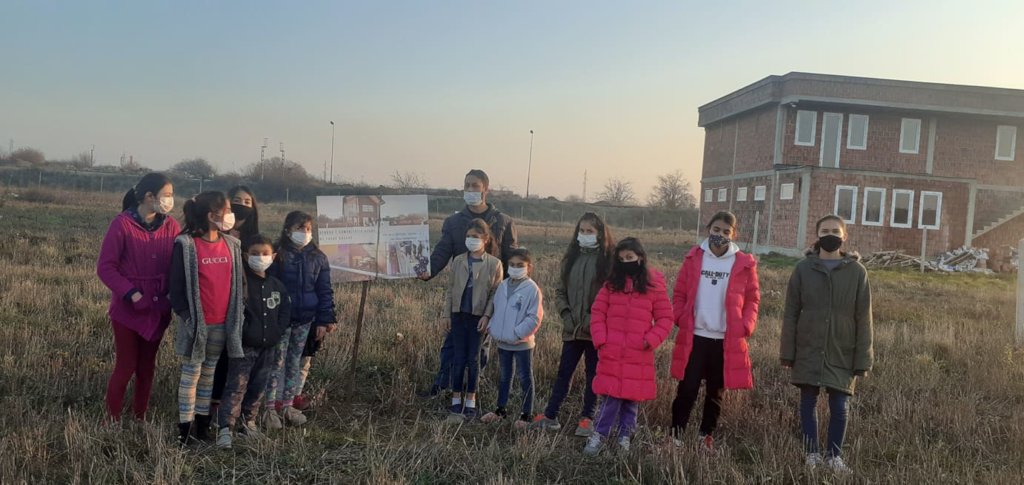 2020 ended with fresh challenges for the plans for The Ideas Partnership's new centre in Fushe Kosove. We had hoped to break ground in December but with delays to getting our building permit, the start of work was postponed to after the New Year.
However, when residents of Fushe Kosove woke to floods in January, we realised that the construction lorries had had a lucky escape. Although our land had - thankfully - not flooded, the water level on the tracks leading to the site would have made them impassable by works vehicles and our foundations would no doubt have become waterlogged.
And while the bureaucratic procedures wore on, we were able to focus our support in January on the members of the community whose homes and supplies had been soaked, offering hygiene and food packages to 40 families.
Now that the waters have receded, we are ready to start building. The additional documentation requested by the municipality for our building permit has been submitted, and we're hopeful that work will be able to start this month. As Arijeta, a young women from the community who is one of our co-ordinators, says,

'The building of this new centre has huge significance for everyone in our neighbourhood as it will be a place for anyone in need. The children will be really proud. For the community's women and girls in particular, The Ideas Partnership's centre offers a second home where they feel safe and they find warmth and support. When they come to our centre they can learn new things about their rights and the knowledge that makes them independent.'
And although the postponement is frustrating for the long-held dream for a fit-for-purpose building to offer all that Arijeta describes, as the floodwaters rose we saw other things rising too. We have had wonderful support from Kosovo's business community - alongside the money given by you to build the centre, and the grants we've received, we have had donations in kind of the electrical work, bathroom tiles, the concrete, most of the windows, the heating and plumbing and the insulation. We are waiting to hear whether we'll be successful in finding donations for doors, plastering and the kitchen. Based on all the help we've had to date, we are hopeful that the only floods we'll be experiencing this spring will be a continuation of the deluge of support we've been so grateful for.