Project Report

| Oct 29, 2018
Bricks bricks and more bricks!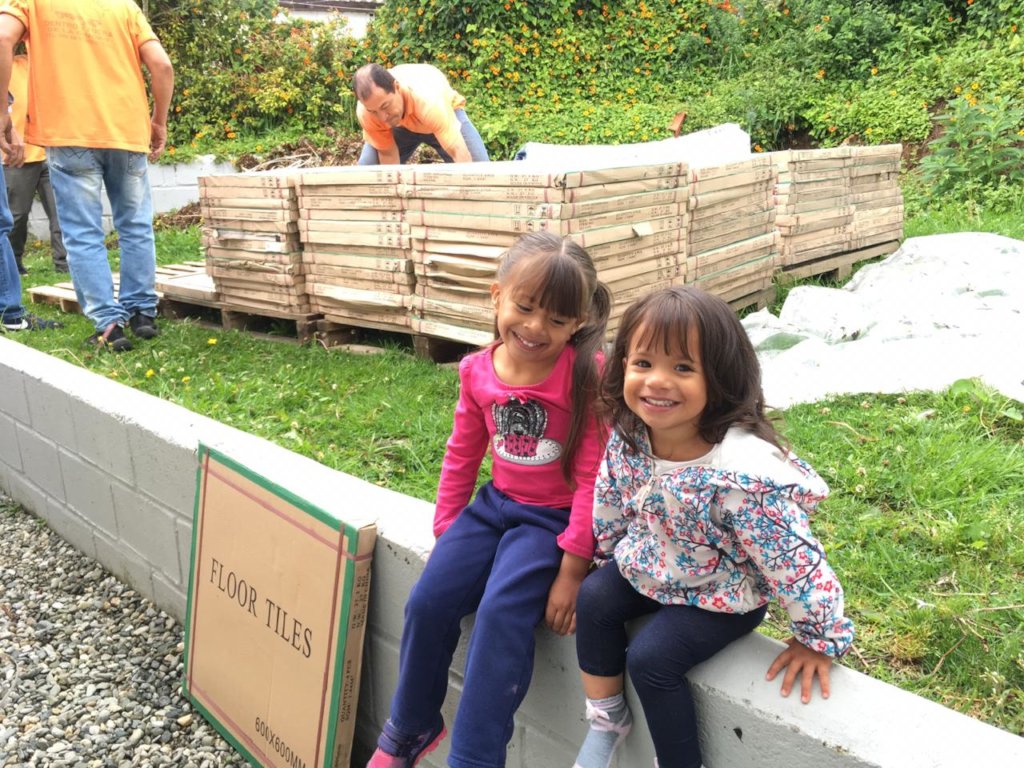 Dear friends and family of Fundacion Cultivando Sonrisas,
We hope this finds you all with joy in your hearts! We continue to be so grateful for everyone who is helping to make this dream a reality!
We are excited to announce that we are sooooo close to completing the first phase of the project! To complete the first phase all we need is 2,000 more bricks! Each brick costs $2 USD (with labor)…so only $4,000 USD. Please consider making a donation to help us complete the first phase....how many bricks can you sponsor?
Another exciting update is that Home Center has graciously donated tiles for the entire floor of the house! Wow....Thank you Home Center!
Update on the girls: It has now been 5 months since the girls moved up to Santa Elena....and I don't know if it's possible that they could love a place more! They have bunnies and ducks and dogs that come to visit...they run play and jump outside until they are completely exhausted! It has been a complete joy for them to be up in the mountains. Beyond being growing girls, with all the added exercise they are getting by being outdoors all the time they are eating more and more which is making it more and more difficult to keep the fridges full.
We hope each of you will some day be able to come visit the foundation....it truly is so much more than a foundation it is a family, it is a home, and we want you each to know you play such a big role!
Please feel free to contact us with any questions.
With much love & gratitude,
Jenna
& the whole Fundacion Cultivando Sonrisas Family!