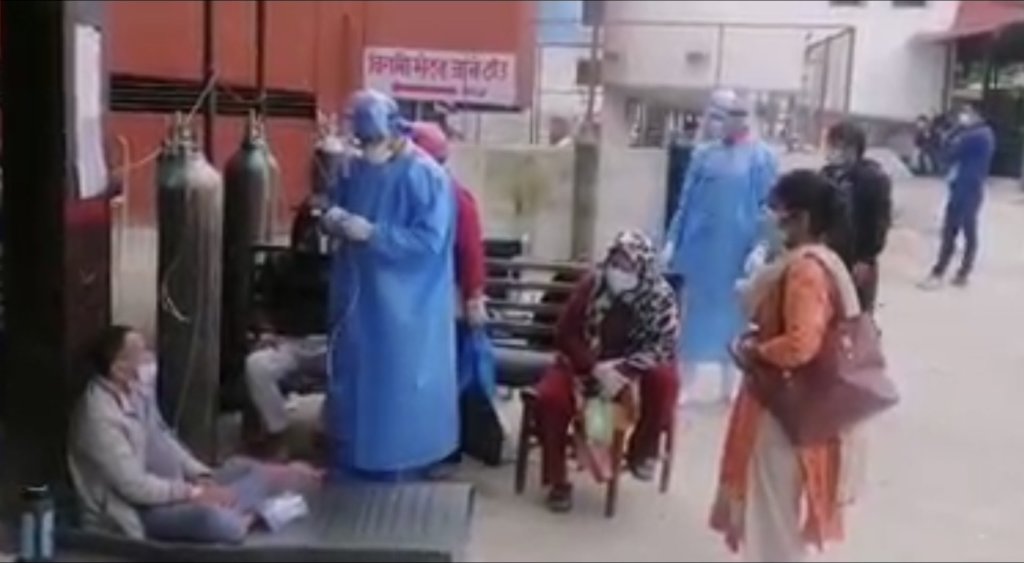 Dear friends

As the UK and the USA start to open up, thanks to successful vaccine programmes, we can quite rightly feel optimistic about our future. We will be seeing friends and family again, and starting to cautiously make holiday plans. But right now in Nepal, away from our headlines, the country is facing a horrendous onslaught of Covid-19.
The more contagious, more deadly version that has swept across India has surged through the open border with Nepal, causing widespread death and suffering.

Just last week we were asked to take in two young brothers whose parents had both died of Covid. In the end another organisation was able to take them in, but we are expecting more requests in the days to come.

"Nepal is struggling to contain an explosion in Covid-19 cases, as fears grow that the situation in the Himalayan country may be as bad, if not worse, than in neighbouring India, with which it shares a long and porous border. Following warnings by health officials earlier this week that the country was on the brink of losing control of its outbreak, Nepal has appealed for urgent international help." - The Guardian, 6 May 2021.
When I spoke to my colleague Jamuna, the overwhelming sense was one of fear. On the television each day doctors are saying that there are no more hospital beds, medicine or oxygen. Jamuna sees desperate appeals on Facebook for ambulances and oxygen. I can't imagine what it feels like to see Coronavirus sweeping your country, knowing that if you or your family get seriously ill, you must manage alone.
Our team's first priority has been to make sure all the children in our care are safe, as well as those who have been reunited with their families. After that, they have requested safety equipment for rural communities such as masks, sanitiser and gloves. Everything we can do to keep people safe and stop the spread will make a real difference. In addition, we know from the previous lockdown that when people can't earn a daily wage, they soon run out of food, so we are preparing hundreds of emergency food parcels.

We need to raise funds and we need to raise them fast. Please give if you are able to. I know that you will want to help us do everything we can for our friends in Nepal at this critical time.

Thank you

Joanna Bega
Chief Executive