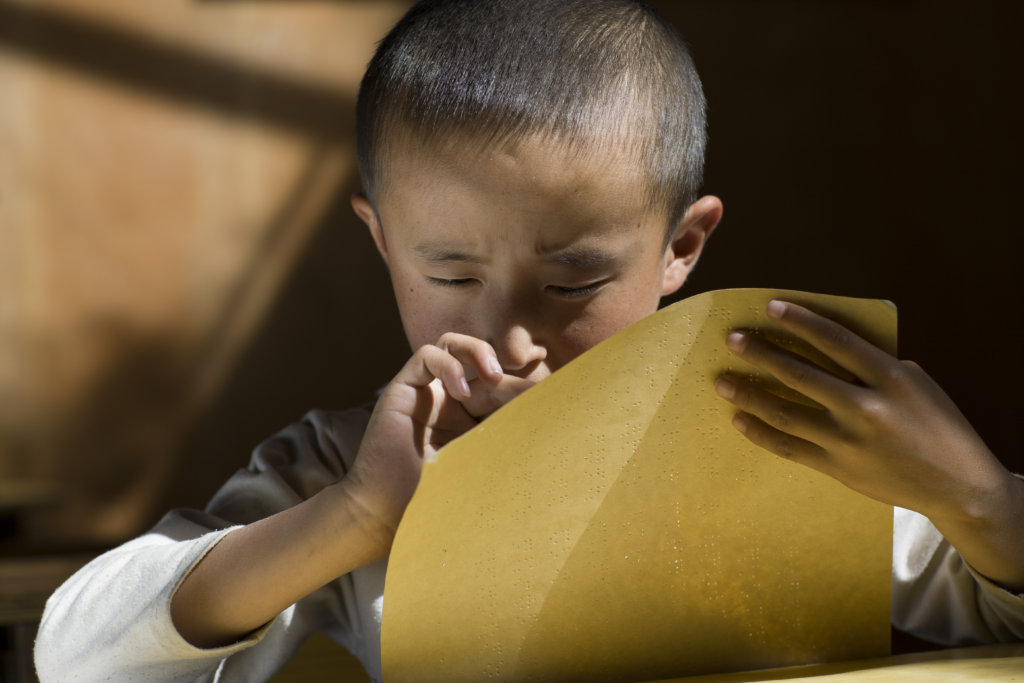 We are pleased to announce that Kyila, our partner in Tibet who is the first sightless Tibetan woman to learn Braille, start a business, study abroad, ATTEMPT EVEREST and start Tibet's first school for sightless kindergarteners, has succeeded.
Not until this year did state schools accept blind Tibetan children!
As Kyila's number one supporter (50K in cash donations to date plus another 35K in supplies and admin support) we are so proud of her.
We helped Kyila build her kindergarten in 2010 (IN rural Shigatsu) and then we helped her move it to Lhasa last year.
Kyila attracted national attention recently when CGTN --Chinese Global Television Network -- did a major feature on her work.
click here to watch the feature
We are convinced that the feature convinced the Chinese government to do what they had not done before: accept blind Tibetan kindergarteners into state-run schools.
Kyila personally escorted all 22 of her young students to the new school and she continues to check on them.
Our support for Kyila can't end here. She now plans to follow each children through elementary school and into high school -- providing them the extra support they will need to pass China's difficult high school and college entry exams.
Kyila also plans to continue rescuing other sightless Tibetan chidlren home confinement and working with Chinese authorities to make sure they live a more normal life. This, to Kyila, means that they should go to school!
Because Kyila's school is no longer operating, we will now support her in other ways.
We hope you will transfer your support to our other project entitled "Help Sightless Tibetan Children Live Normal Lives".
Thank you for believing in Kyila, in her work and in her children.
Links: