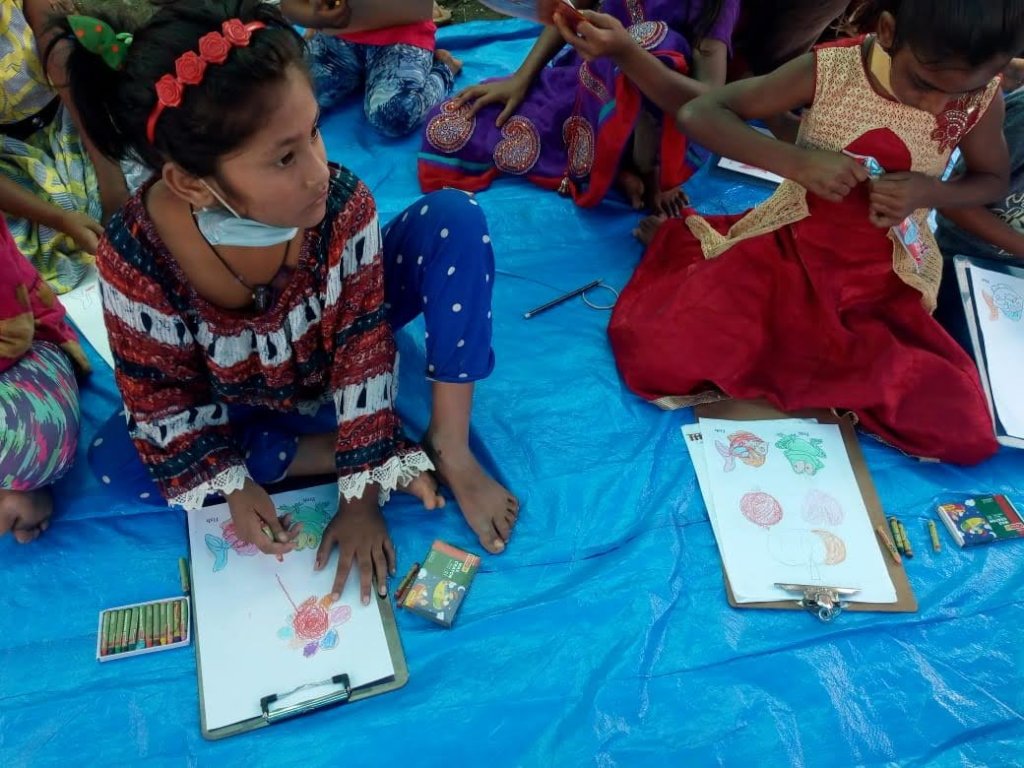 How does one define a school? What identity should it have? A building? A name? School uniforms? Tables & chairs? A defined space? Or, perhaps all it requires is enthusiastic children, and parents who dream of a different future for their children - different and better from their own current bleak existence.
"How old are you?" we asked a child. "I don't know", the girl responded, "You will have to ask my father". Ameena looks about 8 years old, has never been to school, doesn't know how to spell her name, and for sure doesn't know her age. But there she was, washed and scrubbed and dressed in possibly the best clothes she had - waiting for us outside the gates of the settlement, with a wide smile which showed decayed teeth. Because that day was the day we were to start our teaching program for the children of this community.
This is a migrant waste picker community that is extremely marginalized and exists with as much dignity as its members can muster despite their pathetic conditions, buffeted by the intersection of several crippling and mind-numbing social issues. Over the last few months, we have worked closely and extensively with them, helping them initially with essential food and nutrients, then with safety equipment and other essentials, and slowly getting to know them – and their needs – better.
The last several days and this week especially have been amazing for us, as well as these children. We saw a vision take shape. A make-shift, tarp-covered bamboo structure has started to come together before our eyes, built and modified with the engagement of the community; we see a 'school' with excited children form slowly, but surely. It's an amazing treat to watch their smiles and their excitement.
We have started this program with a prayer on our lips and hope in our hearts! With your continued support, we are confident we will be able to serve these children, as we have the other under-privileged ones.