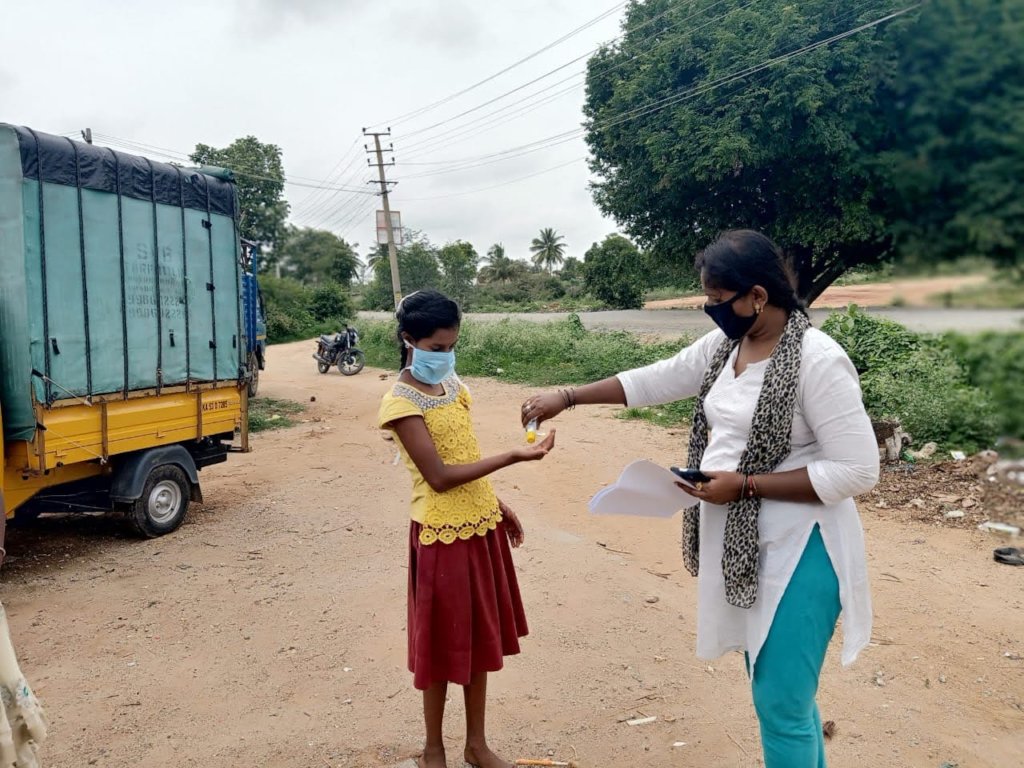 In a world which has been forced to go virtual, who gets impacted the most by lack of digital access, especially when it comes to education? It does not need any stretch of the imagination to know that it is the children of the rural poor who get impacted the most. Already burdened by poverty and an intersection of several other challenges, these families have no access to online resources and virtual teaching strategies that others more privileged than them have. The longer such children are deprived of learning and intellectual engagement, the higher the probability of them regressing and more the chances of the divide between the rural / urban, rich / poor growing.
Not deterred by lack of connectivity penetration, we at OBLF, backed by a decade of experience in primary education in the rural areas, and a very smart, able network of women para-teachers, swung into action with a set of two distinct - yet interconnected - tactics.
Our para-teachers who belong to these very same communities and villages have started to hold 'Small Group Learning ' in open spaces, in and around their villages. This may be a school compound, or the compound of a village temple or some such community space, or their own compound or terrace. They conduct the learning sessions with small groups of 10-15 children, which afford the flexibility to practice adequate physical distancing and ensure their safety. And lest anyone think that this is as easy as just rounding up a small group of children to teach, our para-teachers actually go door-to-door to talk to the parents and guardians of these children, explain to them the need for children to be part of such initiatives, reassure them about the safety protocols - before signing the children up.
Our rural para-teachers have also been creating simple, fun and engaging worksheets for 'Neighbourhood Learning'. They go from door-to-door to distribute these worksheets to children whose parents are still wary of even the Small Group Learning. Thrice a week, they fan out in their communities, distribute these worksheets, collect the completed ones - and then repeat the process all over again.
We are scaling this week-on-week to try and reach as many deprived children as we possibly can.