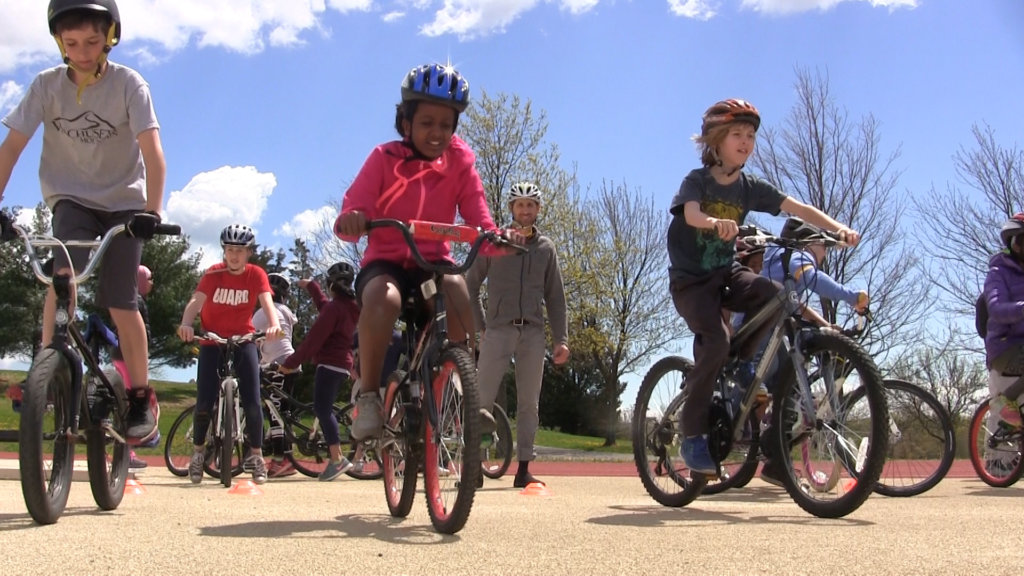 National Bike Month and Bay State Bike Week are an annual source of momentum and energy as we endeavor to create a more bicycle friendly state. In partnership with the Department of Transportation and MassRIDES, we host a week of events each year designed to encourage people to get outside and ride their bikes! In addition to organizing and promoting this celebration of two-wheeled travel, MassBike Executive Director Richard Fries led a daily commuter convoy ride from Lexington to downtown Boston as well as a new event, Fun Way to Fenway, where groups of riders throughout the city rode their bikes together to Fenway Park, where we offer free bike valet parking in partnership with the Boston Red Sox, one of only two MLB franchises to offer such a service! This season we have had up to 70 bikes being stored during home games. Through grassroots events such as these, we can help new or nervous riders overcome their fears to become confident and capable riders on their own.
The next step after overcoming the fear to get on a bike is to ensure that people go by bike safely. One of the top priorities at MassBike is to ensure that bicyclists in Massachusetts are safe and well prepared to ride. Through our educational programming, we offer opportunities at a low cost (and at times, free!) for adults and children to learn crucial skills to keep them safe on the roadways. Through Safe Routes to School, available to children in public school systems, and MassBike University, an adult educational program we launched last fall, riders of all ages and abilities can hone their skills to make riding their bike an integral part of their day to day life.
This Spring, we launched a unique on the bike pilot program for middle school students in Cambridge where the kids learned basic bike skills in traffic in Cambridge! Working with a single middle school, the Vassal Upper School, the city of Cambridge turned to the Massachusetts Bicycle Coalition to foster a pilot program to integrate in-traffic skills to middle school students. Instead of simply preaching a safety message, this pilot program would focus on skills needed to lawfully and confidently navigate a bicycle on the roadway. MassBike, with the support of the schools and the Cambridge police, successfully and safely operated this program in May of 2016.
This unprecedented program was one of four new educational pilots that debuted this year during Bike Month. Middle schools were targeted in Northampton, Falmouth and Beverly for our "adopt-a-school" program that connects a local bicycle racing club and a bike shop with a middle school class. With these partners of the club and the shop we are able to teach the message of safety within a powerful message about adventure, fun, and a healthy lifestyle. The response proved astounding and we plan to expand the program to additional schools in the fall and again for Bike Month next Spring.