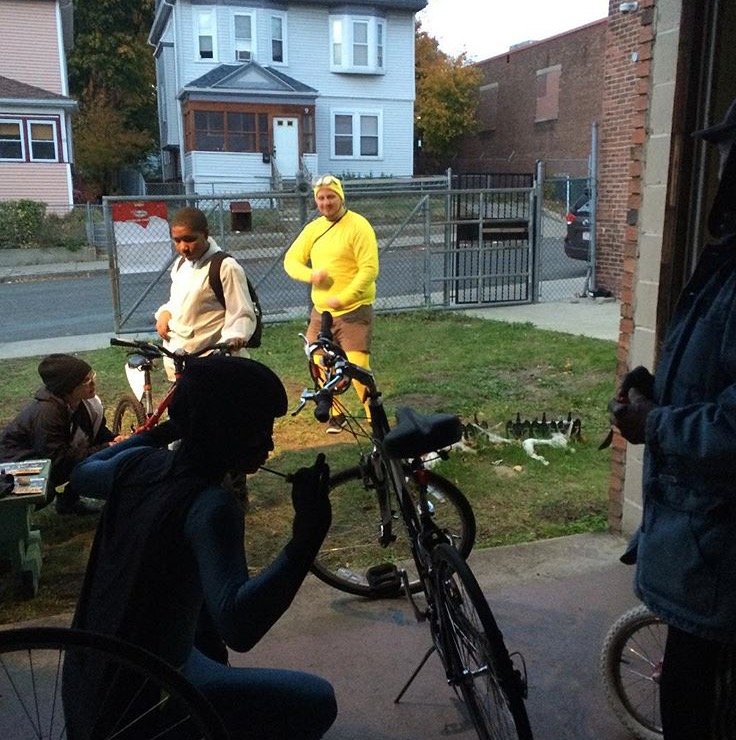 With the colder months of the year upon us in New England - a time some may think would slow bicyclists down - advocacy groups like MassBike are busy planning. The year 2016 promises to bring continued growth and change to Massachusetts roadways. Our efforts on Beacon Hill have progressed and we will see four bills brought before our lawmakers to improve roadway safety for all users. These crucial bills will be a leap forward towards gaining a share of the mind of drivers, in addition to a share of the road.
In tangent to our legislative work over the last few months, MassBike served as an anchor member in the formation of the Massachusetts Vision Zero Coalition. This group of nearly a dozen nonprofits and community groups came together to partner with the City of Boston to work towards eliminating all traffic fatalities. The first major act of the coalition was to participate in the international event, World Remembrance Day on November 15. After a somber ride through downtown Boston, more than 60 people gathered on the steps of the Massachusetts State House in a ceremony to mark the needless loss of more than 150 lives to date on Massachusetts roadways this year. This ceremony received substantial local media coverage along with considerable social media attention confirming that a unified voice will make a larger impact.
On the heels of that effort, MassBike took the lead in the creation and planning of a collaborative, shared workspace that will position this larger group in an invigorating environment alongside of other mission-driven nonprofits. Sharing resources and collaborating effectively will create a platform to advance MassBike's mission. MassBike expects to lead the way in creating this collaborative workspace in March of 2016. Such a move will position us at the vanguard of transportation advocacy nationwide. Nowhere else is there such a political powerhouse in the promotion of active transportation. As we've found through the Vision Zero Coalition, our collective voice will generate a more significant impact on policy and infrastructure improvements.
In a related partnership with our ongoing work with the Bowdoin Bike School, MassBike staff assisted with a "Light Up the Night" event on Halloween where lights were installed on bikes for people who do not have them. Often, there are neighborhoods that exist in "bike shop deserts" where access to basic safety equipment is limited or non-existent. This kind of event is one we would like to support annually and continue to grow.
The event concept arose from the seasonal changes of reduced daylight. By increasing the visibility of bicyclists, inherently it improves the perceptions of bicyclists. Sometimes, lights can be too expensive and a secondary purchase, not considered "necessary". However, lights on bicycles are essential components of safety and visibility for all road users: bicyclists, pedestrians and motorists.
2015 has been a year of growing relationships and fostering collaborative efforts to strengthen our voice in the community!
Links: