Amidst the excitement and positivity of National Bike Month in May, Massachusetts received high accolades from the League of American Bicyclists through their Bike Friendly State Rankings, jumping up from number ten to number four this year. This ranking is a tremendous recognition of the collective efforts across the Commonwealth of Massachusetts. MassBike aims to keep this momentum going with our projects for next quarter, moving towards that number one slot in the nation.
We have continued our work to implement policies and support new infrastructure within the framework of Complete Streets. Our programs team has been in the field, performing transit assessments and hosting educational programs in underserved areas such as Roxbury, Medford, Dorchester, Lowell and Revere. Working with municipal stakeholders and endorsing projects such as bike lanes, cycle tracks and paths, we have seen real, positive change in some of these neighborhoods that need it the most. By connecting public transit access to bicycle routes, we can help to spur economic growth and development in these areas. We've also added bilingual staff and educational materials to these programs to ensure all communities have access to cycling safety education.
Our recent bike assessment in Roxbury engaged the youth community in a new way, where local kids could get involved in the development of their own neighborhood. Through working with the Madison Park Development Corporation, a community development group which supports a Roxbury after school program, kids age 14-16 were able to help us look at the current roadway conditions and assist with the preliminary planning of short and long term recommendations to improve the cycling environment. During the assessment, 14-year olds discuss traffic calming measures, give a cultural history of Roxbury, and become truly engaged and empowered to make positive change in their local infrastructure. We were thrilled to be able to give them an opportunity and a platform to work together with municipal stakeholders.
Working with the Boston Alliance for Community Health, we have provided fiscal sponsorship to launch the Bowdoin Bicycle School, a vocational program and bike shop established in Roxbury, where the lack of basic mechanical support prevents people from using bicycles. MassBike is providing its professional expertise and administrative architecture to enable this bold initiative to take flight.
In addition to our community efforts surrounding roadway facilities, we have also expanded our bike valet services, partnering with events around the Greater Boston area. Working with the Boston Red Sox to provide ample bike parking to soften its neighborhood impact, MassBike now offers free bike valet for all ticket holders at every home game throughout the season at Fenway Park. By offering parking services for bicyclists at a major venue like Fenway, it gives the bike community a feeling of belonging and a sense of normalcy. It encourages baseball fans to seek alternative modes of transportation to get to the park by making it easier for them once they arrive, all the while alleviating traffic, too! The more facilities we can provide to encourage new ridership, the better off we will be as a community. The bike valet also opens an opportunity for fruitful discussion with local riders and more engagement with the community. Additional bike valet service has been provided to Cambridge's Riverfest, a private fund raiser at Trade Boston, and the Best Buddies Challenge: Hyannis Port.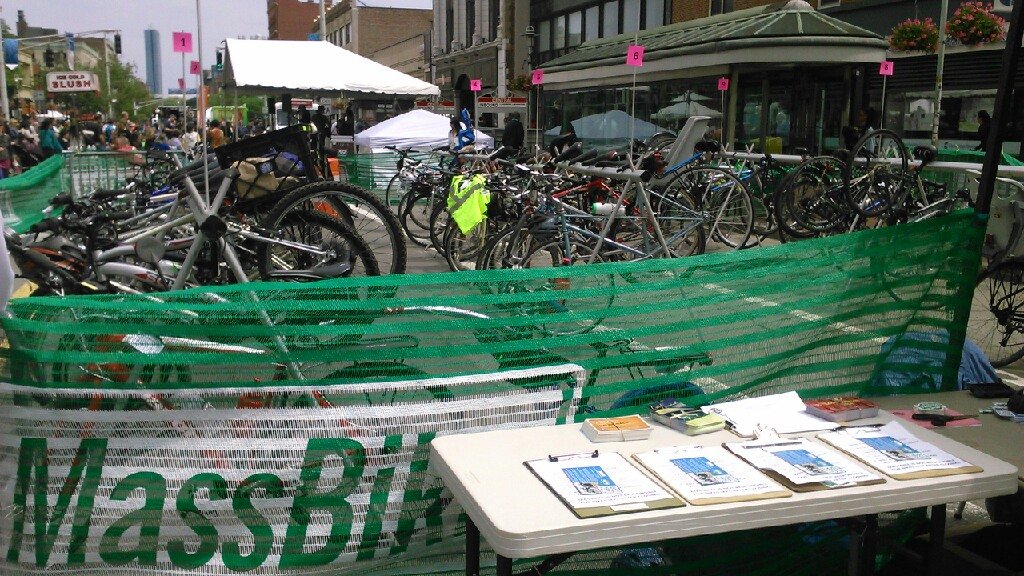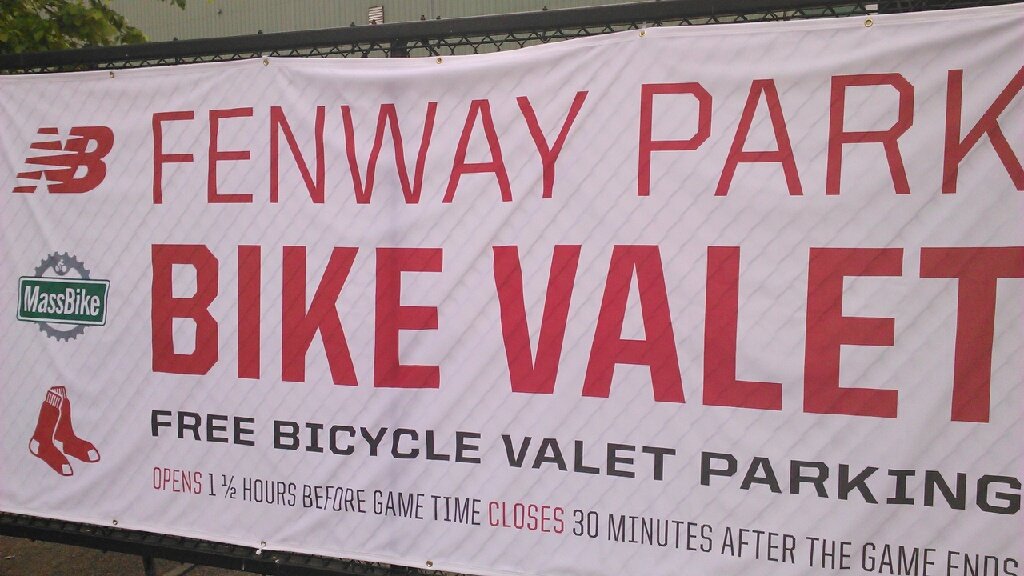 Links: