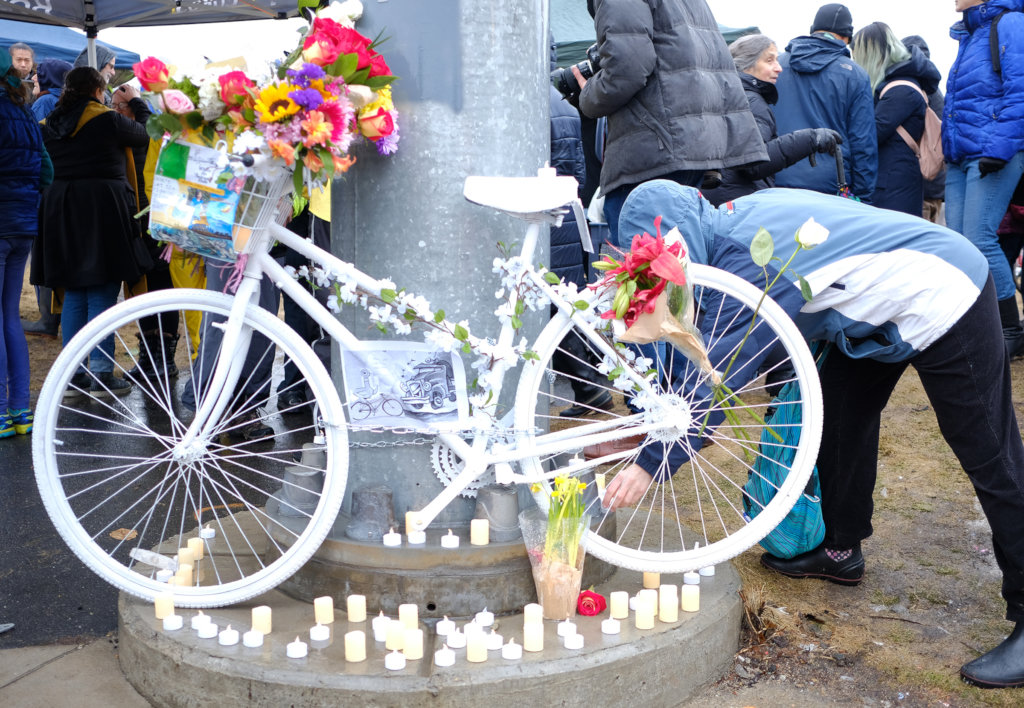 "We need each other."
These words resounded among the more than one-hundred mourners who gathered in the cold and the rain for a Ghost Bike dedication ceremony this past Sunday. (What is a ghost bike?)
In this instance, an experienced urban cyclist, was struck and killed by a cement truck driver passing through an intersection in Boston.
"We need each other," we all said, collectively, after every refrain during the dedication ceremony.
This is the power of ghost bike ceremonies: to learn of the people who lived amazing lives and touched many souls. These bikes are more than a reminder of dangers we face on the roads. They are memorials of those who shared our streets and paths and trails, who rode bikes for a better life. Lives that were taken too soon.
Installing a ghost bike at a crash site may, on its face, seem gruesome. The white paint catches your attention as you pass by. The flowers in the basket and messages pinned to the spokes evoke sentiments of longing, love, and loss. And the location of the bike, at the spot where a cyclist took their last breath, is a reminder of real danger and what we have to lose out there.
But these dedications are necessary for the cathartic healing process for the sadness and shock that we feel. They help me remember that we are out here every day to save lives. As bicycle advocates, we have all helped make a few ghost bikes -- it is the hardest part of this role.
In all that we do, in all that we are, we need to be reminded that we have lasting impacts on our communities. The riders represented by ghost bikes and every rider's influence will last far beyond their lives, beyond the ceremonies, beyond the advocacy that comes in response to reform how trucks and buses and bicycles maneuver our roads. And we'll be reminded every time we pass these ghost bikes, chained to the posts at tragic locations. We'll be reminded that we are not out here alone, and we'll remember those who have ridden here before us.
"We need each other."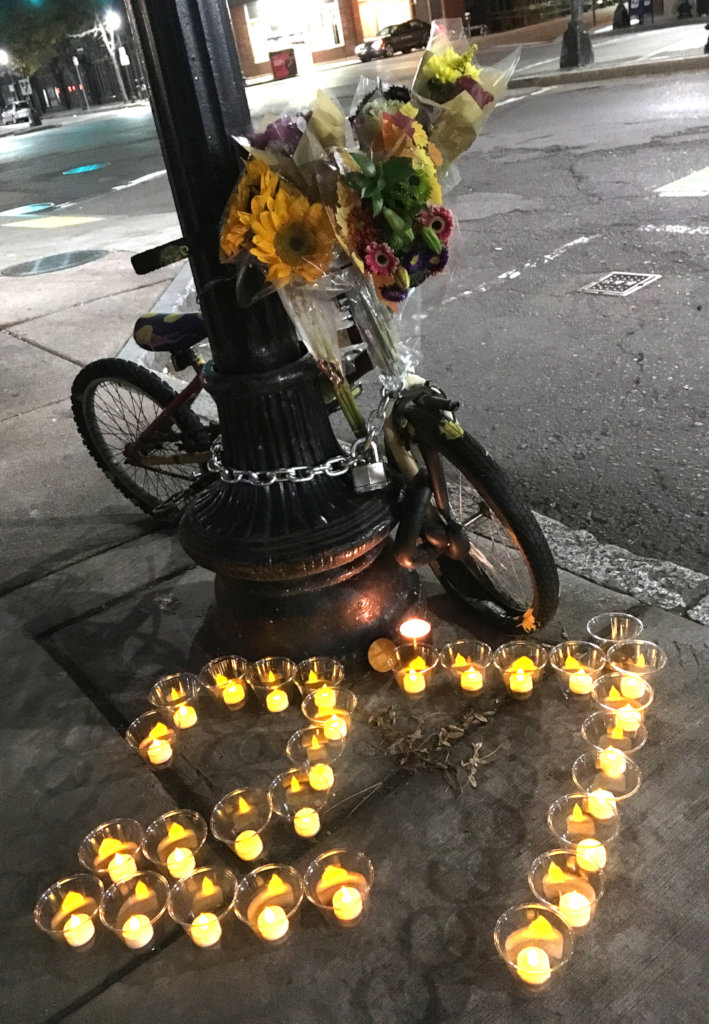 Links: