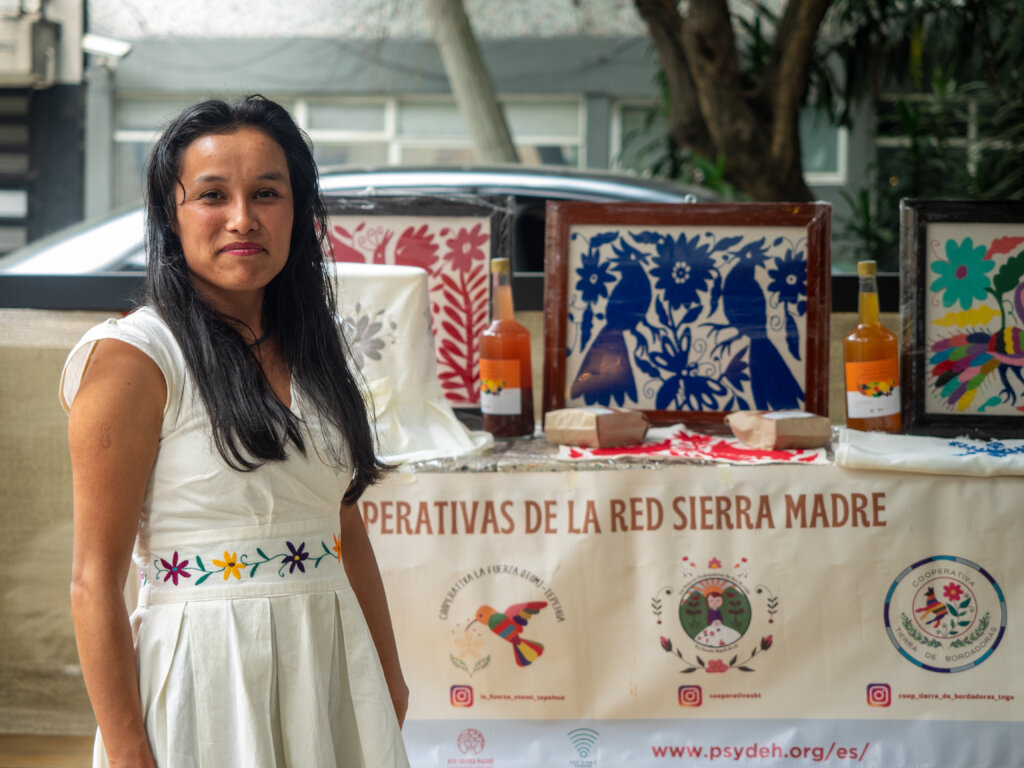 Project Impact
With your generous support, our campaign successfully funded PSYDEH's first-ever pop-up sales event for our social enterprise, Bordamos Juntos. This means that we were able to strengthen rural and Indigenous women artisans and their families with direct personal income through the sale of their meticulously crafted handmade textiles and other locally produced goods.This initiative is built on 2021 and 2022 learning, promoting economic solidarity for our network of women-led cooperatives, as well as skills-building in production, commercialization, marketing, and sales.
PSYDEH's Bordamos Juntos event was generously hosted by our partner, Uoatan in the Condesa neighborhood of Mexico City on Saturday, March 25th. The four cooperatives we are incubating in PSYDEH'S flagship program include – La Fuerza Otomí-Tepueha, Tierra de Bordadoras, Yu danxu mpefí di töí, Sihuame Tekikame. This cooperative network is led by 60 women representing a region of 90,000 people living in some of Mexico's most marginalized areas. These cooperatives produced their first collection of 242 incredible pieces to celebrate the beginning of spring. Their final products were a mix of decorative accessories and home goods, embroidered and woven textiles using traditional techniques, as well as handmade cacao, fruit liqueurs, and coffee.

Our event featured a rich and varied program, with fun and educational activities including lectures, workshops, live music by Hidalgo-based group Banda Ritual, video screenings, wine tastings, and an embroidery session led by women partners. This diverse lineup ensured a memorable, enjoyable experience for all participants. By the end of our day together, the cooperatives connected with over 60 buyers and sold, within hours, 20% of their collection. In our ongoing commitment to experiential learning, PSYDEH is now applying knowledge from our Mexico City pop-up to the summer 2023 training. Our objective is to organize future sales events that will support the sale of 100% of the products from the cooperatives by the end of the year. Interested in seeing our product catalog and placing an order? Send us a message - we'd love to hear from you!
Testimonies
"It was satisfying to look at the finished pieces and rethink the whole process we went through to get those garments there." - PSYDEH staff

"It was a happy moment to see our beautiful, quality collections and products labeled and on display for sale" - Women cooperative leader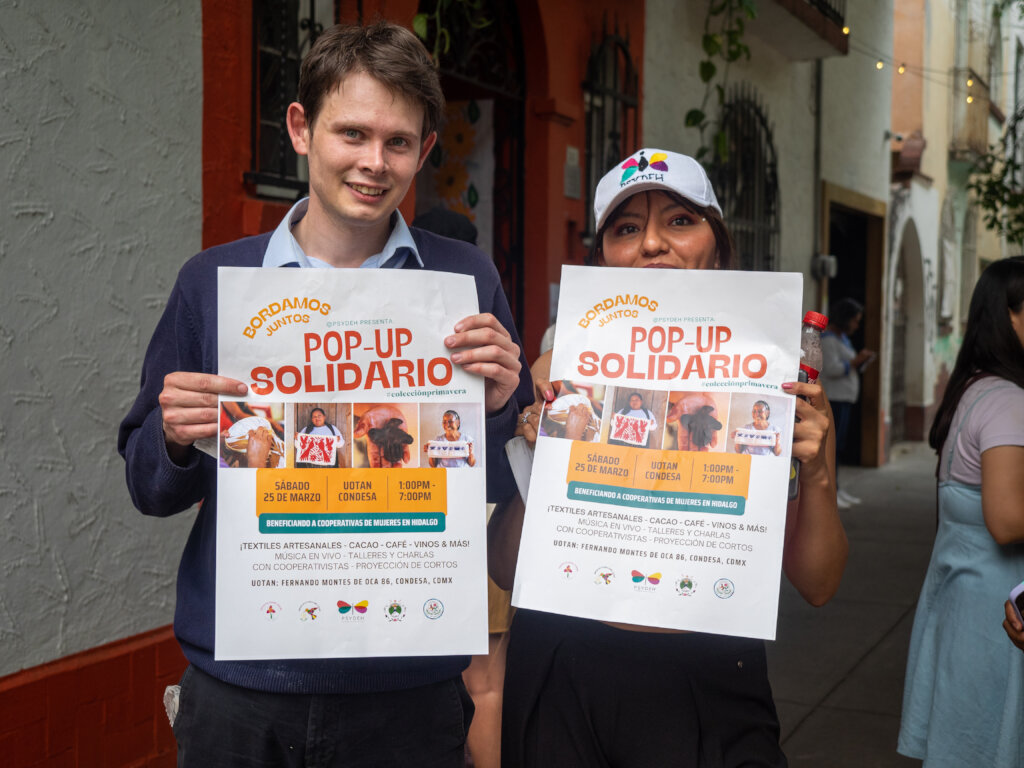 Links: