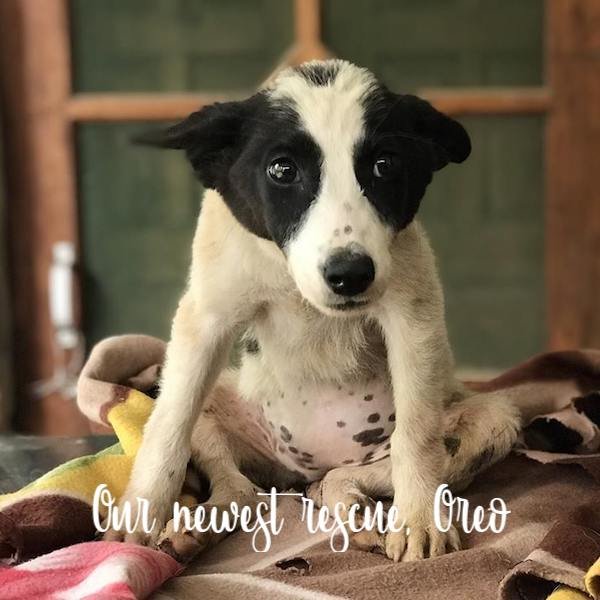 At Dharamsala Animal Rescue, we receive calls everyday alerting us that an animal is seriously injured and requires emergency care.
In the past month, since your generous donation to Treat 100 injured Indian street dogs, we have been able to rescue 65 animals this month including Oreo and Bruce.
Oreo, life of the party
Lucky for Oreo, someone scooped him off of the road and brought him to DAR. We do not know how he was injured, but he couldn't walk though nothing was broken. We decided to try a holistic approach of daily massage and exercise and after just a few weeks he started to walk! Now that Oreo is up, there is no stopping him.
Check out Oreo's rescue video.
Bruce, our newest tripod
Bruce is only about 3 months old and his back leg was crushed under a vehicle. The damage was too severe so his leg had to be amputated. These poor pups born on the street live a precarious life of dodging cars and avoiding mishap. Like his other three-legged mates: Coconut, Cookie and Dorjee, we cannot put these dogs back on the street so he'll stay with us at DAR until he is adopted. Thankfully, Bruce was fostered by one of our volunteers which helped get him from rescue to recovery!
Our Street Animal Rescue program provides 24/7 emergency care for animals suffering from severe injuries, illnesses, or other life-threatening conditions. We rescue dozens of animals each month including not just dogs but cows, monkeys and birds.
We couldn't do this without the dedication of volunteers and donors like you.
With gratitude,
Deb Jarrett, Founder
P.S. Learn more about how you can sponsor Oreo or Bruce and further support DAR's rescue program. Sponsorships make great gifts!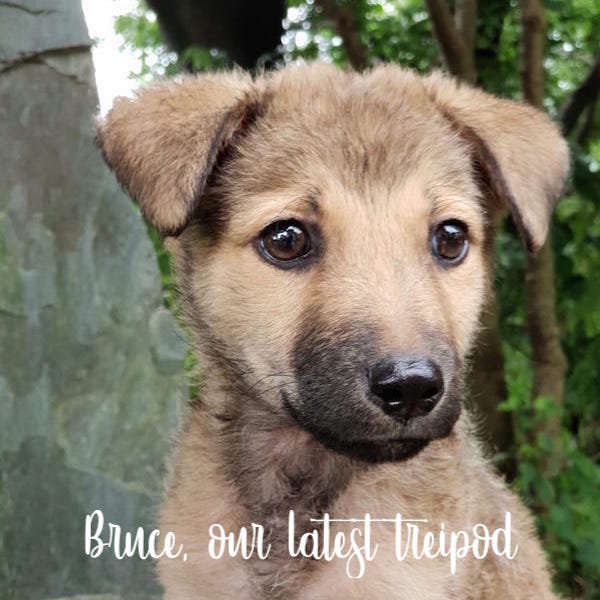 Links: