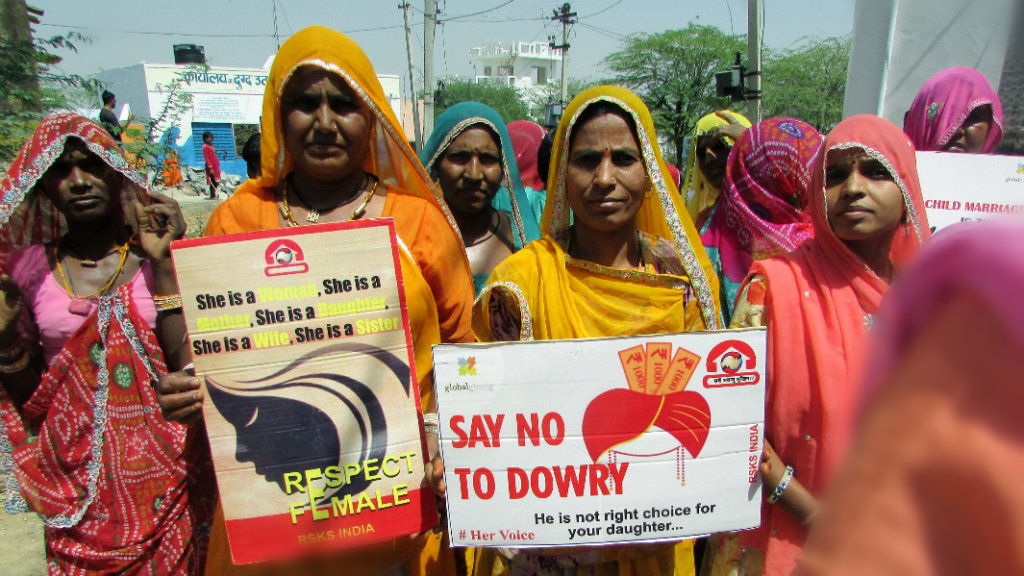 Respected Donor Namaste!!

Many Greetings from RSKS India!!

We have been getting your valuable generous support through GlobalGiving and we are thankful to you from the core of our heart.

Today, woman is not safe at all whether she is a housewife, office working, or a student reads in school or college. Some hooligans tease women in their way to school, college or office and have evil eye on them. Sometimes women have to face violence. Similarly, some housewifes have to face violence from their family members. Most of women tolerate the violence which he faces from her husband or family members. They are exploited due to dignity, hesitation and ignorance. So, it is so important that women must have knowledge of their rights and the socity and women must be aware so that violence against women may be prevented.

Rajasthan Samgrah Kalyan Sansthan, with the support of Global Giving Foundation, has organised awareness program to make the society free from violence against women. The organisation has organised a puppet show in 5 distant villages in Pisangan, in which the entire community contributed. Almost 145 rural women and men were awared by signature campaign. Our activists have also organised a workshop in which the information of legal rights of women was delivered to 160 rural women and they are now aware of their rights. At last, a public rally was organised by women to make the rural population aware. Teachers, Anganbari workers, Mahila Sarpanch also shared their views and delivered message to be aware in the program.

Global Giving Foundation and Rajasthan Samgrah Kalyan Sansthan were got 10 wall paintings painted on child marriage, violence against women, gender equality, female foeticide, save girl-educate girl, dowry at several places as chapal, school building, hospitals, panchayat bhawan, etc.
Our activist had conversation with the Principal of Barna School, Mrs. Sudha. She said that rural women and men were getting benefited from the wall paintings painted by the financial support of the donors and Rajasthan Samgrah Kalyan Sansthan. These paintins deliver a positive message to free the society from violence against women among the population. Mrs. Sudha thanks Global Giving Foundation and Rajasthan Samgrah Kalyan Sansthan who brought a positive change towards society in the society.


Thanking you for your kind cooperation and financial support. Without your generous donations it is very difficult for us to '' The Movement, Stop Violence Against Women !!''
Little By Little By Little Match Campaign!!

Don't Forget - If you are willing to continue your valuable contribution for women and Girl Empowerment, child welfare and education please Donate for "Little By Little By Little Match Campaign" During the week of April 3rd to 7th 2017. GlobalGiving will contribute for the project, 50% of the matching Bonus funds you Donate for women Empowerment, child welfare and education. We politely Request you to Donate soon this "Little By Little By Little Match" for Empowerment, self-employment, livelihood Development and grace of Deprived women and Girls at margins. There will also be a 200% match for new recurring donations started during this week!

Your share and contribution is significant for us and the link is open to support. We think these five RSKS India projects from vetted, high-impact nonprofits are a great match for you:

Empowering Poor women with sustainable livelihood

Education for Every Child in India

Provide Gift & food to poor street children

Stop Violence Against women's in India
Build Bright future for 250 marginalized Girls

Dear friends and donors, Please consider telling your friends and family about our projects - share the link on your blogs or social networks, use the tell-a-friend feature on the project page to email your network, or just bring us up in conversation. You know your friends and family tell them why you choose your project and what it means to you.

Many thanks again for your support!!

We will continue to keep you updated about our work and events of the following months.

Note:-
Dear Supporters ..., You may give us points between 1 to 10 to the extent of your satisfaction with our performance. We will be glad to get your response.

You may do the above in the review column at the end of the report.

*Name changed to Protect identity Confidentiality*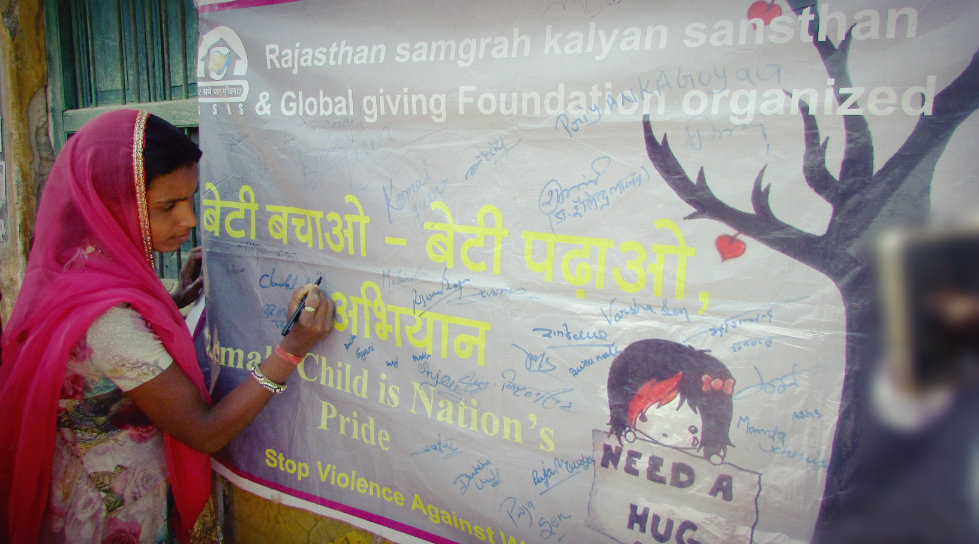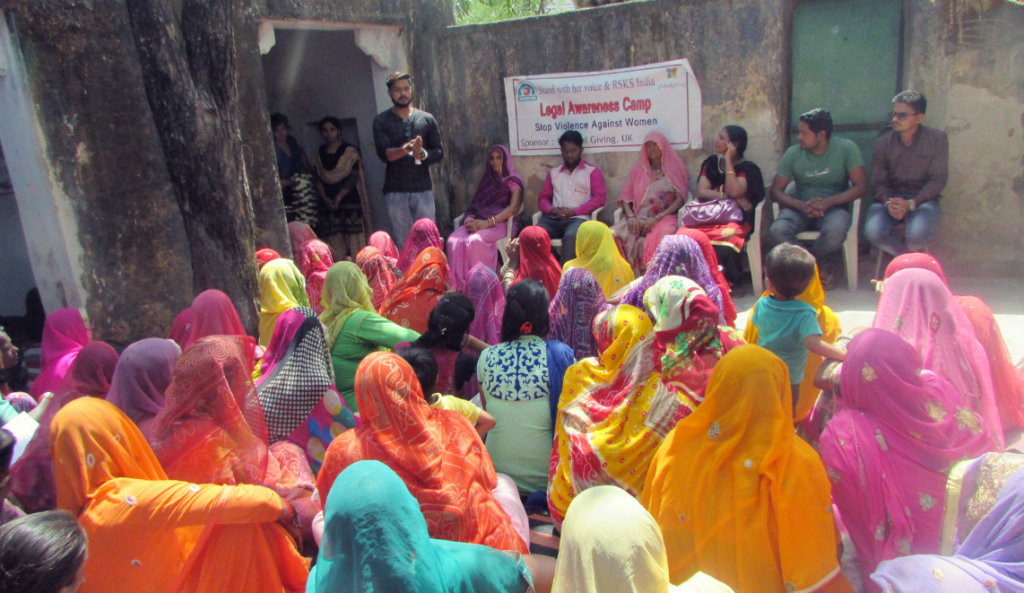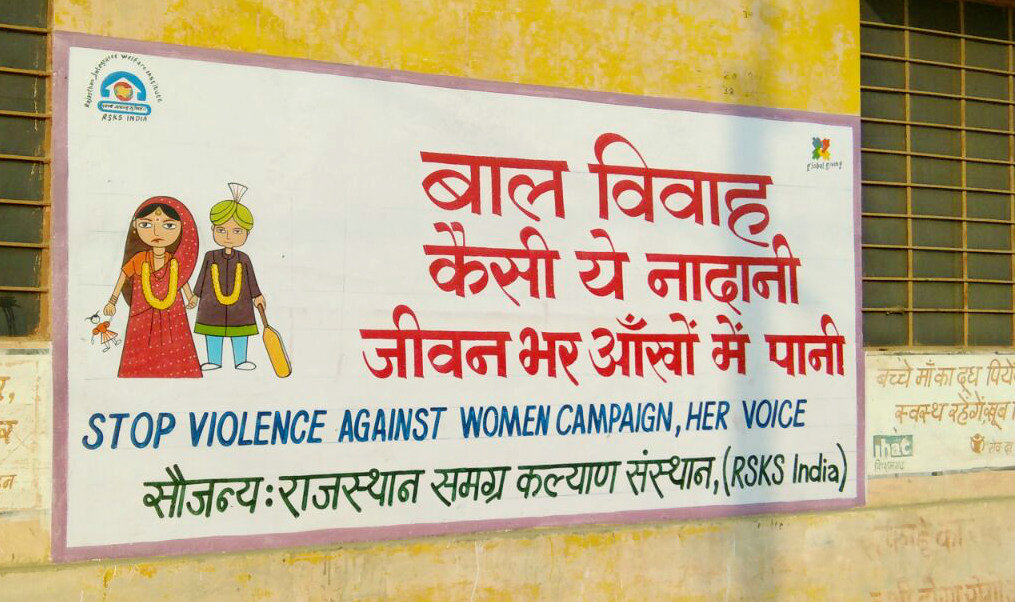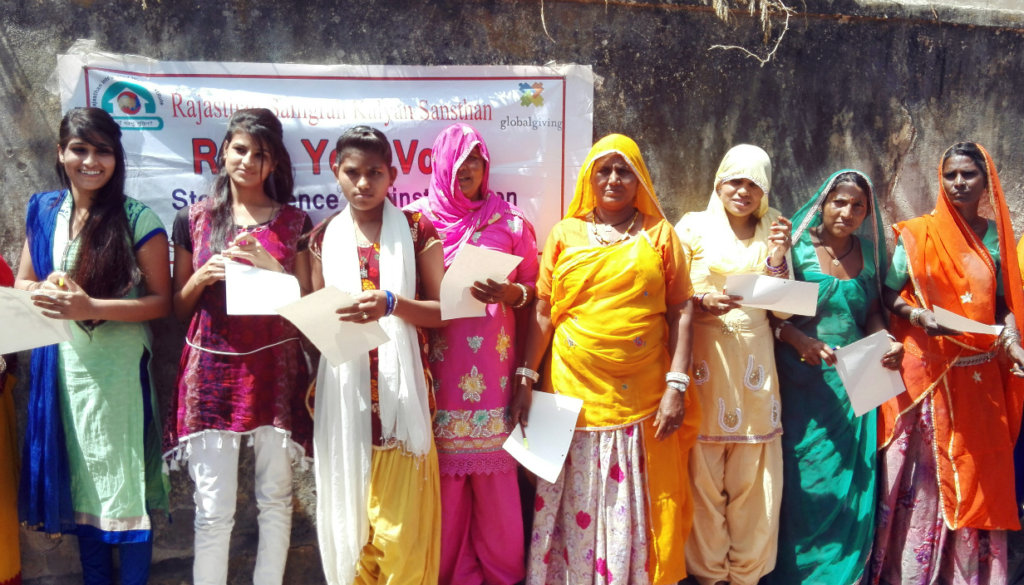 Links: