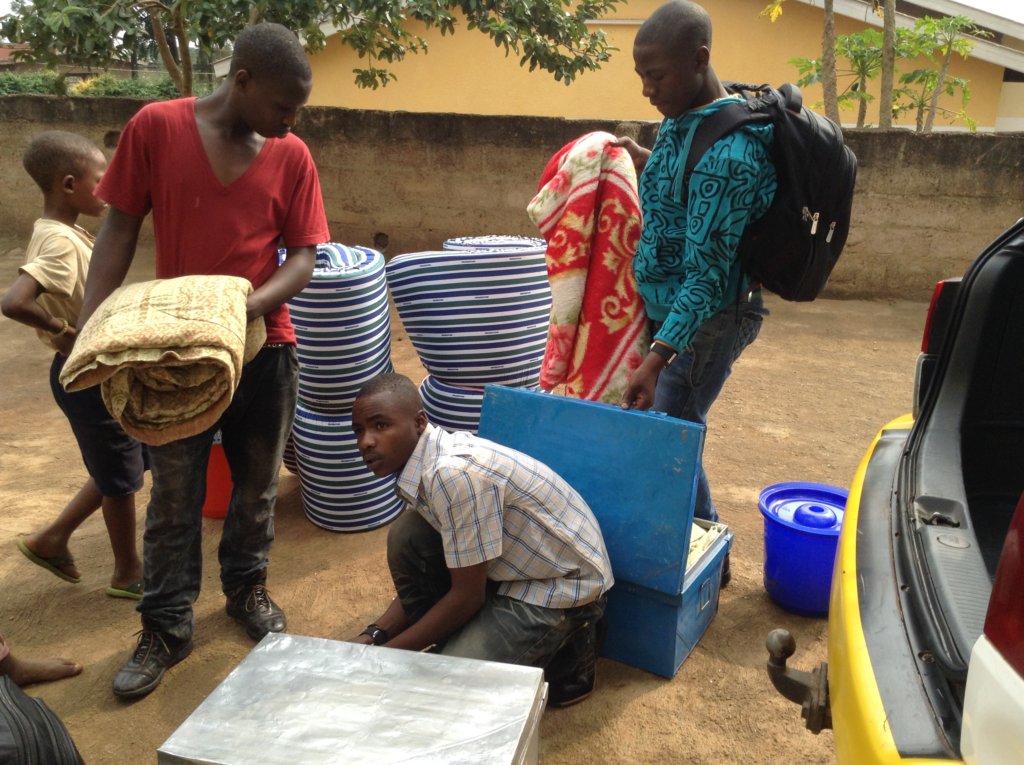 You are recieving this project report because you recently donated to MindLeaps' project: Support Evode in Exiting Life on the Streets.
A New Chapter
Evode could not quite contain his joy as he went with MindLeaps' staff to the market to buy materials he needed for starting school: clothes, soap, notebooks, even a mattress. This opportunity meant so much more to him than just the chance to get an education. For the first time in years, he will have a bed to sleep in every night. He won't have to worry about what he is going to eat. Smiling as he got in the car that would take him to school, it was clear that he is starting a new, brighter chapter in his life.
Thank you for making this happen in Evode's life.
Because of all of you who donated to Evode's project on GlobalGiving, we were able to raise the funds we needed for him to start school just in time before the school year began in the beginning of February 2016. Evode has selected to study welding and English at a vocational training school in Kigali. He will study for a full year, living at school during the course of his studies. If he successfully passes all of his courses, he will get a certificate at the end of the year, which will aide him in getting a solid internship with the goal of then finding permanent employment.
How Did We Use Your Donations?
The majority of the money that you raised ($1000) helped us pay for his tuition, room and board, school materials (like notebooks and pens) as well as boarding materials (new clothes, a blanket, mattress etc.) The remaining $564 went to cover the cost of a private tutor who will work with him daily throughout the year. This is so crucial given that he will be competing with peers who have all finished primary school and some secondary school, while he has only finished primary four (roughly fourth grade.) This tutor will help him catch up on the basic reading and academic skills that he needs to succeed.
We couldn't have made this happen for Evode without your generous support. Thank you again for giving this young man a chance to learn and create a better future. We will be sending out three reports on his progress throughout the year. If you would like to receive these reports, please send an email to Keilah at keilah@mindleaps.org.