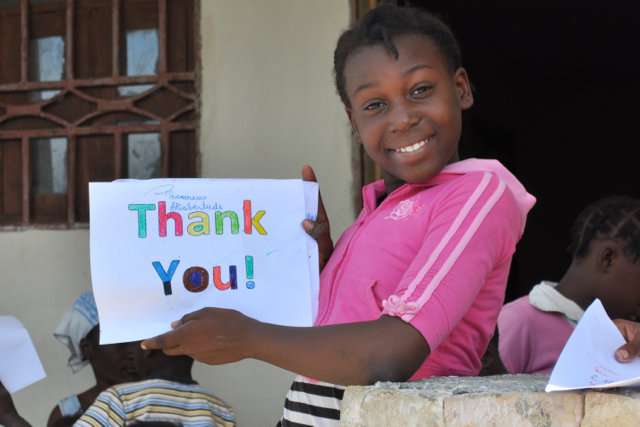 Wow! We can't believe that you funded an entire year of school for Kristelle with just a few clicks and your amazing generosity.
Because of you, we'll be able to keep Kristelle in school and learning the skills she needs to build a brighter tomorrow. Kristelle's been doing really well in school, but if she needs extra help we'll be there to get her the tutoring she needs.
We'll be able to support Kristelle because you chose to give. There are so many things you could have spent your hard earned money on, but you chose Kristelle. Thanks so much.
We'll keep updating you about Kristelle and all her classmates through this project's parent page, Provide a Safe Home for Haitian Orphans. If you ever have any questions about how we're using your donation, please email Emma@IDVolunteers.org. We'd love to hear from you!
Thanks again, and very kind regards!