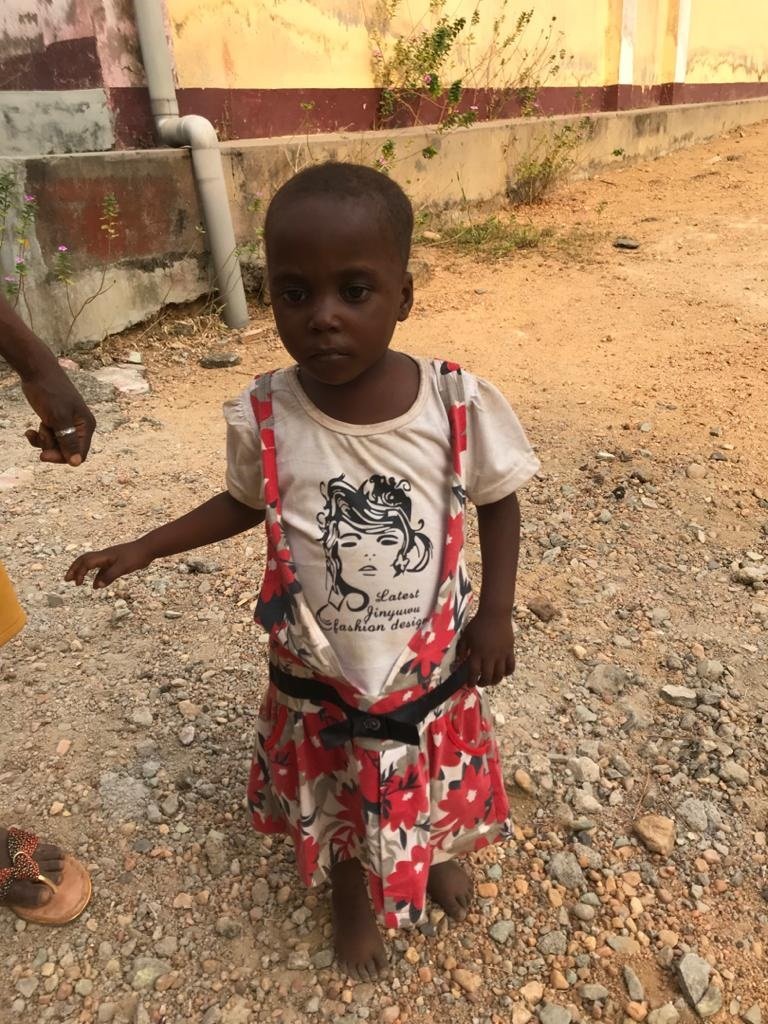 Lucia is from Talangaye Manyu Division in the South West Region. She is 33 years. Lucia is a farmer with a disability that affects her mobility. She has five kids: three girls and two boys. The oldest is 16 and the youngest 5. At the age of 17, she got pregnant and gave birth, and never went back to school. All of her children have also some level of disability:, ranging from physical, hearing impairment, and speech and language disorders.
Lucia got sick at the age of 5 and she was diagnosed with anemia. She could not sit and her neck was stiff. She spent a long time in the hospital, and came out of the process with a permanent physical disability.
She started a small business selling fuel to enable her to take care of herself and her kids.
The current civil war made it very difficult for Lucia to do business, and she began using her business capital just to survive. She eventually found herself begging, and feeding only from the farm. The family is vulnerable and in need of food, shelter, children not going to school, most of them have small bones and have developmental delays.
A local social worker volunteered to carry out an assessment, and looking at the overall situation, and Lucia's needs, it was resolved to use the remaining amount for two business grants.
The original idea was to send Ashu to a special institution, but the cost was too high given that we did not attain the fundraising goal. Also, it seemed more sustainable to help the mother to create income for herself so the family of 6 could improve.
We will keep monitoring Lucia's situation and giving her advice. Thank you very much for your support, please check our other projects if you liked this one!