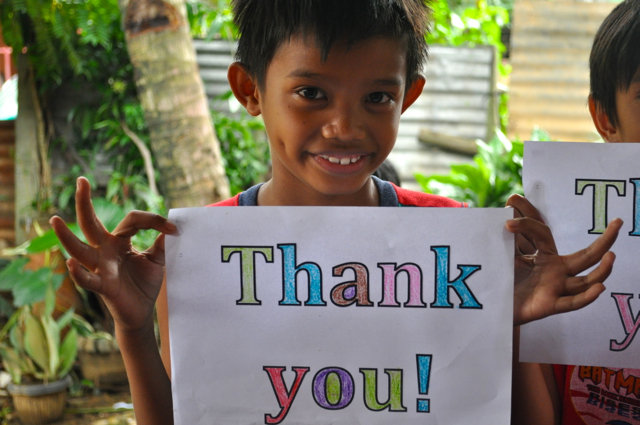 We'd like to thank you for your support of Shane and children like him.
Children with developmental disabilities like Shane are particularly vulnerable after a disaster. They are less able to cope with change and meet their own needs. Many are unable to wait with their parents in the long lines required to receive aid. This can force parents to make the heart-breaking choice between looking after their special needs child or going out to collect much needed aid.
Thanks to you, Shane's parents won't have to make that choice. We'll use your gift to reopen the Aram Learning Studio. When the school is open once again, Shane will be able to spend his days learning and getting the therapy he so desperately needs. Thanks so much!
We'll keep updating you on Shane and his classmates right here on GlobalGiving. If you ever have any questions about how we're using your donation, please email Emma@IDVolunteers.org. We'd love to hear from you!
Thanks again, and very kind regards!
Links: