Project Report

| Aug 4, 2016
Thank you for Helping us Save Civets from the Cruel Coffee Trade!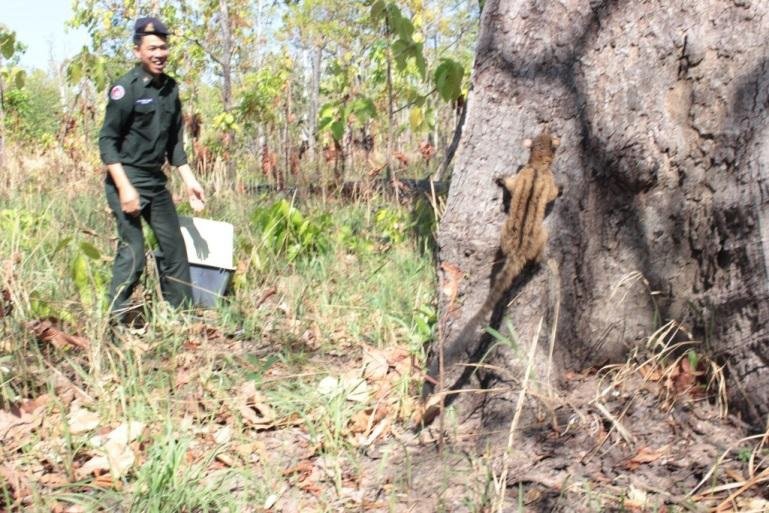 We would like to extend a special thank you to all the amazing donors that helped fund our campaign to protect civets from the cruel coffee trade. Thanks to your generosity and kindness, this campaign will allow Wildlife Alliance to continue to rescue and protect civets. Your support comes at a critical time, as Wildlife Programs Director, Nick Marx, noted that "The [Wildlife Rapid Rescue Team is] now finding snares created specifically to capture live civets, usually baited with pineapple." Nick Marx and his team believe that the increased number of snares to capture civets is used to fuel the global demand for Kopi Luwak coffee.
In addition to confiscating snares, Wildlife Alliance is continuing to dissemble trade networks, which prevents civets from being captured in the wild and results in more civets being rescued from the hands of wildlife traffickers. Unfortunately, wild civets are being taken out of their habitat to stock civet farms due to an increased demand for the world's most expensive coffee, Kopi Luwak. At the civet farms, these naturally solitary omnivores are kept in cages where they are exclusively fed coffee cherries. The digested coffee beans are sold as a luxury coffee, while the civets used to make the coffee fall deathly ill from stress and an unhealthy diet. Since our campaign to save these animals was launched, Wildlife Alliance has rescued multiple civets from wildlife traders.
In one case, after many hours of surveillance, the Wildlife Rapid Rescue Team was able to raid the home and arrest a major wildlife trader. During the raid, the team rescued alive civet being kept in a small crate and five live Bengal monitors. They also seized two dead wild pigs and six dead muntjacs. The raid was a major success, not only because animals were rescued, but also because a prominent wildlife trader was arrested, fined and is facing wildlife trading charges. By stopping a major wildlife trader, countless civets and other animals will be safer in the wild. The following day after the raid, the Wildlife Rapid Rescue Team released the rescued civet into its natural habitat in a protected area in the Koh Nhek district. There, the civet will get a second chance to live a life in the wild, free from poachers and the Kopi Luwak industry.
Thank you again for your generous donation and for helping us spread the word the cruel business of Kopi Luwak coffee. Wildlife Alliance has rescued over 200 civets to date, but the demand for these animals is not slowing down. You can continue to help by spreading awareness about the inhumane nature of "civet poop" coffee on Facebook, Twitter, and Instagram. You can also help by supporting the Wildlife Rapid Rescue Team, the men on the ground fighting for civets.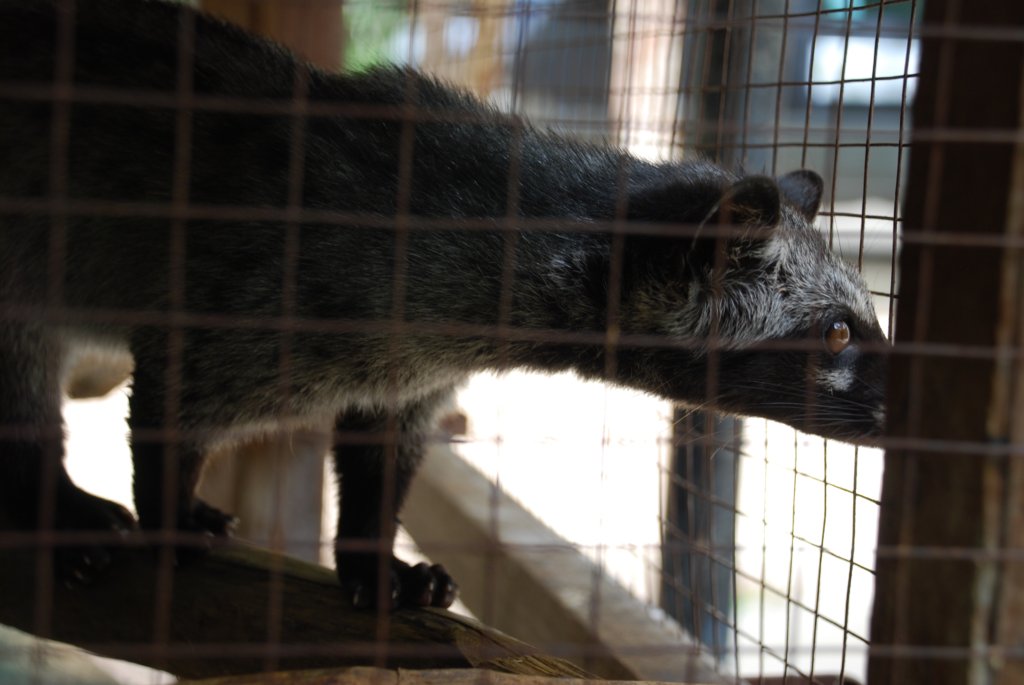 Links: