Dear Supporters and Friends,
Thank you for supporting our micro project here in Guatemala, where we are working to restore health in 5 different villages throughout this year. We are incredibly grateful for the sacrifices that you made to help the families, children, and communities we serve. As promised we are very excited to share the results of our first field clinic for 2016!
On Thursday March 10th we were able to see, diagnose, and provide treatment to 56 patients in Santa Catarina Barahona, a small town just outside of Antigua Guatemala. This town was specifically chosen due to its dire lack of economic resources and the number of families affiliated with The GOD´S CHILD Project. The medical team who worked with these community members was made up of 2 nurses, 1 doctor, 2 medical students (who are currently in their last year of medical school), 1 social worker, and 2 staff from The GOD´S CHILD Project.
Each patient was given a complete physical exam consisting of:
weighing
checking height
vital signs
diabetes sugar test
and appropriate treatment for each ailment diagnosed
The diagnoses that were treated and are receiving follow up care at the organization's clinic in Antigua include:
repertory infections
skin infections or irritations
diabetes
gastritis
diarrhea
family planning (birth control)
With these results, we are as confident as you are that these field clinics are definitely needed in the remaining communities around Antigua and Guatemala. It was truly a blessing to be able to meet, treat, care for and follow-up with the families in this community, and we are all looking forward to the next field clinic in a month or two! As one of the volunteers Erin stated, "taking care of the communities who are lacking resources and live in environments where diseases often affect the families in ways we cannot imagine, is at its roots the most important thing we do. Helping mothers, fathers, grandparents, and of course the children is a blessing that only we can give them through the support of donors, volunteers, and staff who are willing to put the families before their own needs. It is truly a beautiful experience to treat those who at times need some of the simplest of treatments, yet these treatments truly change their lives."
We hope that you are as moved by this experience as we are and will share the results with your family and friends. As always, we will continue to send you updates as to how this project is going and how you have directly affected the lives of many Guatemalans. On their behalf, I will close with a HUGE THANK YOU for your support for this project and the work we do with the families and children here in Guatemala.
Many blessings,
Melissa Schroden
Director of Special Opportunities and Donations
melissa.schroden@anaguatemala.org
The GOD'S CHILD Project | ITEMP (Institute for Trafficked, Exploited & Missing Persons)"Breaking the chains of poverty through education and formation"Guatemala | El Salvador | Malawi | India | United States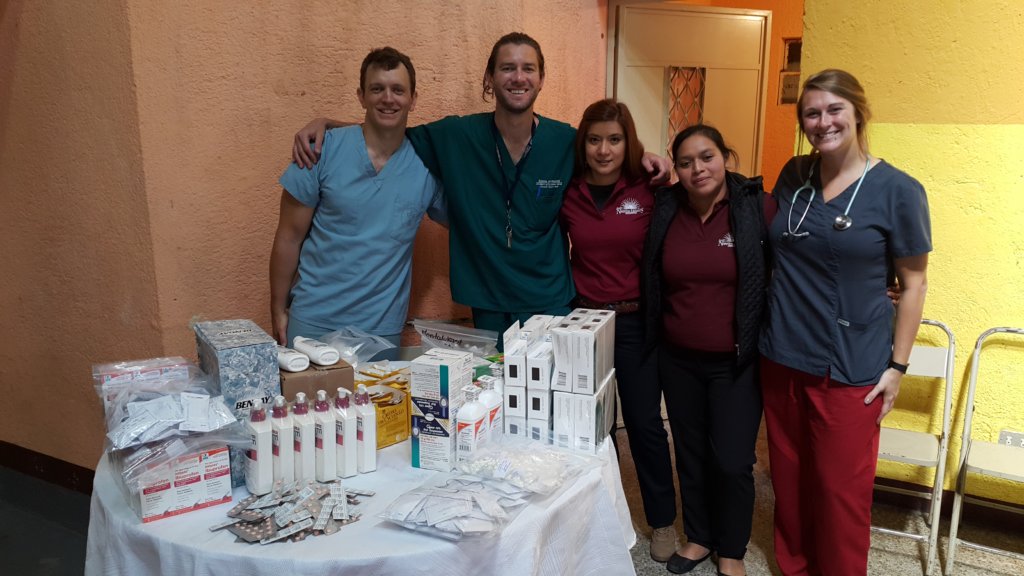 Links: