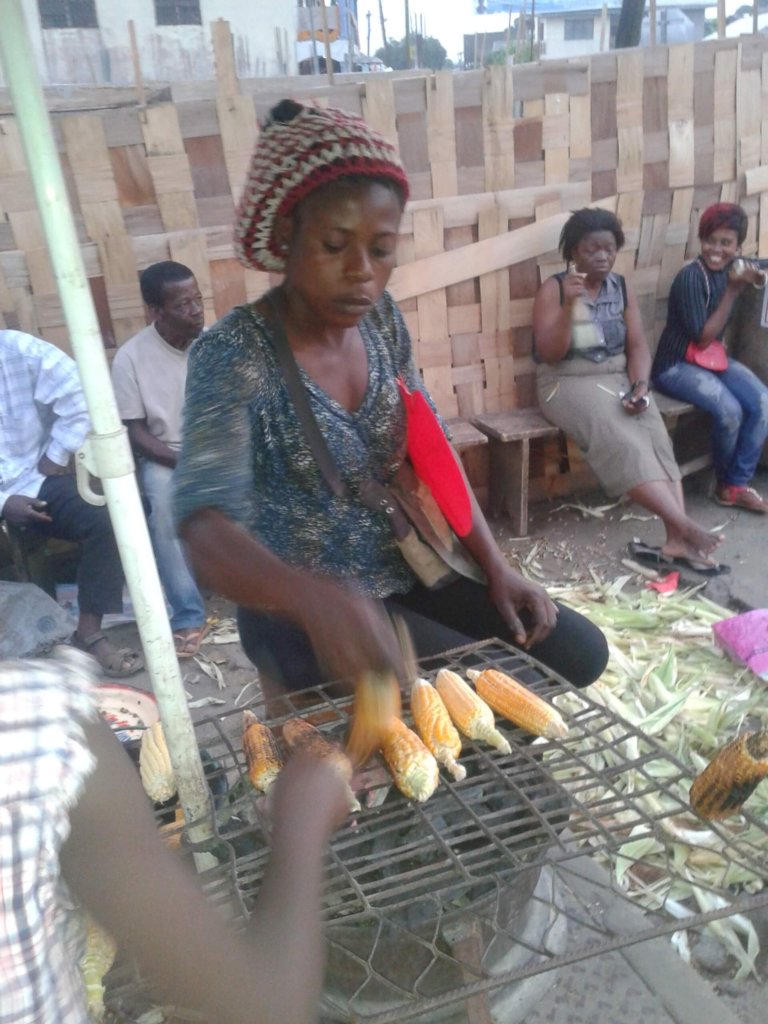 Dear friends,
With your generous donations, Lovelyn managed to set up a stable micro-business while also paying the school fees her children and her monthly rents and expenditures.
In June she started selling roasted corn at a small stand covered by an umbrella, she was quickly able to diversify her business with peanuts, oranges and bananas. By mid-September her total capital had doubled the original business grant.
She was pushed back by some incidences like her son getting sick with malaria and typhus, forcing her to spend an important part of her savings from the last months on his treatment, and a steep increase of corn prices that pushed her to stop selling corn for a while. But her business is stable and growing every month, the whole family remains healthy and well-nourished and savings are starting to accumulate both for the business and the household.
We also followed up legally with her problems in the community. The landlord was driving her away of her life-long selling spot, on the false accusation that it was her small child that started the fire that burned out several houses. Since Lovelyn pays her taxes to the council this situation was fairly easy to address, Lovelyn is back in her place and they are left in peace.
Now it's time to finally secure her future. Your donations also allow for a second grant, this will be used in the next month to lift her definitely of her risky situation and abandon the threat of a poverty trap. The business continues to grow and she dreams of adding more fruits and vegetables and also phone credit. We continue working with her and we are together building up a plan for the future.
Long past are the days were her only concern was were to sleep at night, she now dreams and thinks on how the next 5 years will look like, on how to upgrade from her road post and how to ensure her children will finish their education and go to university, she is thinking of upgrading to a clothing store a few years, we will continue reporting on how she builds her future. You can keep connected with her story through the Keep a Girl Alive project, the one that has identified and helped more than 70 girls like Lovelyn: https://www.globalgiving.org/projects/make-an-impact-girls-education-cameroon/
During these past months we also started helping another woman on similar circumstances, an abrupt catastrophe also liquidated her business and threatens her life, we are now fundraising for her so that she will be the next Lovelyn. Her name is Sussan and this is her story: https://www.globalgiving.org/microprojects/help-sussan-get-back-her-children/
Lovelyn is tremendously grateful for everything you did for her. For the first months, any Reach Out volunteer or staff passing in front of her stand is greeted by a free cob of corn, to the point that we had to advise her to stop being so generous with her business profits. This uncontrollable gratitude was directed to us, but it should have been directed to you. You made this possible. You changed 4 lives forever.
P.D: Remember you can stay connected with Reach Out Cameroon through Facebook. www.facebook.com/reachoutcameroon