Project Report

| Jun 2, 2014
A Thousand Words of Thank You
By M. Andi Saeful Zaman | Beneficiaries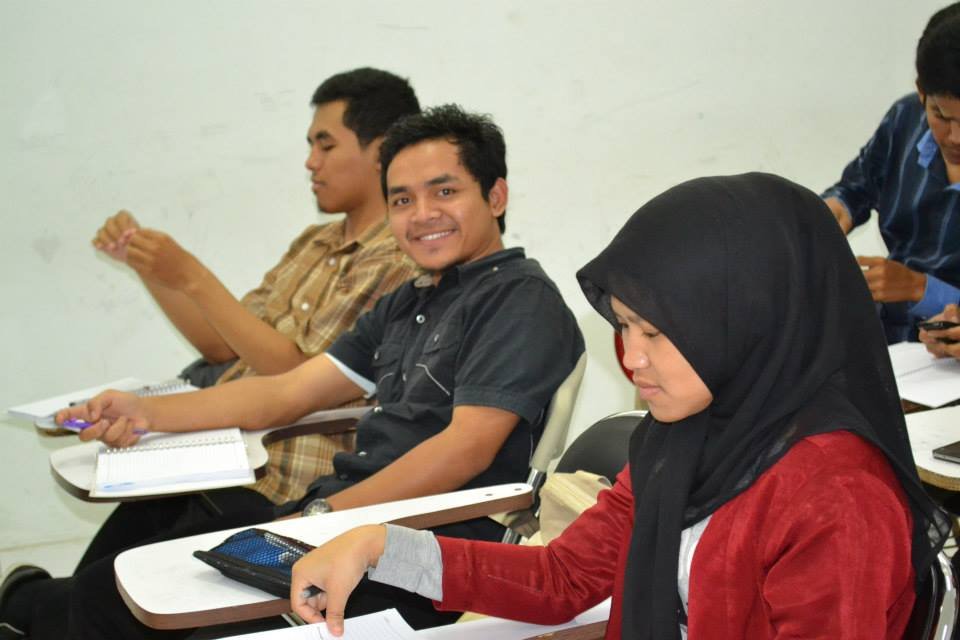 Dear Donors,
How are you? I hope this email finds you well.
In my first letter, I would like to say thank you very much for your generous support in realizing my dream to be an IT Expert through the GlobalGiving website. I am very happy and grateful for being selected as your recipient of this scholarship.
I have many dreams, because I believe success starts with having a dream as it can encourage us to always study and work hard. My dreams have changed many times. When I was in Senior High School, my dream was to become an architect. But after I thought about it for a thousand times, I realized that an architect needs a lot of funding in university, like for drawing boards and equipment, mockups and many other things. I knew that my family could not afford to buy this equipment due to economic conditions, so I changed my dream. Now I want to be an engineer in information technology by enrolling in the Department of Information Technology at Widyatama University in Bandung, because I think studying IT doesn't need as much equipment as the studying architecture. I think that a laptop, notebook or computer and internet access are enough for me to follow classes at university. Thanks to you I could get one step closer in reaching my dream.
Widyatama University is a good private university and located in Bandung, it takes around 6 hours to go there from my house in Cipanas. Since my classes always start at 7 a.m. on Saturday, I have to leave my house very early in the morning. Usually, I go by bus at 1 a.m. on Saturday and arrive at Widyatama University around 6 or 7 a.m., following classes until 7 or 9 p.m. Sometimes, I prefer to stay overnight in Bandung and then go back to Cipanas on the same day. Although it is very exhausting, I always feel happy going to the university to reach my dream.
Last Saturday I had my first mid semester test after around 2 months of learning and it ran from 7 a.m. until 10 p.m. That was a hard test, but hopefully my result will be good so that you can be proud of me.
After I graduate in 2018, I plan to continue my studies at a postgraduate university while working at the same time as a lecturer in Information Technology or as a Data Base Administrator, which can help me to obtain OCA (Oracle Certified Associate) and OCP certificate (Oracle Certified Professional). Besides, I also plan to start a business related to IT because I was inspired by a book called "The Cash Flow Quadrant" written by Robert T. Kiyosaki. Last but not least, I would like to help the IT system at Yayasan Usaha Mulia (YUM), which has given me this opportunity to get the scholarship.
The scholarship has eased my financial burden, which allows me to focus now on my study and it has inspired my family, especially my brothers, to always study hard to reach their dreams. Your generous support has inspired me to help others and give back to the community around us. I hope one day I will be able to help other students who want to continue their studies like the way you did for me. Once again, thank you so much for your help and may God bless you always.
Regards,
M. Andi Saeful Zaman