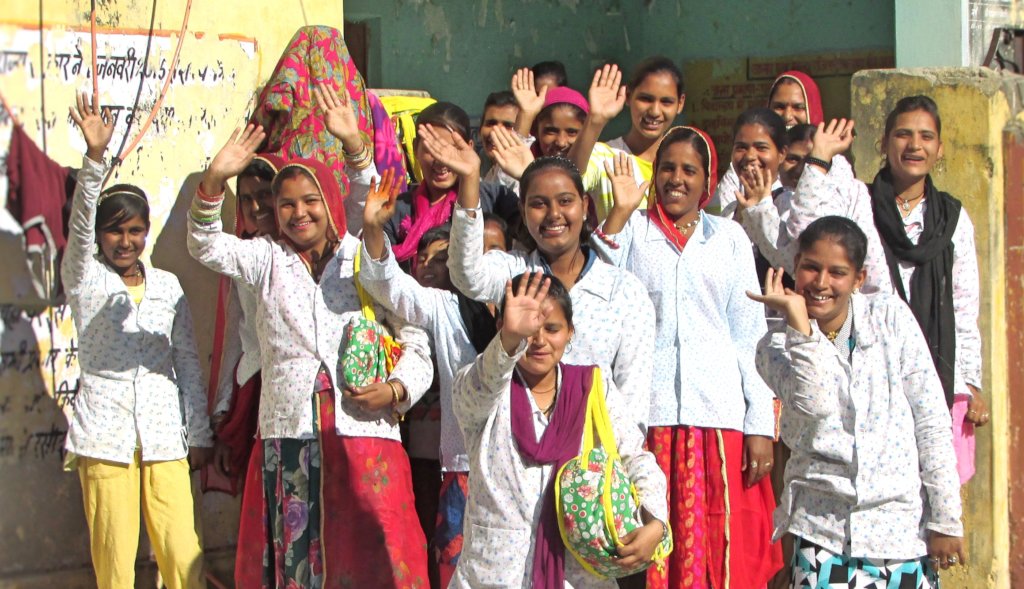 Respected Donor Namaste!!

Many Greetings from RSKS India!!

We have been getting your valuable generous support through GlobalGiving and we are thankful to you from the core of our heart.

Skill is a powerful tool through which one can combat the problem of unemployment and win easily. A preferable skill can get women better opportunities of employment through which they can earn and be able to nurture the family and educate the family members. Rajasthan Samgrah Kalyan Sansthan has been successfully working to provide better opportunities of employment/unemployment for women. The organization organizes training programs through which women trainees learn and develop skills in different trades and become self-reliant.

In the series, Rajasthan Samgrah Kalyan Sansthan,with the financial support of GlobalGiving Foundation, is executing skill development training for poor and deprived women in four distant rural areas Ghughra, Rajgarh, Bhagsuri of Pisangan block and slum of the city. Sewing training in Ghughra, Advance Fashion Designing in Rajgarh and Bhagsuri and Beauty Parlour Training in the slum of the city are being executed by the organization. In the training programs, more than 100 poor, school drop-out, single mother and divorced women are learning the skills.

In sewing and Advance Fashio Designing training programs being executed in Ghughra, Rajgarh and Bhagsuri respectively, women learn for five hours everyday to take measurement, cut and sew designer lehnga, salwar suit, capri, patiyala suit, jodhpuri costume, rajasthani costumes, etc. During three to five months training programs, the trainees will learn to design and sew almost all sort of costumes. Similarly, in the beauty parlour training being executed in the slum of the city, the trainees are learning the art to become beautician. The trainees are learning bridal make-up, mehndi, hair style, make-up, wax, medicure-pedicure, etc. in the beauty parlour training by master traineer.

As all the- trainees of skill trainings organized by RSKS are of 16-35 years age group, they are always keen to learn and develop the skills. Rajasthan Samgrah Kalyan Sansthan also organizes trainings for EDP & life skill, sports and games competition, exhibition and job fare for the trainees.

RSKS India has selected four different villages for next skill training program and the base line survey in all four villages has been done. On the basis of the survey, approx 100 poor women of deprived section have been selected. The inauguration of all skill training batches in four villages has been projected in the mid of April month in which women trainees will become self-reliant and self-employed through bag making, handicraft, beauty parlour, fashion designing skill trainings. We have the story of one of the women trainees getting trained in the skill trainings being executed by Rajasthan Samgrah Kalyan Sansthan. The story is given below :

The Story of IMPACTS......

28 years old Geeta resides in village Rajgarh whose life has always been full of hardships. As she got married in the childhood, she had to leave the study. After being married, she came to know that the economic conditions of her in-laws was not so good and she had to face several problems. She wanted to start her own employment but in the lack of skill and funds she was not being able do so. Once, she came to know about free trainings of Rajasthan Samgrah Kalyan Sansthan through one of her neighbours, she immediately visited the Gram Panchayat and applied for the training. Now, she regularly attends the classes to learn sewing and practise at home what she learns in the class which gets her perfection in the costumes she makes. Rajasthan Samgrah Kalyan Sansthan joined Geeta in one of our self help groups through which she was supported to get a loan at low rate of interest. She plans to start a shop with the amount of loan very soon where she will stitch clothes for others. Geeta thanks Rajasthan Samgrah Kalyan Sansthan and GlobalGiving Foundation from the bottom of the heart to make her self-reliant.

Golden Journey from Beneficiary to Master Craftswomen !!

My name is Meenu and I am 32 years old. I got associated with Rajasthan Samgrah Kalyan Sansthan in the year 2008. I learned skill in the training sessions organized by Rajasthan Samgrah Kalyan Samstham and garadually developed the skill to be perfect. After attaining the perfection in my work, I became a master trainer in skill development trainings organized by Rajasthan Samgrah Kalyan Sansthan. From then onwards, I assisted Rajasthan Samgrah Kalyan Sansthan to make more than 1500 poor and deprived women and girls self-reliant and self-employed. I feel so happy whenever a woman/girls after taking training from me starts her own employment and develops a sustainable source of earning. I am proud of Rajasthan Samgrah Kalyan Sanstthan and GlobalGiving Foundation as poor and marginalized women are generating source of livelihood and becoming self-reliant throug the efforts of the two organizations.

Thanking you for your kind cooperation and financial support. Without your generous donations it is very difficult for us to '' Provide Self-Employment to 150 Marginalized Girls !!''

Dear friends and donors, Please consider telling your friends and family about our projects - share the link on your blogs or social networks, use the tell-a-friend feature on the project page to email your network, or just bring us up in conversation. You know your friends and family tell them why you choose your project and what it means to you.

Many thanks again for your support!!

We will continue to keep you updated about our work and events of the following months.

Note:-
Dear Supporters ..., You may give us points between 1 to 10 to the extent of your satisfaction with our performance. We will be glad to get your response.

You may do the above in the review column at the end of the report.

*Name changed to Protect identity Confidentiality*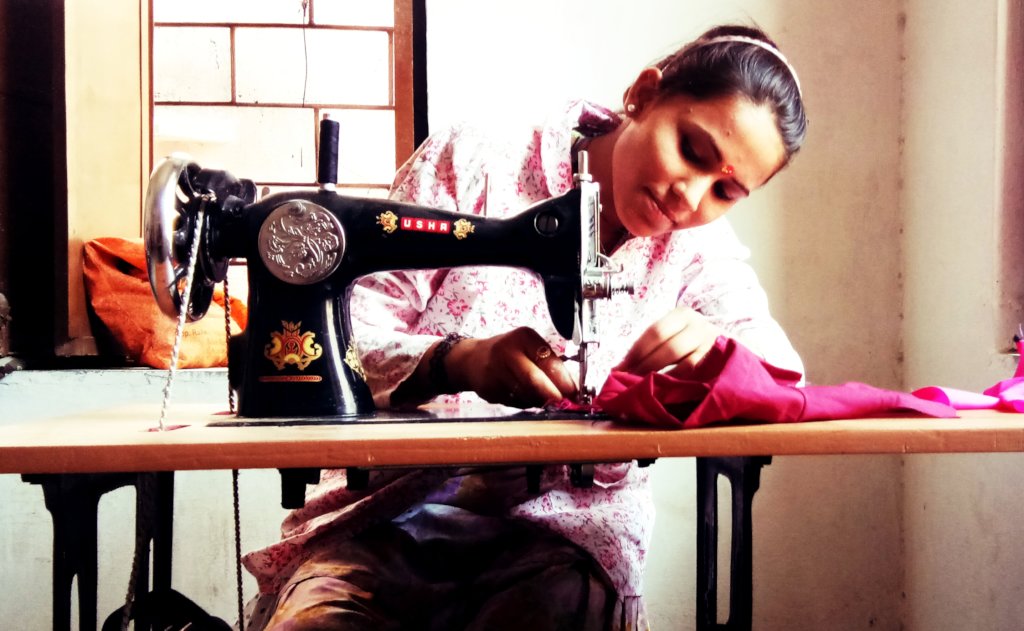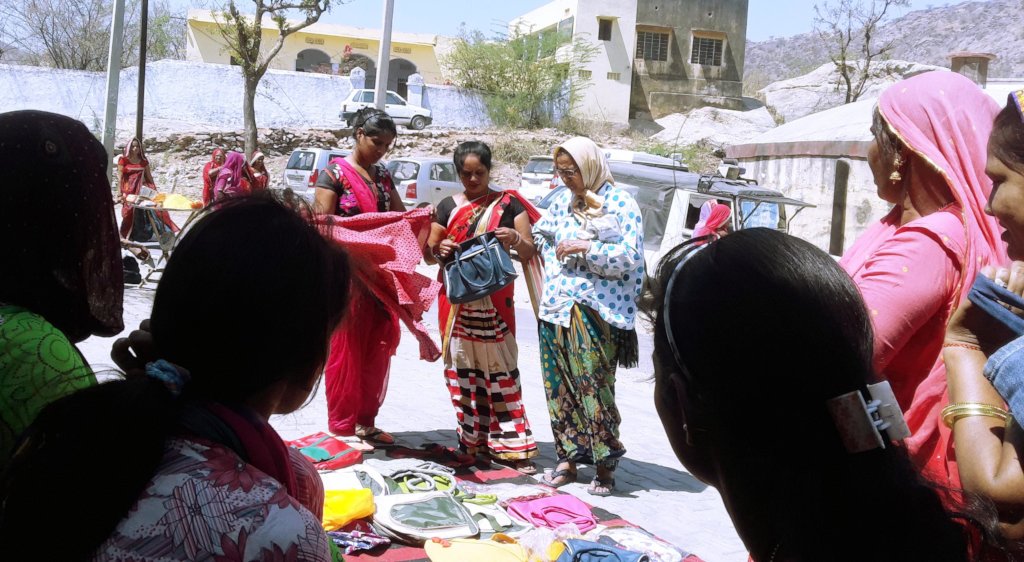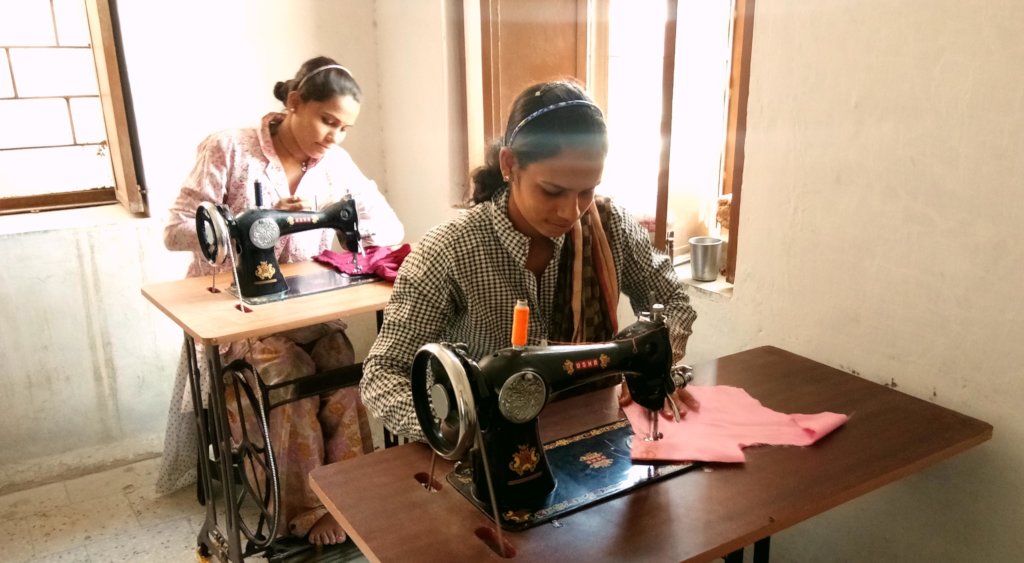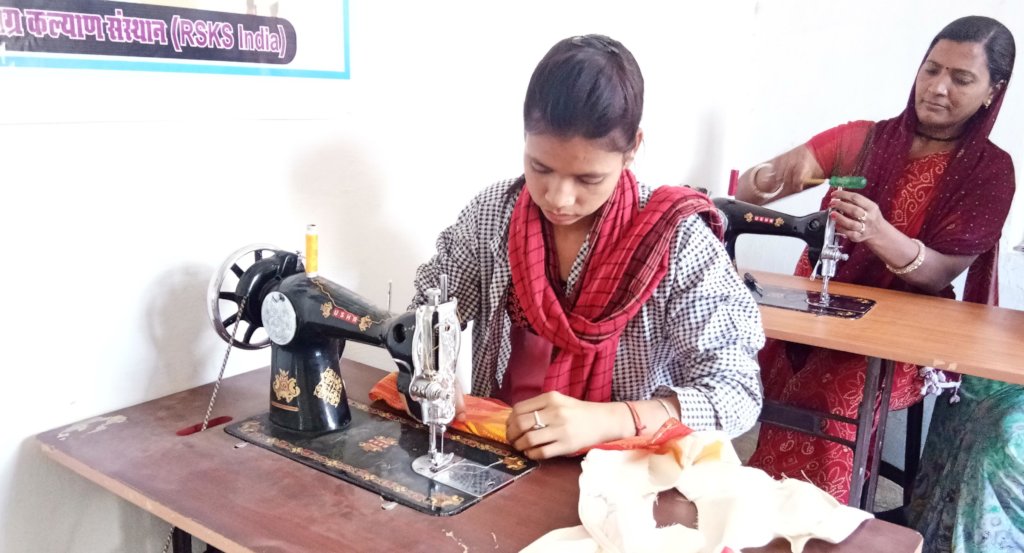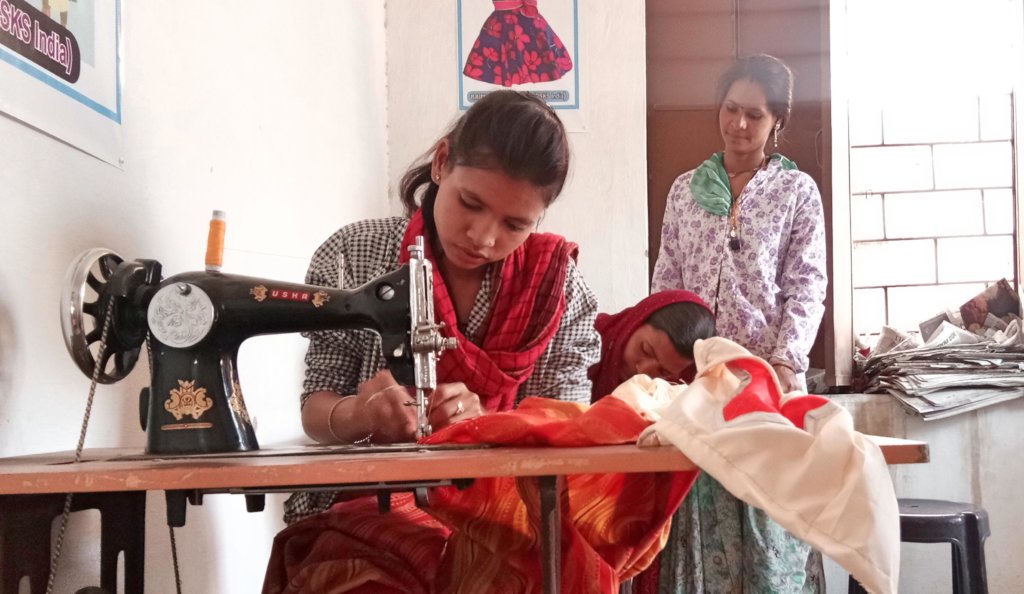 Links: