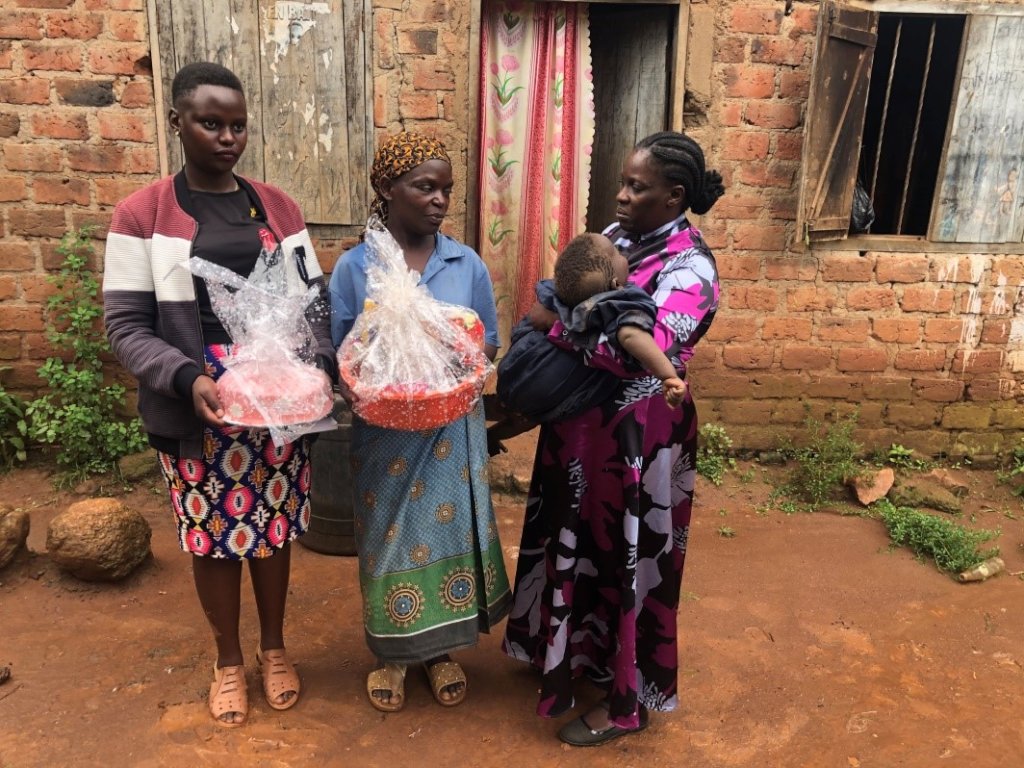 SPECIAL MOTHERS DAY EVENT
As we all shout happy Mothers 'Day, it feels good to be celebrated, cared for and shown love in a special way. It's well known that every second Sunday in May is Mothers' Day, and every woman who is a mother biologically or though fostering and adoption deserves credit. We congratulate mothers that have played their roles in the development of their families, children and communities.
On this special day ANOTHER HOPE CHILDRENS MINISTRIES (AHCM) decided to celebrate mothers that have children with disabilities. This was organized in a surprise way. Families were identified but not informed of what was to happen. This event was done in Lukwanga village, Wakiso Sub- County (21 mothers) and in Ssazi Village, Buwaya Town Council (16 mothers) both in Wakiso District. 37 mothers were visited and given gifts which included a cake, flowers, and some cosmetic items. It was a way of thanking these mums for not abandoning their children despite the fact that they are disabled and some cannot help themselves.
At Another Hope, the majority of disabled children we serve both at the children's home and in the community were abandoned by either both parents or one parent, so seeing these mothers struggling to support these children called for a need to say thank you to them.
Some of the volunteers preparing gifts
As you see in this photo, these are hampers that we gave to the identified families in the villages mentioned earlier.
On reaching out to the different families we had warm receptions and mothers were so happy for us thinking about them on such a day. Many of them didn't know about the day but were only waiting for the visitors that were told to them by the mobilizers and partners of AHCM. A number of touching stories were witnessed in the two villages that we reached out to. Those who had not ever heard about Mother's Day were so grateful that they were able to learn about this day.
A 34year old mum, of Ssazi village in Buwaya Town Council, Wakiso District gave her story. "I am a mother of six . When I gave birth to my last born, he was disabled. Now he is five years old, but he can't walk well as a normal child, neither can he sit or stand. Edward only crawls using his head. Because of his disability, his father ran away from us".
When we visited this home, we saw how scary, the situation of this five year old boy is. He has no hair on the part of the head which he uses to crawl. This mum has a stall in her yard where she sells vegetables. She worries when she goes to buy vegetables and leaves her son home with a 12 year old sister. If the sister goes out to play, he is left alone and crawls to the road where he could be knocked over vehicles.
Packing to set off for the event.
Despite all this, this mother was so excited to receive us and the fact that we celebrated her and other women who are raising children with disabilities. She said,"Thank you so much for the visit and thinking of people like us. It's a pleasure that caring people still exist".
There many other scenarios of disabled children. Some were disabled after birth. In this case, we met a 17 year old boy who is not able to help himself, His mother says he was born normal but when he turned 3, he stopped growing. He can't walk, sit, or even stand without help. He is just carried from one place to another. If we told you all the stories from this special mother's day it would never end. It was a special experience in the journey of life. Thanks so much to all of you that supported us.
CHALLENGES
It was not all good news on this special event. In some homes we visited, the mothers were not around to take care of these children. We found some children home alone thus taking us a lot of time waiting for the mother.
Many organizations that earlier visited such families, took stories and promised to help, but they did not. Because they broke their promises, the feedback from the community was very negative. They said, "All organizations are the same and lie too much." With this mentality, it was hard for some people to offer us a warm welcome.
LESSONS LEARNT
Many children suffer disabilities and mothers suffer a lot of pain and criticism raising such kids. They need a lot of help in teaching the public that having a disability is not inability, and it is not a curse to bare children with disabilities.
Our financial means vary, and because of this, there are people that can't afford beddings for their children, so with any support given, we can help some of these families acquire beddings.
RECCOMEDATIONS
Because of time restraints, the team that organizes gifts should always do it the day before so that we can keep to our schedule. Making the beneficiary of a gift wait is a symbol of disorganization.
When working with other partners on events, there is a need to check on them before the event day.
CONCLUSION
It was a successful event. We met wonderful, hard working mothers that will do anything for their children's survival. ANOTHER HOPE CHILDREN'S MINISTRIES wants to thank all the sponsors/ donors that gave towards this noble cause. You put smiles on many mothers' faces and their children as well.
Thank you so much our dear donors for the heart shown and the love extended. We love you so much and pray for God's blessings towards your territories, families and whatever you do.
With a loving heart !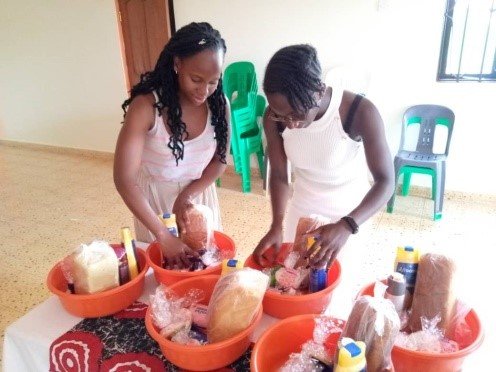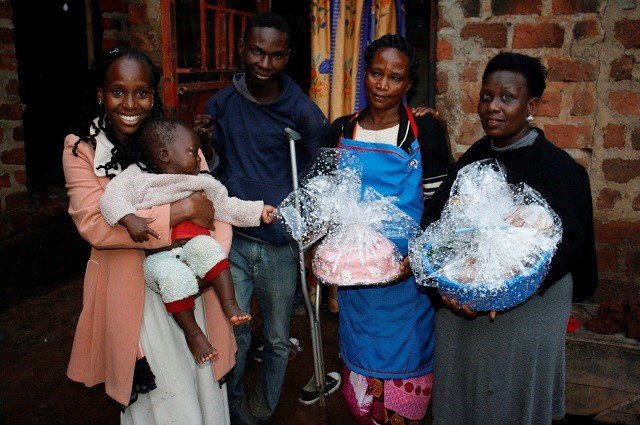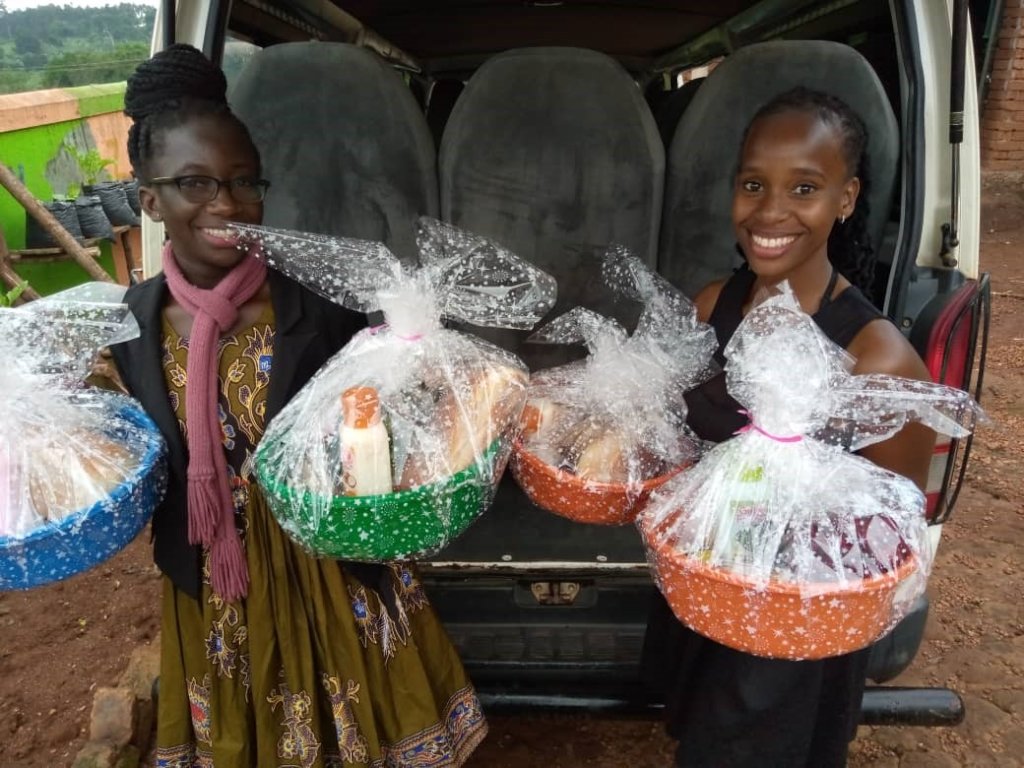 Links: