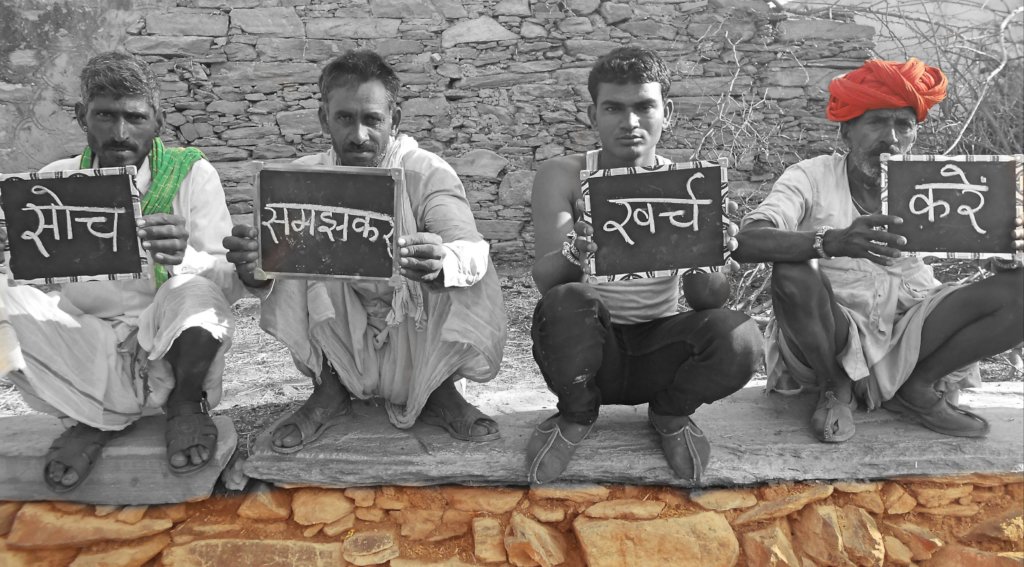 Respected Donor Namaste!!

Many Greetings from RSKS India!!

We have been getting your valuable generous support through GlobalGiving and we are thankful to you from the core of our heart.

People at distant rural areas are still financial illiterate. Being deprived from education, such people don't have financial awareness either. Consequently, in the lack of financial awareness and literacy, such innocent rural people become victims of frauds and cheat.

Rajasthan Samgrah Kalyan Sansthan, with the support of GlobalGiving Foundation, is engaged to make men and women residing in rural areas financially literate. The organization, with the support of the donors, organized a Financial Literacy Program in village Ghooghra where more than 35 men and women participated. The participants got information about banking and the ways to secure their savings. Women, in the program, were excited to get information and they also put up several questions. The participants, in the financial literacy program, also got information about government's financial schemes and insurance sector.

At the completion of the program, the participants were strictly instructed not to share their bank details with anyone so that they would not face any situation of fraud and cheat. All participants, specially women present in the program thanked GlobalGiving Foundation and Rajasthan Samgrah Kalyan Sansthan.

Thanking you for your kind cooperation and financial support. Without your generous donations it is very difficult for us to '' Make Rural India Financial literate !!''
Humble Appeal !!

We are so glad to inform you that like every year, Global Giving Foundation is going to organise Little By Little By Little Match Campaign!!

Don't Forget - If you are willing to continue your valuable contribution for women and Girl Empowerment, Donate for "Little By Little By Little Match Campaign" During the week of April 09th to 13th 2018. GlobalGiving will contribute for the project, 50% of the matching Bonus funds (with $50,000 in matching funds.) you Donate for women Empowerment, child welfare and education. We politely Request you to Donate soon this "Little By Little By Little Match" for Women Empowerment, Better livelihood and grace of Deprived women and Girls at margins. There will also be a 100% match for new Recurring Donations started during this week!

Your share and contribution is significant for us and the Project link is open to support.
Empowering Poor women with sustainable livelihood

Provide Gift & food to Poor Street Children

Build Bright future for 250 marginalized Girls

Education for Every Child in India

Humanity; Relief to the Helpless in India
Example: If you donate $50, then GlobalGiving adds $25 matching & total grant $75 for women empowerment.
Dear friends and donors, Please consider telling your friends and family about our projects - share the link on your blogs or social networks, use the tell-a-friend feature on the project page to email your network, or just bring us up in conversation. You know your friends and family tell them why you choose your project and what it means to you.

Many thanks again for your support!!

We will continue to keep you updated about our work and events of the following months.

Note:-
Dear Supporters ..., You may give us points between 1 to 10 to the extent of your satisfaction with our performance. We will be glad to get your response.

You may do the above in the review column at the end of the report.
Links: