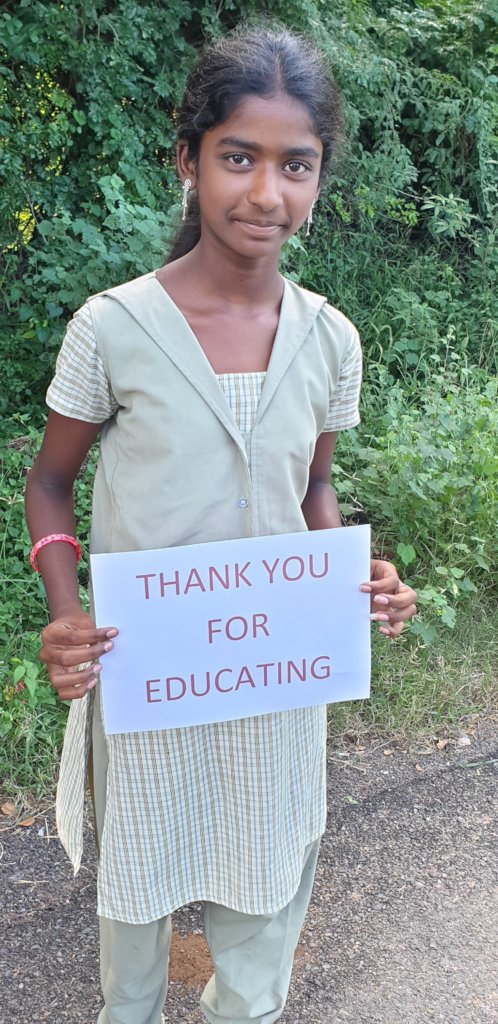 Respected donor,
We really don't know how to express our gratitude enough about your donations against under privileged/ at risk children education activities for the children studying at After school education...
We are glad to say that with your generous support, CHHASE has eradicated child labor in tiruvallur district.Your contribution went to the rural children education, who are at risk of becoming child labor. This situation arises due the parents inability to pay the their children education at private schools. The school fee, uniform and other necessary material cost is very high, where this poor parent unable to bear.This sort of problems arises every year and many poor children in need of our services for education in private schools, where there is no government schools nearby.
Educating 1200+ children every year is a big achievement for us. It was possible, because of your generous donations to CHHASE. You are a great benefactor to our under privileged & tribal children. In this regard, we thank you for your support to take our project a step further and CHHASE humbly request you to kindly support to this ongoing project.
"Education is the most powerful weapon, which you can use to change the world."
We are glad to thank the donors, who supported generously to this project.
THANK YOU so much for your thoughtful donations. It's is never late to join this effort. The best way to do that is to start recurring donations for this project, so that you can make a continuous impact on the lives of these children! The link to do that is:
https://www.globalgiving.org/projects/lessprivilege-elder-need-love-care-and-meal-support/
https://www.globalgiving.org/projects/food-groceries-to-78-neglected-elder-leper-cured/
https://www.globalgiving.org/microprojects/food-groceries-to-neglected-elderly-women-2/
https://www.globalgiving.org/microprojects/food-groceries-to-78-neglected-elderly-women-1/
https://www.globalgiving.org/microprojects/provide-food-to-starving-neglected-elders-2/
Thanking you for your kind cooperation and financial support. Without your generous donations it is very difficult for us to provide Food to neglected elder people
Respected donors, we welcome your valuable suggestions and feedback for this noble work. Please do provide your suggestions in the comment box to be more successful.
Thank you for supporting the noble cause.