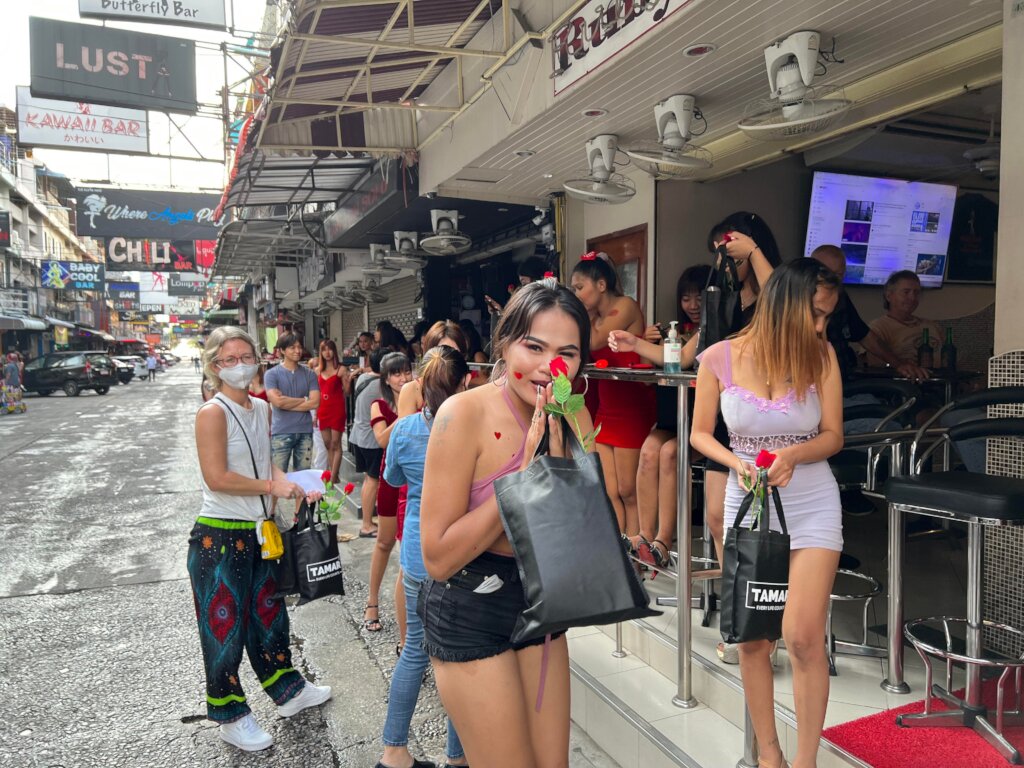 Hello everyone!
Big thank you to you all for helping us with our big Valentine Outreach. You made it possible for us to pack and distribute 410 gift- and food bags together with beautiful, decorated cake and a rose to the bargirls in Pattaya.
On the 14th we had a nice meeting as Tamar Team before we went out. We explained to everyone that joined the content of the bags and especially the invitation letter for our three-month long vocational training program that will start in May. Everyone was asked not to just hand the bags to the women but to try to start a conversation, show them the invite to our center and talk with them especially about the opportunity to join the vocational training program. We also handed out response forms to our team, so that interested bargirls could directly note down their contact details for further follow up.
Nok, our Outreach leader, had mapped out three different redlight areas in Pattaya in the week before the Outreach and had selected a number of bars and places where she had seen many women. We divided into three teams, loaded the cars and off we went.
Each of the teams had an enjoyable time. The bargirls were very surprised when our teams showed up. The Bars were full of women, but there were hardly any customers around, probably because Tourists are still not back in any significant numbers in Pattaya. For many of the bargirls, our team were the first people that talked to them that day – and normally Valentine Day is one of the biggest days of the year. You could see the hope and the desperation in the eyes of many of the women. Many had no customers for a long time, many had just arrived from the villages to make money for their families. Some were unfamiliar with the bar scene, and some had worked in Pattaya before. None of them was making enough money for a living but there was this huge hope that customers would come to pay for them and give them money for their families. A very unrealistic hope, as there were at least 100 bargirls for each customer that we saw.
We hope that the bags with the food, gifts, cake, and the roses brought some happiness to the women, and we really hope that they will take the time to read the options for our vocational training. Thirty-two women filled out the response cards that evening and indicated that they wanted more information. Our team is now busy following up with the women, talking to them, inviting them to our center and we hope that in May we will have a sizable number of them join our next Training program!
Thank you for bringing some light, hope and joy into the lives of these bargirls this Valentine Day!
For the Tamar Family