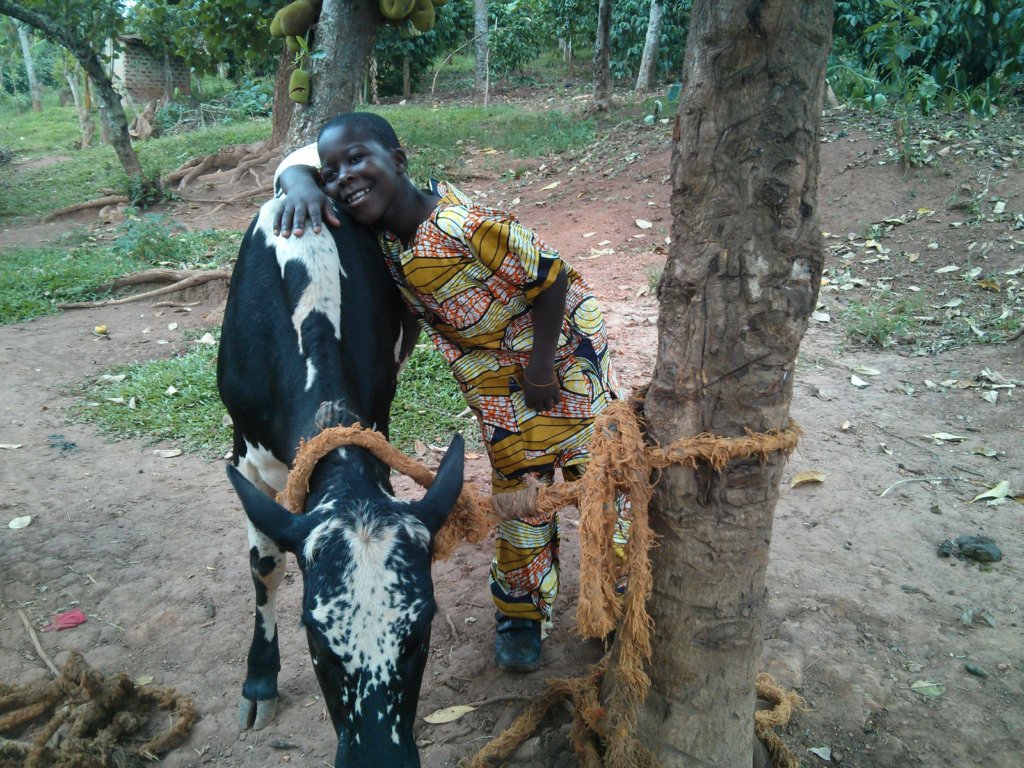 Little did James know that this years Christmas will be as good as it will be, thrills of joy filled him and his mum when James' sponsor sent him a christmas monry to buy a heifer to enable them boost on their nutrition as well as sell some to earn a living.
"My mum will be helping me feed the cow, when it gives birth, I will be the one milking it" says James
"This is one of the best gifts a sponsor has given a child, this is a very sustainable gift that will not be forgotten in James memories" said James, the Project Leader.
James is now at home for holidays and he will be helping taking it for feeding, James' neighbours were amazed by what they were seeing, for they had never seen a child own a cow in their village.
When this heifer produces, James is likely to continue school as well as provide for the family through the sale of milk fresh.
James mum is also running a small home business, "this family believes they can make it to the top, the mother has trainied the son to work and they will live to see success, it was only lack of resources that had kept them behind, now that they have access to resources, they have taken off" James,Project Leader