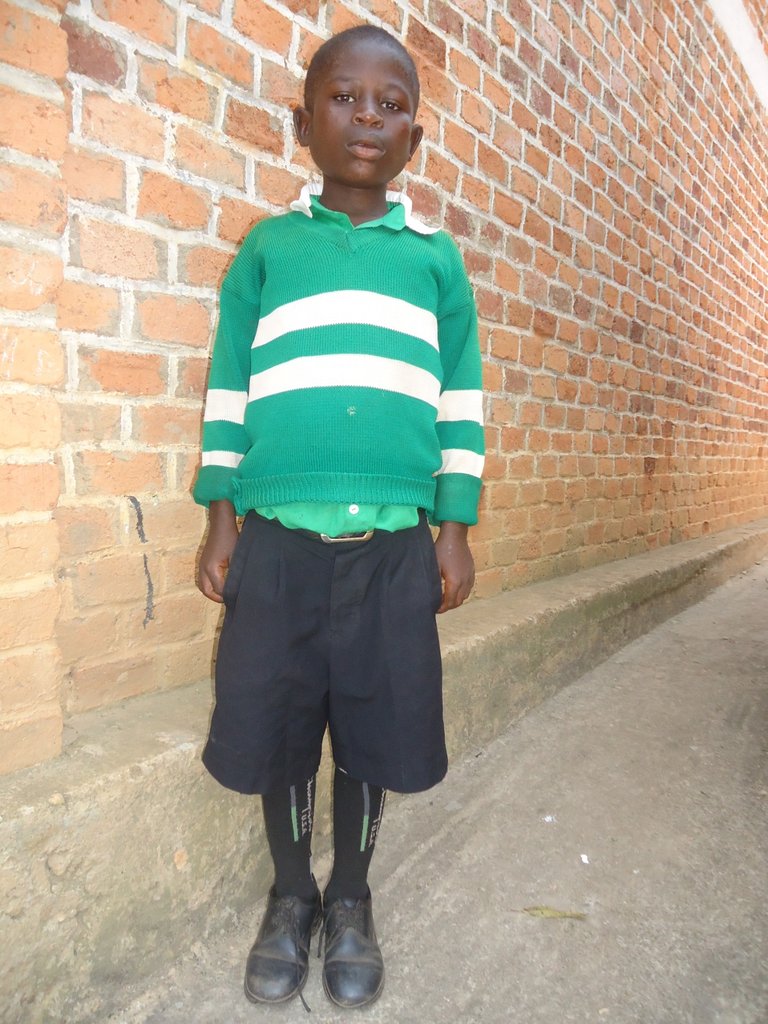 YOU have saved a little boy from the brink of death.
YOU have restored the most precious gift--a childhood.
Lucky shared with us that he is feeling much better because he is going to the monthly treatments YOU are providing! YOU are helping him stay strong and healthy!
Lucky is eating better! He is helping with household chores like fetching water and washing dishes! And he is playing with his friends!
Lucky is so grateful for YOU!
YOU have given Lucky the life-saving treatment he needs for a year. There are more children like Lucky who need YOUR support. To continue to support Lucky and children like him through Nyaka, we encourage you to give through our other projects for HIV/AIDS orphans on Global Giving:
Provide Education To AIDS Orphans In Rural Uganda
This project supports HIV/AIDS orphans in southwest Uganda. It operate two free primary schools for over 465 vulnerable children that provide meals, clothes, medical care, vocational training, community potable water, and a HIV/AIDS prevention program. Your love also provides scholarships to over 191 secondary school students. These scholarships cover their tuition, supplies, transportation, health care, and other services.

Educate Girls Orphaned By HIV/AIDS In Rural Uganda
If you want to support girls in education, this project focuses on the specific needs of girls. Orphaned girls face barriers to school that many boys don't. Orphaned girls are vulnerable to predators, more likely to drop out of school, more likely to have an unplanned pregnancy, and are more likely to marry before they're ready. Many girls miss days of school every year because they lack access to sanitary products and medicine. Nyaka pledges to support girls in making positive decisions so they can meet their goals.
We hope you will continue to support children like Lucky!
Links: