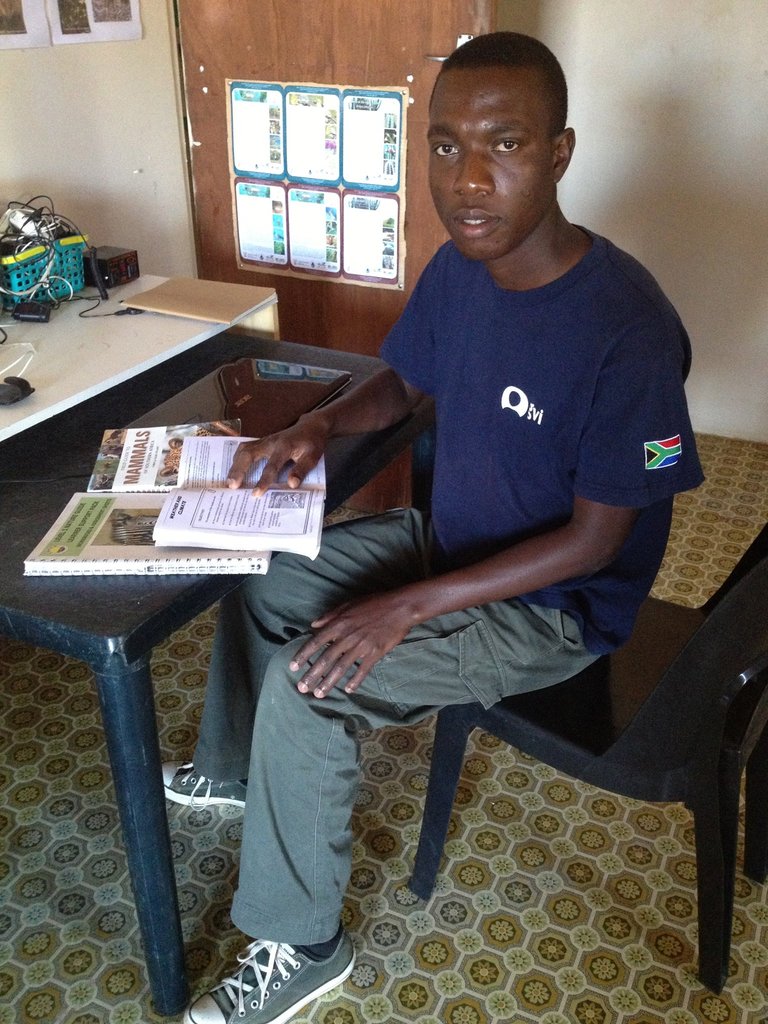 Even though the students have been on holiday since mid-November, we are still working hard at the Eco-Club. Especially Kutullo, who wrote for his FGASA theory exam the 5th of October and who passed successfully with 78%. Well done, Kutullo!
After the theory, Kutullo had to do his practical assessment on the 18th and the 19th of November. Everything was fine for him until the driver (not Kutullo because he doesn't have his driving license yet) allowed two large elephant bulls to approach the vehicle at less than a meter, which created a very dangerous situation. Most incidents where people get hurt in Africa involve elephants and it is imperative for guides to know the real danger of these animals. That's why Kutullo couldn't pass his practical assessment.
However, it was a really good experience and his assessor emailed me this: "I will however say that I find Kutullo a very knowledgeable and personable guide and if not for that incident he would have passed easily. I also appreciate his mature response and attitude when I spoke to him after his assessment."
So what's next? Kutullo will have to re-do the assessment and, of course, will have to pay for that. We sometimes forget how difficult these exams are and how unpredictable animals can be… but we truly believe that Kutullo deserves a second chance to achieve his dream. And you, what do you think? The information below can help you…
This Tuesday, the 3rd of December, is a very special day for us! You can really make the difference! Microsoft YouthSpark through Global Giving is offering you an opportunity that you won't want to miss! Every donation between $10 up to $1000 will be 100% matched! $250 000 are available, so be prepared! Matching begins at 12.00 PM EST (South Africa: 7.00 PM – Europe: 6.00 PM – UK: 5.00 PM).
This very special day will enable you to double your donation's impact!
Please, share this information with your family and friends.
Don't hesitate to contact us if you need any further information.
Thank you again for your support.
Claire Pasquato
(Daktari Outreach Manager)
Links: