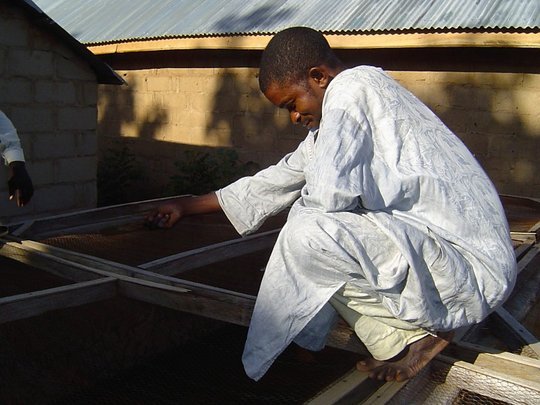 Dear Amazing Leadership Initiatives and Respective Donors,
Because of your generous donation, orphans in Northern Nigeria will be provided with food, shelter and skills training with the start of the first orphan care program. Currently, orphans are being abandoned on the street or taken under government housing, where they do not receive an education. To resolve this issue, the first orphan care program will partner orphans with willing business leaders to provide them with a home, food to eat and skills training so they can fend for themselves and their family one day.
Our students create novel solutions firmly grounded in principles of social entrepreneurship. We have previously created in Bauchi, Nigeria businesses in: fish farming, welding, tailoring, motorcycle repair & computer education with job placement. Currently, to generate the orphan care program Leadership Initiatives will create a pilot program with twenty-four volunteer businesses that are willing to house, feed and cloth an orphaned family. These children will then be able to go to school. When they come of age, they will then be trained in a skilled job by their foster parents. Leadership Initiatives, in conjunction with the Nigerian government, will monitor these families to make sure each child is receiving the best possible care so they will have a future.
Because of you and your generosity, we have been able to continue our efforts and develop independent profit-generating businesses that serve as models for growth in surrounding communities. Project beneficiaries fill voids in the local economy while improving their families' health, education and financial stability. Previous leaders have sent their brothers, sisters and children to school, helped invest in new businesses within the community, offered new services to community members such as the disabled, establishing infrastructure for the future growth of Nigeria.

Leadership Initiatives will be regularly providing updates and insight into these projects as the month's progress through GlobalGivings reporting program. Of course, at anytime you can request a project update to learn up to date info on how this project is progressing.

As a supporter of " Save Lives with an Orphan Care Program in Bauchi", Leadership Initiatives would love to have you involved if you ever want to help grow our programs, learn of ways you can participate or have new ideas on how to develop our programs please contact me at mbailly@leadershipinitiatives.org. Your hard work and intelligence is the greatest gift we could receive as we attempt to create a better world.

Thank you once again from the bottom of everyone's heart here at Leadership Initiatives. If you would ever like to speak to our staff on the ground, a project leader, one of our Business Alliance student participants, we would love to set up a Skype chat for you, so you can personally see the change you are creating.

Wishing you, your family and your friends the absolute best!

Sincerely,

Marshall