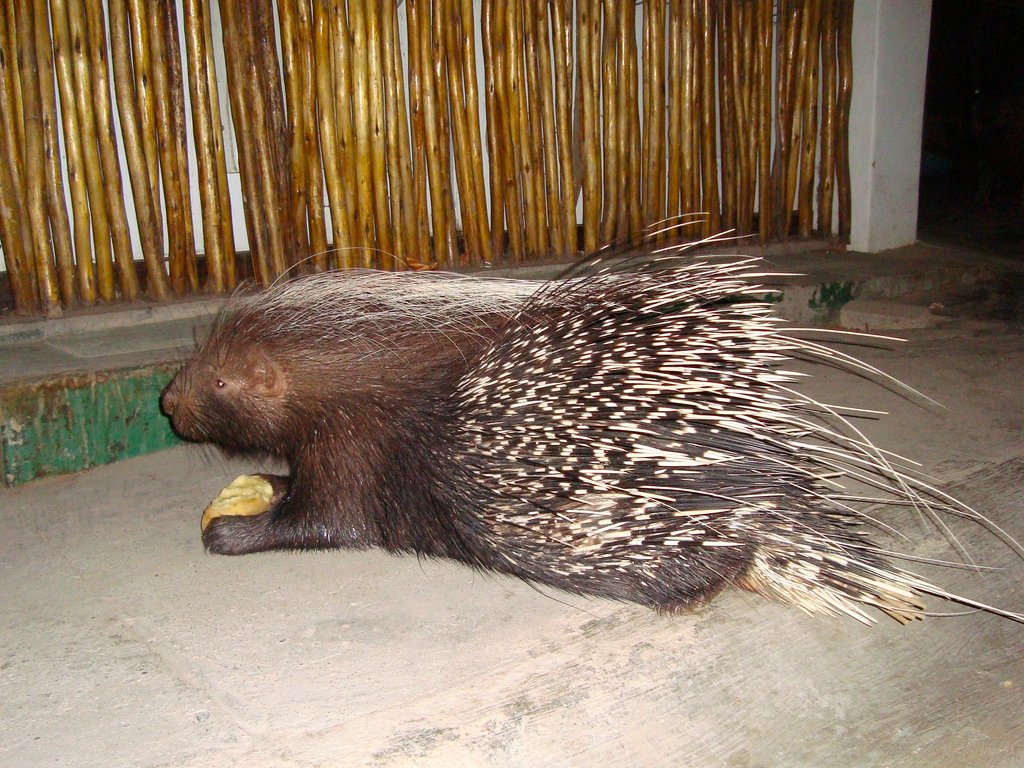 Excellent news! With the help of your donation, we now have enough funding to supply our beloved porcupine with food for the whole year.
Yster celebrated his fundraising success with a big, fat potato before falling asleep in the lapa like a dog.
He really is a very affectionate chap, licking the hands of the volunteers with his rough tongue and letting us tickle him behind the ears. Lately he has tried taking this friendliness to another level, by trying to climb onto the sofas with us in the evenings. Unfortunately, porcupines have exceptionally stinky urine, so we are not encouraging this behaviour. However, we still love him very much and we always look forward to his nightly visits.
There has been a sudden surge in porcupines within the camp - obviously word has gotten out about our larder of food! Of course, we cannot feed all the porcupines in the bush, so we are concentrating our efforts Yster and another hand-raised porcupine named Spikey.
Spikey recently brought her babies to see us in the lapa. It is always so special to see a hand-raised animal doing so well at integrating with her own kind. Porcupines are monogamous whilst raising young, so it makes us happy to think of Spikey with her little family. We hope that, in time, Yster will also start a family of his own.
Thank you so much for helping us to continue our vital work. DAKTARI simply couldn't function without the support of people like you and we are so very grateful for your kindess and generosity.
Love from all of us here at DAKTARI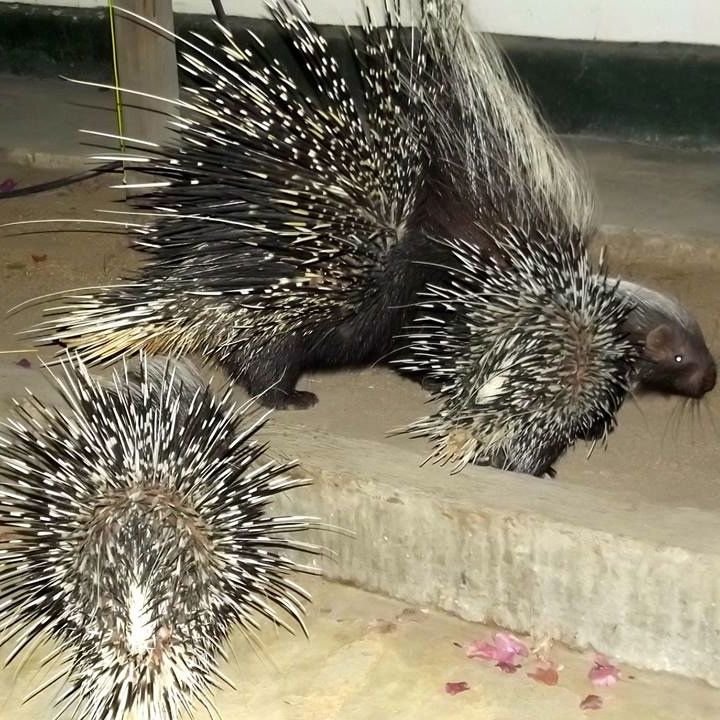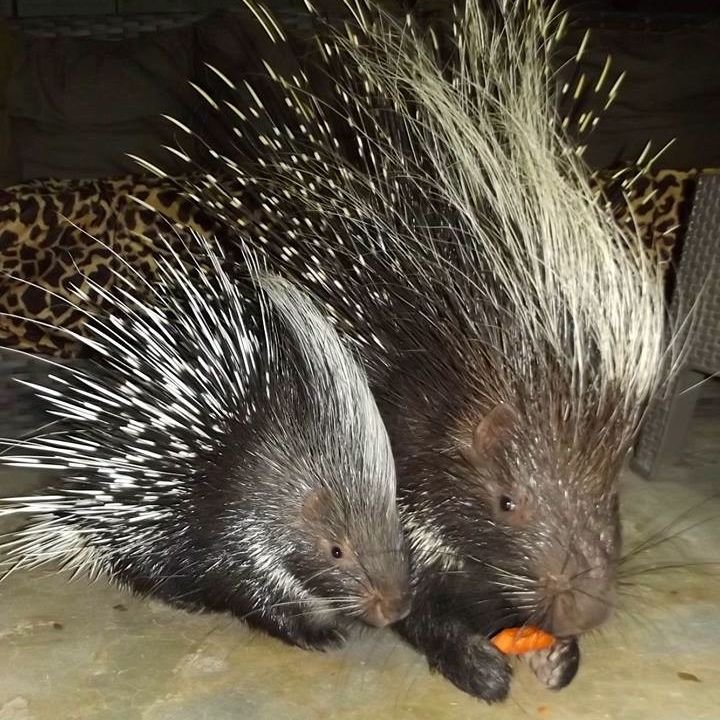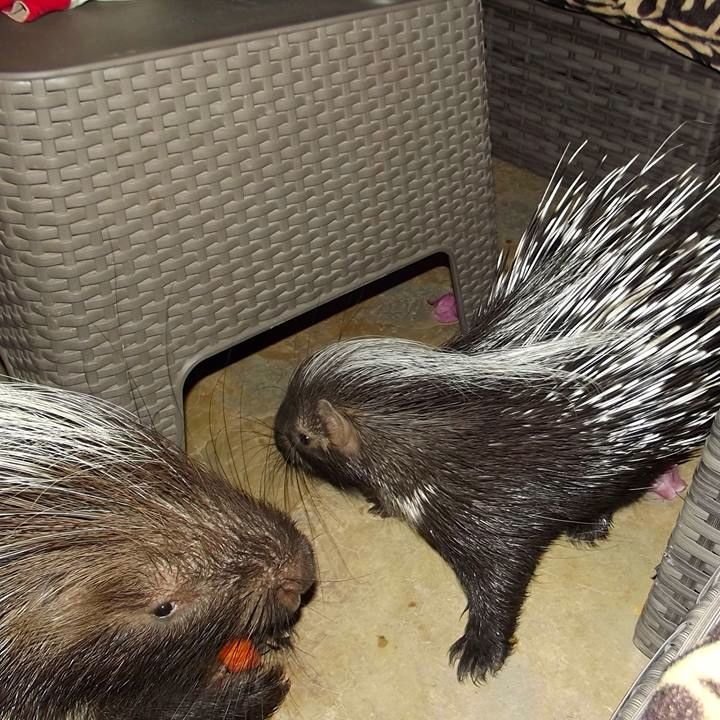 Links: