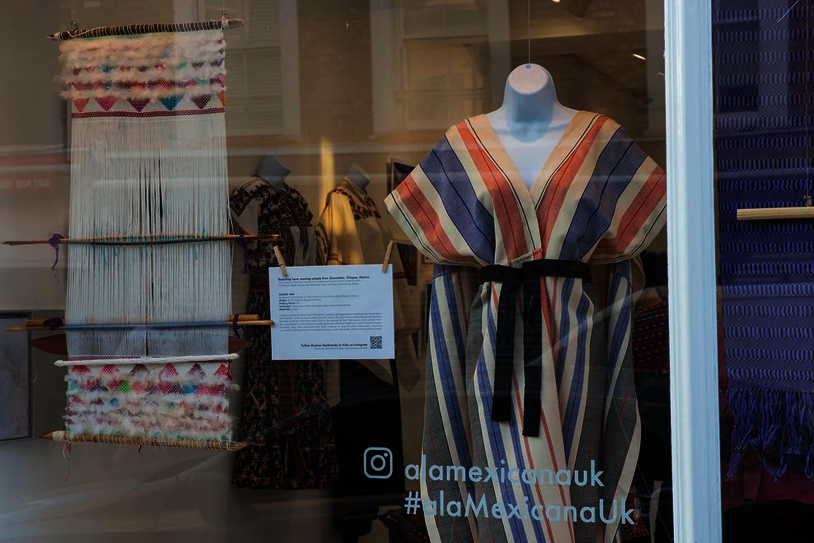 In the J/M Gallery located in Portobello Road, London, the "A la Mexicana" event was held, an exhibition that have for purpose to show the stories and implications of craft work. This event was achieved with the collaboration of students from the London College of Fashion, Hilando Historias, the Mexican embassy and the NGO Impacto. The aim is to celebrate artisanal tradition, ethical work and the exchange of knowledge among artisans, brands and designers.
The guiding axes of "A la Mexicana" is social and cultural innovation with a reflexive approach to cases of cultural appropriation. The exhibition also sought to shed light on the processes of the value chain and ethical trade. The brands and designers who participated in the exhibition are Andrea Velasco, the cooperative women Sembrando la Vida, Estela Ivonné, Fábrica Social, 1/8 Takamura and NGO Impacto, that collaborates with artisans and artisans of the Highlands of Chiapas.
On Wednesday, July 3, a round table was held preceded by María, an artisan from Aguacatenango, Chiapas. María shared her thoughts about the consequences and effects of cultural appropriation on her community: "These embroideries are from us, from my community (…) we must be aware that these embroideries are an important part of our work and income. It affects us as artisans because these embroideries are part of our tradition, each flower, each embroidery, represents a history of our culture."
The round table was moderated by the director of NGO Impacto. Similarly, the lecturer, cultural researcher, and coordinator of the LCF Dr. Serkan D. shared some comments regarding the current debate about cultural appropriation. Also participated in a videoconference with Ph.D. candidate Diana A. G. of the Auckland University of Technology who presented her research: "Decolonising design with indigenous artisans in Mexico for ethical consumption"
Generating debates around the problems that arise from cases of plagiarism and cultural appropriation should be a central effort for the recognition of the cultural heritage of indigenous peoples around the world. It is central that artisans like Maria have the space to talk about the consequences and implications that plagiarism causes within their community.
This encounter undoubtedly has been a milestone to keep promoting exchanges of dialogue. We hope to continue generating in the short term this important spaces and moments. For now, the plan is to repeat the experience next year, hopefully it will be possible.
To learn more about what happened at the "A la Mexicana" event, we invite you to check the Instagram of the A la Mexicana event and the social networks of NGO Impacto e Hilando Historias.
Team NGO Impacto.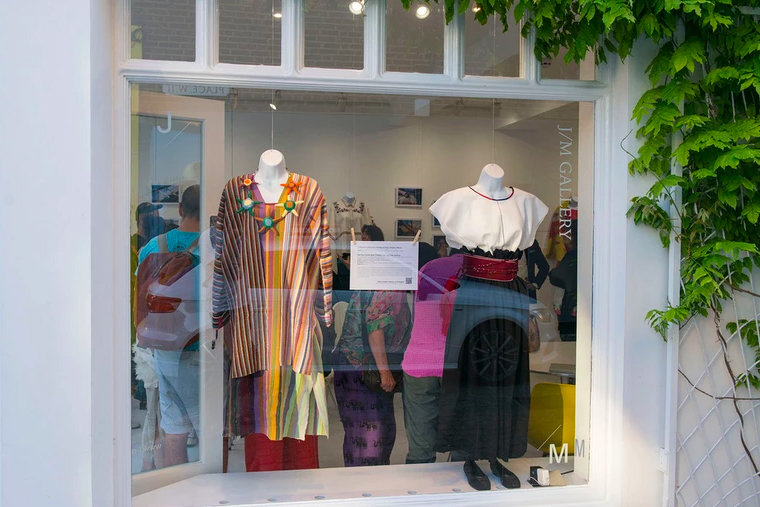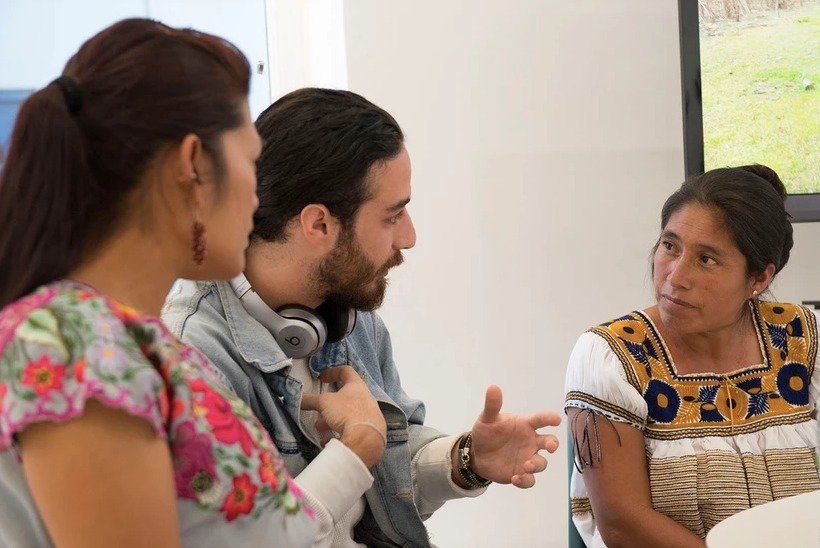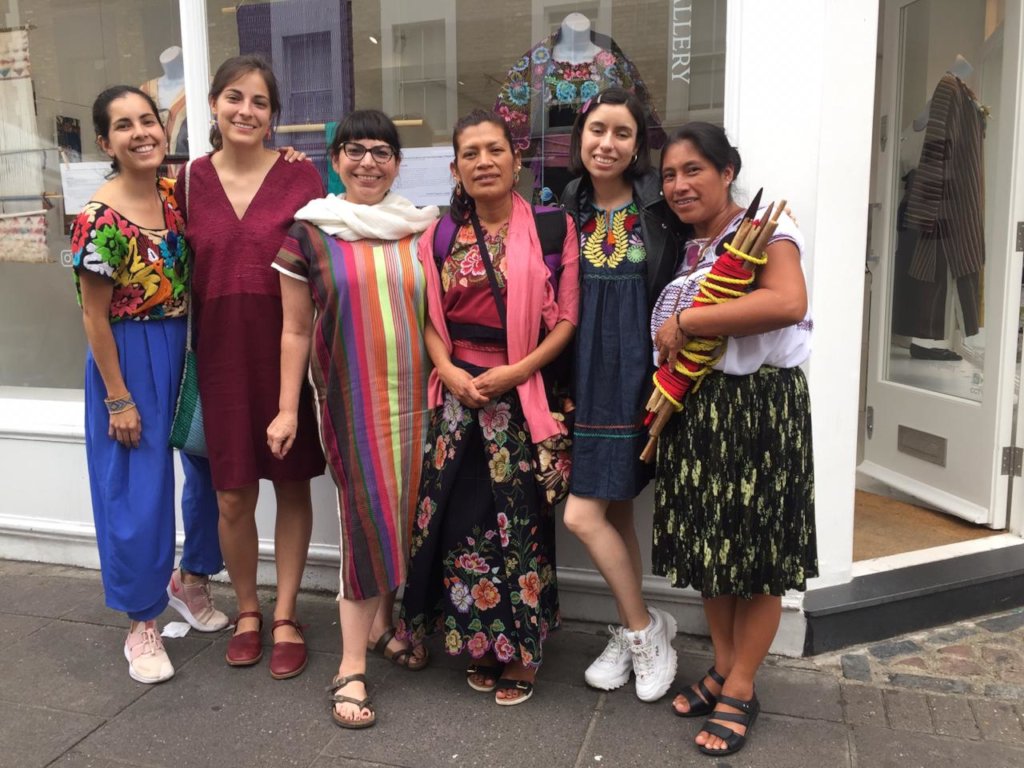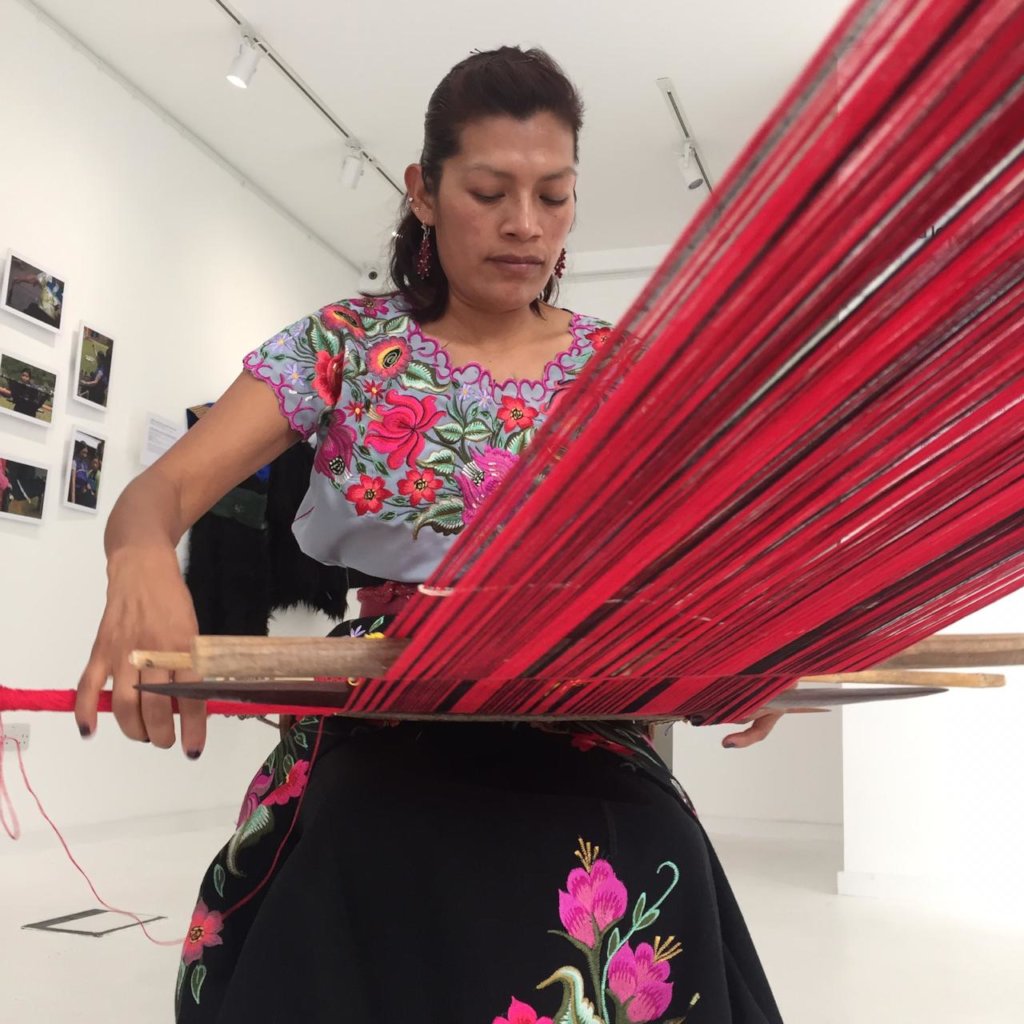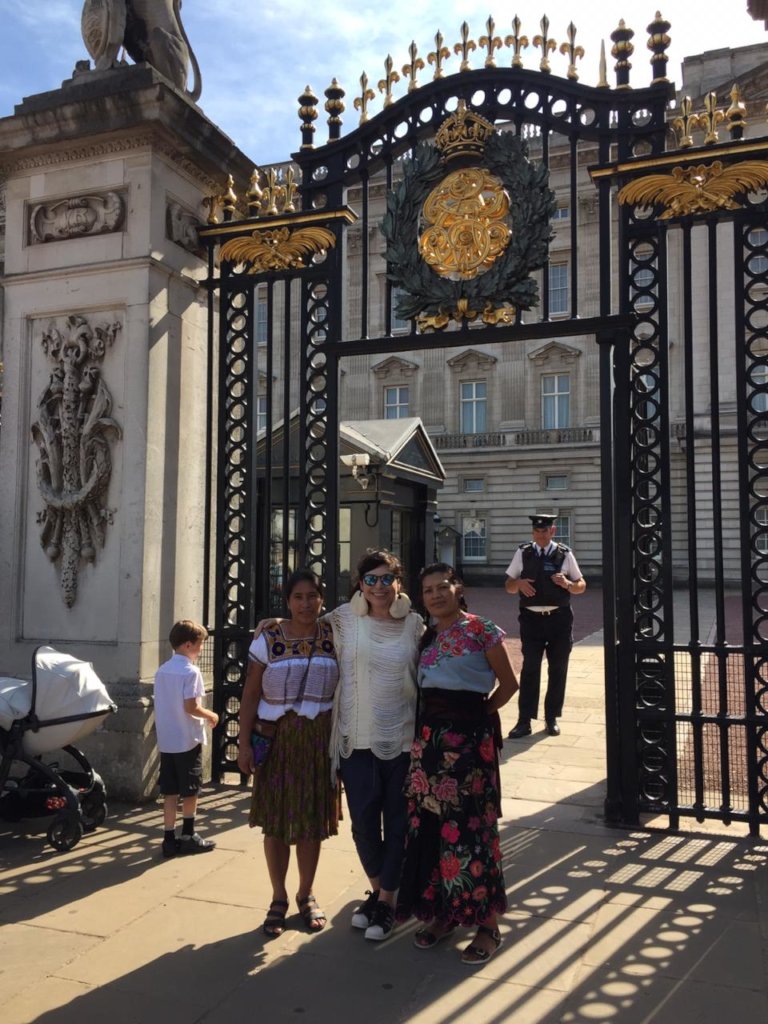 Links: