Early in June, I launched an appeal on Global Giving to fund an advocacy quilting project in rural Nepal. With your generous support, the Advocacy Project and the National Association of Families of the Missing and Disappeared in Nepal (NEFAD) were able to raise $500 to help women who lost family to enforced disappearance produce an advocacy quilt that will both bring attention to the issue of enforced disappearance as well as help provide a sustainable income for the quilters.
When Puja was about a year old, her father was disappeared. Members of Nepal's security forces took him from their family home, and dragged him across their rice fields to take him to an army barrack. Puja drew this scene in pencil on a piece of white cloth, carefully labeling everything in English.
"This is the army barracks, where they took my father," she explained, pointing to a small building around which she sketched in razor wire. "He was never seen again."
Puja was too young to remember the disappearance, though she could retell the story vividly enough. She has lived her whole life with the ambiguous loss of her father, both mourning his absence and hoping for his return.
Several weeks ago, NEFAD brought together Puja and 29 other women in the Bardiya district in western Nepal to create an advocacy quilt to remember their missing relatives. Like Puja and her family, these women have spent the last fifteen years in a precarious position between grief and hope.
Because of your support, each woman was able to create an embroidered square showing her experience with enforced disappearance. Once finished, the squares will be displayed during the Day of the Disappeared event on August 30 in Kathmandu before they are sent to America to be assembled into complete quilts. Through these quilts, the women in Bardiya will speak out against the continuing injustice of their loved ones' enforced disappearance, reaching audiences across Nepal and around the world.
In addition to advocacy, this quilting project offers a creative way to address the psychosocial and economic challenges faced by families of the missing. The women in Bardiya met once more to finish their squares, giving them an opportunity to share challenges and provide support to each other. Not only will they be paid a commission for their work on the advocacy quilt, but the skills the women learned during this project will be applied to creating future quilts, which will be sold to help them generate additional income for their families.
Please visit NEFAD's website to learn more about the women who participated in this project, and to find out how NEFAD uses grassroots activism to support families of the disappeared and missing.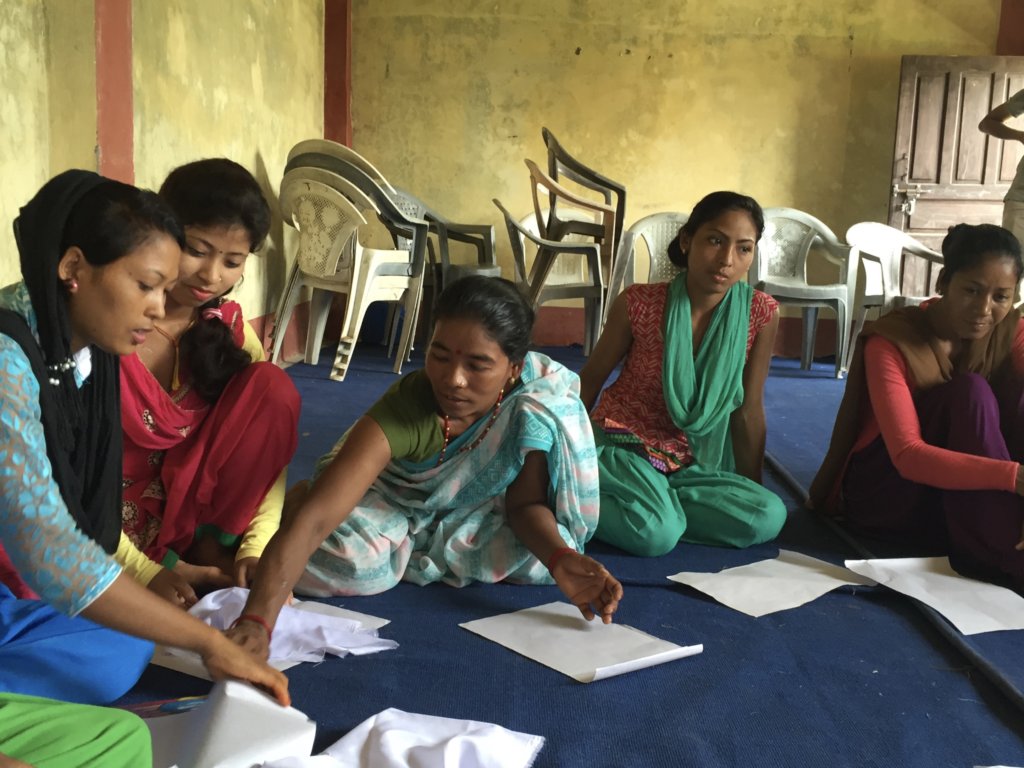 Links: