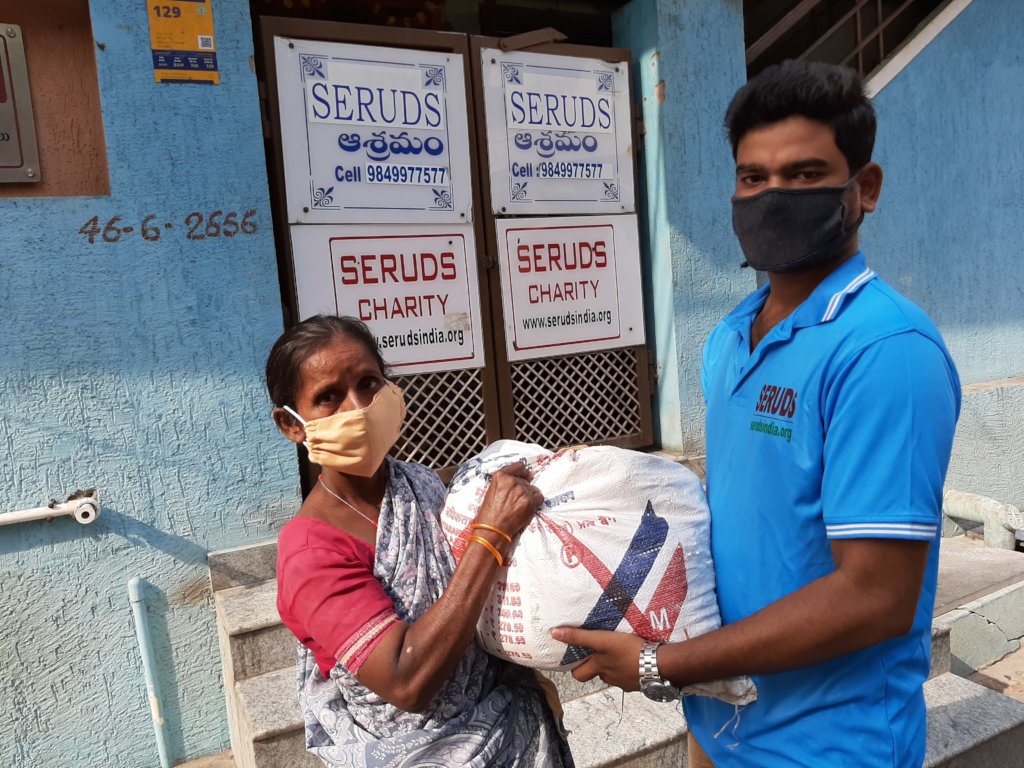 Respected Patron
Thank you very much for all your sponsorships through a 501c3 Tax deductible charity organization GlobalGiving Foundation.
From March 17, 2020 we are working on the COVID19 relief activities of the deprived daily wage workers for their day to day needs and education support for their children. Due to this dreadful virus many of the lives have become wretched and lost their meagre income jobs. In midst of a lockdown and a bandh in Kurnool, since then the SERUDS team of 12 under the leadership of Mallikarjuna Gorla, after 3 days of procurement and packaging efforts and conducted a preliminary assessment of families which are hit the worst due to the current pandemic and 370 beneficiary families have breath some relief to sustain their families with your generous donations.
Without your timely sponsorships it wouldn't be possible to serve the poor daily wage workers in time during this CORONA Pandemic. Thanks for giving opportunity to work for Covid Relief work of the scavengers and migrant workers. With your donations we are feeding the hungry by donating groceries kits to the migrant workers and daily wage labourers. We have an appetite to help and feed the appetite of the needy but we will soon be falling short but until then we keep doing what we started. A token system was introduced and issued to the poorest of the poor families who are still affecting by COVID19 Coronavirus, in different location of Kurnool to distribute the groceries and essentials. The key beneficiaries in this group of 370 include labour market yards, scavengers, auto drivers, construction labourers. COVID19 Relief Kit Support included 5 Kg Rice, 1Kg Sugar, 1kg Salt, 1 Ltr Oil, 1 KG Atta, 1 Kg Dal, 4 Dettol Soaps, Handwash, Masks, Sanitizers in equivalent of Rs.1950.
Our volunteers & staff always bring so much energy and it gives us a lot of happiness when the next generation take the chances to make a difference. We are all extending our vision and benevolence to help impact and benefit the slum dwellers in various locations. On a recent visit to a railway station road, we have distributed and emphasized on the importance of Sanitation which included Masks, Water, Sanitizers and Hand Washes to the homeless people.
We are very much thankful and grateful to you for donating to Coronavirus covid19 pandemic relief program.