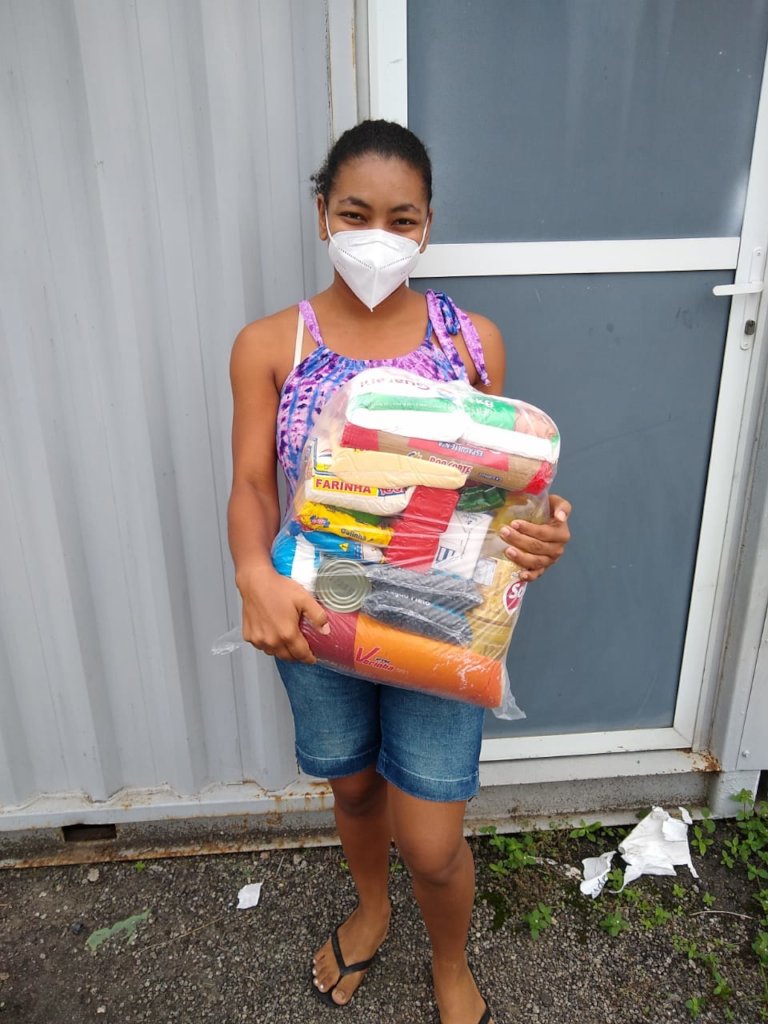 DLW is a Norwegian NGO, and our mission is to give brazilian young adults, from less developed areas, a fighting chance for a better future, through access to quality education and decent employment opportunities.


Introduction
Dear friend of Dream Learn Work, as we all know, many challenges increased due to the global pandemic, but DLW remain active and commited to social actions, solid on our mission with our participants and their families during these adverse times. Thank you all for your support and engagement with our organization. Here are some of our latest updates on our campaign.
DLW support campaign
Our DLW against COVID-19 fundraising project that started back in March of 2020, continues strong with the distribution and support to our participants during these dificult times in Rio de Janeiro and all over Brazil.
Thanks to the collective commitment of our partners from local NGOs, financial partners, volunteers, donors/supporters, GlobalGiving and DLW'ers, we are managing to continue to reach and fulfill our goals of collecting material and distributing them, and we continue the fundraising campaign to ensure more grocery staples, cleaning and hygiene kits for these families, given the health and socioeconomic impacts caused by COVID-19 here.
Unemployment growth in favelas
Survey reveals that 54% of Rio's favela residents lost jobs in the pandemic. The research by Coletivo Movimentos analyzed the impact of the pandemic among the residents of Alemão, Maré and Cidade de Deus. Among the problems, the increase in domestic violence and the relationship between racism and depression were also highlighted in the study.
We continue with the urgency to keep strengthening collective organizations from civil society and individuals through innovative projects that serve as exemplary models. Let us all keep inspiring and supporting individuals, collective movements and communities to make positive social change and explore partnerships, collaboration, and cooperation with relevant stakeholders in this daily fight for social justice in Brazil.