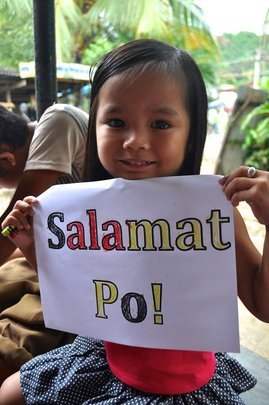 Thanks so much for helping to provide a rescue boat for Rizza.
Rizza is seventeen. She lives with her mom and two sisters in the community of Banaba, just outside Manila. Rizza's house is poorly constructed, and dangerously close to a riverbank. Rizza lives in constant fear of heavy rains which cause the river to quickly burst its banks.
When this happens Rizza and her family can easily become trapped by the rising water. Without a rescue boat to evacuate them, they could lose their lives in a major flood.
But now because of your generosity, we'll be able to provide a large rescue boat for Rizza, her family, and other families like theirs.
This boat will ensure that Rizza and her family can be safely evacuated during floods. This will protect their lives during disasters and ensure that Rizza can sleep a little easier when heavy rain is on the way.
We'll send you updates about how your gift is changing the lives of Rizza, her family, and families like theirs right here on GlobalGiving. Should you ever have any questions about how we're using your donation, please don't hesitate to email Andy@IDVolunteers.org. I'd love to hear from you!
One last time, thanks so much for ensuring that Rizza and her family have a rescue boat nearby to keep them safe.