Accelerator Spotlight: Orchestra Hits High Notes In First Crowdfunding Campaign
Camilla Scarlett's team at La Serenissima raised £12,000 from 238 donors in 20 days in their first crowdfunding campaign. Camilla tells you how her team did it in this Q+A.
---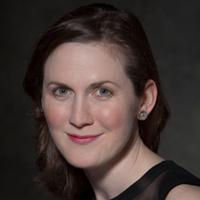 Camilla Scarlett
General Manager at La Serenissima
Who She Is:
Camilla is the General Manager of La Serenissima, a UK period-instrument orchestra with charitable status that champions the music of 18th century Venice and aims to make it accessible to everyone. She has been a violinist with La Serenissima since 2009 and is proud to help run and fundraise for the UK's most dynamic ensemble of its kind. As a musician, she has previously toured with the European Union Baroque Orchestra, has performed for many of the UK's leading period instrument orchestras and her violin playing has contributed to bespoke programmes for BBC.
Q: Tell us about something unexpected you learned in the Accelerator, a free crowdfunding training program for nonprofits?
A: That people are surprising. People exceeded our expectations throughout the campaign and this was both incredibly rewarding and unexpected. People I would not have expected to engage were happy to donate and willing to give more than I dreamt of asking. I think crowdfunding is an interesting way to test the water with some donors and it's a great opportunity to reach out to those that have never supported you before. Overall, it has probably been the fundraising activity that has had the most tangible sense of achievement. We spend most of the time writing trust applications or approaching individuals, where often you don't get a response and rarely raise the amount you're aiming for.
Q: You had the second highest donor count for this Accelerator group. What helped you reach and inspire so many people?
A: One of our key messages was to communicate our aim to win GlobalGiving's prize for the highest donor count. We stressed that every unique donor had a value beyond the value of their donation and that a tiny amount of money could add up to a lot when lots of people did it. We felt very motivated by the fact we could see where we were in the Accelerator leaderboard—to be in the top two was very inspiring. I think it was also quite motivating for others. A number of people in our network managed to mobilise remote donors from their networks to give £5 because they really wanted us to secure that top spot.
A: I'd like to say that I had a very clear strategy, but it was mainly down to us having quite a responsive crowd on Facebook who magnified our message. We've been reinvigorating our use of social media since the New Year to get more people to engage with our work, which means we started the GG campaign with a good cross-section of people already engaged with our work. We're also lucky that we work in the performing arts, which means we were able to share engaging content from our musicians, including videos and snippets from rehearsals, which helped to keep people interested.
Q: If you had one piece of advice for future Accelerator participants, what would it be?
A: Plan ahead and give yourself time! Also, I'd recommend embracing the social aspect of crowdfunding. Some of the most rewarding days of the campaign were when I got out and met with people. It meant that additional people were encouraged to support the campaign. People were generally really interested and wanted to hear about it. One friend even saved the leaderboard as a shortcut on their phone so they could track our progress on Day 1.
Apply by August 1st to be part of GlobalGiving's next Accelerator!
Featured Photo: La Serenissima wants to make music more accessible. Photo by Eric Richmond.