Offering Technology Pro Bono? A Foundation Director Shares Best Practices
Jessamine Chin of VMware Foundation talks technology pro bono in an interview with GlobalGiving.
---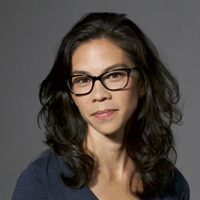 Jessamine Chin
Director, VMWare Foundation
Who She Is:
As Director of the VMware Foundation, Jessamine Chin leads engagement for VMware's 20,000+ employees and heads their worldwide, social impact programs. In 2017, Great Places to Work and Fortune magazine recognized VMware as one of the Best Workplaces for Giving Back. Jessa holds an MBA from the University of California Berkeley, Haas School of Business and was recognized as the Beyond Yourself Fellow. A citizen philanthropist at heart, she believes that all of our individual actions matter because big things have small beginnings.
Q: What excites you most about technology pro bono?
A: The power of pro bono to bridge the technology divide. We know that technology is at the core of capacity building and that the social sector is severely behind the for-profit sector in investing in and fully utilizing technology. That's why the VMware Foundation and Taproot Foundation partnered on a paper titled Transforming Technology Pro Bono—to advance this conversation and ultimately to help accelerate the adoption of transformational technology in the social sector. It's also a relatively new area of pro bono, so there's a lot more to explore!
Q: Describe the biggest challenges and/or opportunities to engaging technology talent for nonprofit capacity building.
A: We often start the conversation with the "solution"—meaning we start with the talent and go in search of a problem. That typically doesn't yield a solution that's sustainable, rather the project easily goes into disuse or is "developed and dumped." The two key insights from our research is to 1) start with the customer's needs and 2) apply established best practices. In this case, the customer is a nonprofit, and it's important to begin pro bono projects by taking a human-centered design approach to understand the context and need before diving into implementation.
Q: VMware uses for-profit best practices in its pro bono engagements with nonprofits. Why is that important to the success of these projects?
A: Throughout our research, we heard about the challenges of developing sustainable solutions that met the nonprofit's need. We know that, regardless of sector, there are common constraints all organizations face: budget, headcount, leadership buy-in, adoption. These commonalities were the impetus for leveraging industry best practices to create the Solution Development Framework. This Framework is applicable for all stakeholders: nonprofits, pro bono consultants (volunteers), funders, and companies. The key is that it's in phases: Discover, Design, Implement, and Maintain. A practical way to approach tech pro bono projects while ensuring their success. Another benefit of leveraging best practices is that stakeholders can draw from proven processes instead of investing additional time and resources in re-creating the wheel.
Q: Tell us an inspiring story about how using technology pro bono has made an impact with a nonprofit.
A: Andrew Berenato, a VMware employee, has applied the Solution Development Framework to his Service Learning with Surgicorps International since 2015. In the Discover phase, Andrew served on his first surgical trip and observed that Surgicorps used paper patient records. After speaking with the head surgeon, Andrew set out to gather requirements for a digital solution (Design phase). Last year, Andrew worked with Surgicorps to deploy a pilot Airwatch, iPad, and ProntoForms solution to digitize their patient records. After a successful pilot, Surgicorps rolled out this solution to their other surgical trips (Implement phase). In April 2017, Andrew went back in the field to monitor the deployment and identify areas of improvement (Maintain phase). Andrew's pro bono project models the holistic approach of the Solution Development Framework and how the solution continues to meet Surgicorps' need over time, ultimately improving and expanding their patient care.
Q: Why is it important to you that VMware engage its technology talent in pro bono?
A: At VMware, we believe that everyone can learn and grow through service learning. Pro bono service provides an opportunity for people to apply their professional talents in a new context. This allows us to adopt a beginner's mindset and see things with fresh eyes. When we change our perspective, we are able to approach challenges in a new way. This ultimately sparks insights and fuels innovation.
Q: What is the one question nobody asks about your pro bono work that you would like them to ask?
A: How do I get started? When we bring up pro bono, we hear a lot of good intention: a desire to get involved and reasons why they haven't. We know technology pro bono projects can feel daunting. That's why we also provide the Discovery Assessment tool to kick start the conversation with a list of questions to hone in on identifying the needs of the nonprofit. The Discovery Assessment helps all stakeholders begin to explore the possibilities.
Want to learn more? Download a guide to best practices in pro bono technology for nonprofits.
Featured Banner Photo: Hands-On Technology Experience for Low-Income Kids
by
Citizen Schools