These Unstoppable Moms Will Inspire You This Mother's Day
Meet seven unstoppable moms in different corners of the world who illustrate the universal power of motherhood.
---
They live far apart—in Guatemala, India, Kenya, Myanmar, Nepal, Russia, and Uganda —but share a common strength, overcoming incredible obstacles to make the world a better place than they found it. These moms are sure to remind you of an inspiring person in your life, no matter where you live!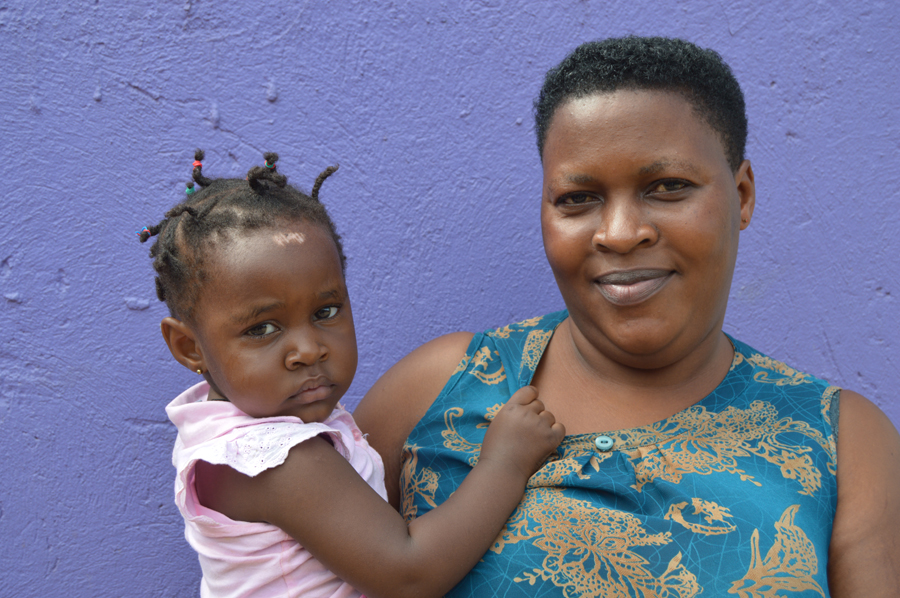 Mary saved her daughter's life.
Five years ago, Mary's doctor gave her shocking news: She was HIV positive.
"I was in such a bad state," Mary said. "I just came into the clinic to get checked for a fever, and then I found out I had HIV."
Mary found out her husband had cheated on her with an HIV positive woman. Within months of her diagnosis, Mary's husband left her, and she learned she was pregnant with her third child. She made an appointment with Alive Medical Services as soon as she found out she was expecting. The nonprofit provides comprehensive services to people in Uganda who have HIV. Mary stayed strong, going to the AMS clinic frequently for medicine and check ups. Mary's daughter, Lillian, was born HIV negative.
Today, Mary and Lillian are in good health.
"At first, I was so worried about having HIV," Mary said. "But today, I'm okay. I've accepted it. And I'm well aware that if I take my medication well, I'll continue to live."
Donate to AMS in honor of a strong mom in your life.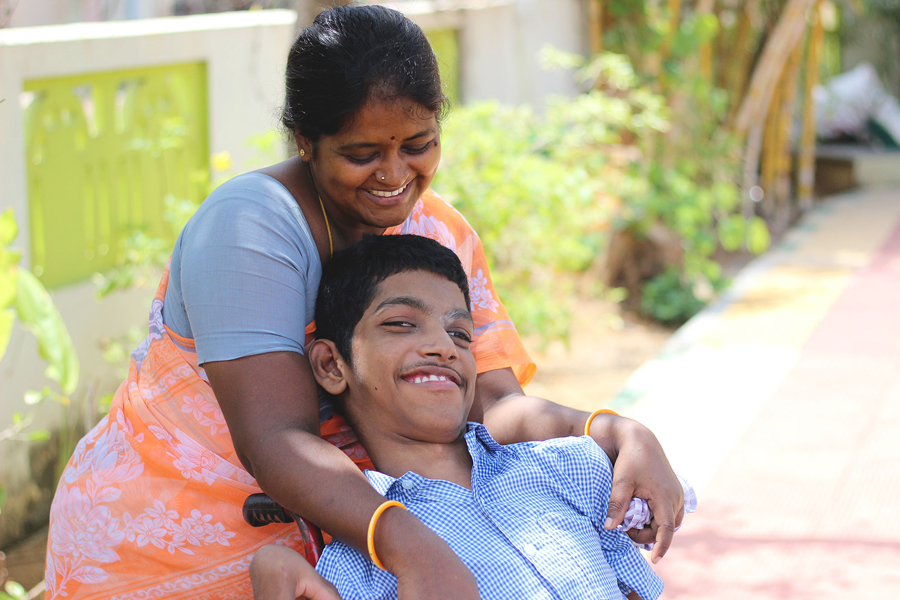 Padmavathi learned how to take care of her son—and herself.
"I always thought that I had talent, now I can prove that I do."
This is how Padmavathi felt after she finished a year-long program in India designed for mothers of children with special needs: capable and powerful.
Padmavathi has a son with severe cerebral palsy. As he grew into adulthood, she struggled to meet his changing needs. She couldn't find a job that was flexible enough to allow her to care for her son, so she relied on her husband's meager earnings as a manual laborer. There was never enough money to cover her family's basic needs.
Through Priyam Global Initiative, she learned how to sew and make jewelry. She received professional coaching on how to communicate with and care for her son—and how to take care of her own needs, too.
Padmavathi says she no longer feels alone on her journey because she built strong relationships with other mothers in her community who have children with special needs. She also discovered a love for helping others and has been offered a position as a teaching assistant for the next group of mothers in the Priyam support program.
Donate to Priyam Global Initiative in honor of a strong mom in your life.
Eunice is thriving, despite being abandoned by her family.
It all started with $500 and the story of Eunice. At 18, Eunice had dreams of going to college, but being a woman, she was expected to sell donuts on the side of the road to earn a living for the family. So she pursued this dream alone, and on her way from the rural village to the universities in Nairobi, she was raped and became pregnant.
She was accused of being promiscuous, kicked out of her parent's house, and raised her baby in the slums. She did people's laundry, cleaned houses, and, somehow, saved enough money to enroll at a university in Kenya. She had defied all odds and only needed $500 to take the final exams of her first semester.
Compelled by her story, Freely in Hope, a nonprofit that serves survivors of sexual violence, sent Eunice $500 for her exams. She rose to the top of her class. Eunice graduated with a degree in counseling psychology from a prestigious university in Nairobi.
"I am a changed Eunice. I can stand tall in front of other people without feeling less of a person because of what Freely in Hope has done for me," she said.
Freely in Hope is now raising funds on GlobalGiving to help other survivors achieve their educational dreams.
Donate to Freely in Hope in honor of a strong mom in your life.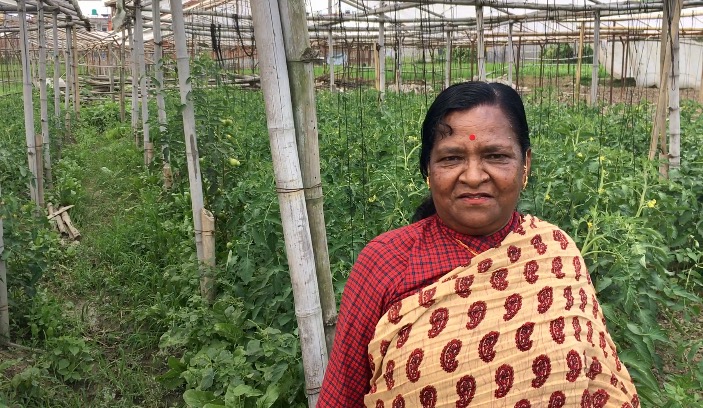 Sanu grows and sells vegetables to pay for her grandchildren's education.
After a 7.8-magnitude earthquake hit Nepal three years ago, Sanu's future was unclear. The widow makes a living as a farmer. Her crops were destroyed.
On this day, she smiles as she gives visitors from GlobalGiving a tour of her thriving garden in Bhaktapur on the edge of Kathmandu Valley. Her garden is filled with corn, tomatoes, and other lucrative vegetables, and her daughter-in-law works a few feet away, collecting bundles of spinach.
Sanu received an assortment of vegetable seeds from a GlobalGiving partner, Water, Agroforestry, Nutrition and Development Foundation (WAND).
The corn in her backyard now towers above her head. "I am happy now," she told GlobalGiving.
Sanu said her family makes up to $15 a day from farming—enough to send her grandchildren to a private school.
Donate to WAND in honor of a strong mom in your life.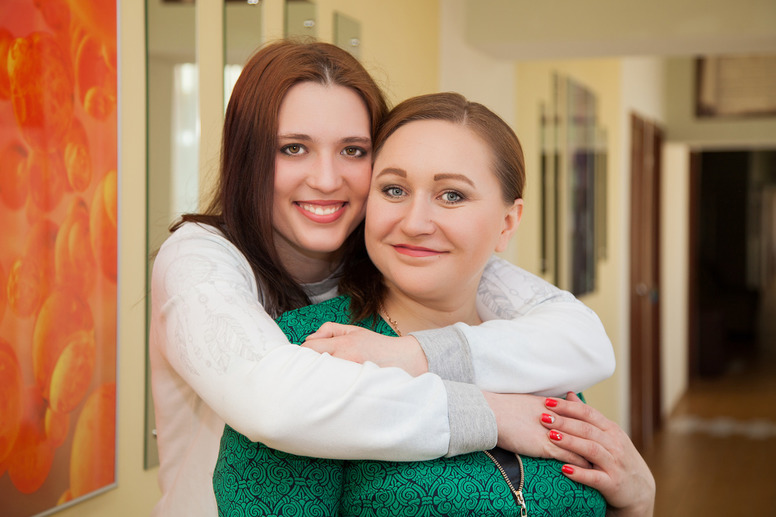 Vika is a teen mom who leans on her mentor to make it through.
Vika is a teen mom who lives in Russia. After a rough start in life, with no strong mother figure in her life, she found someone who really cares about her.
She met Elena, her mentor and friend at a picnic hosted by KidSave International. The nonprofit connects girls who grew up without mothers (but are now mothers themselves) with positive mentors.
Vika says that Elena has shown her what it means to be respected and treated as an adult and a responsible person. She says she is a more trusting and stable person thanks to their relationship.
Elena, an experienced consultant with Mary Kay, is helping Vika develop her skills as a beauty consultant. Vika also attends nursing classes and participates in a women's club that Elena started—giving her more positive connections with caring adults.
Donate to KidSave International in honor of a strong mom in your life.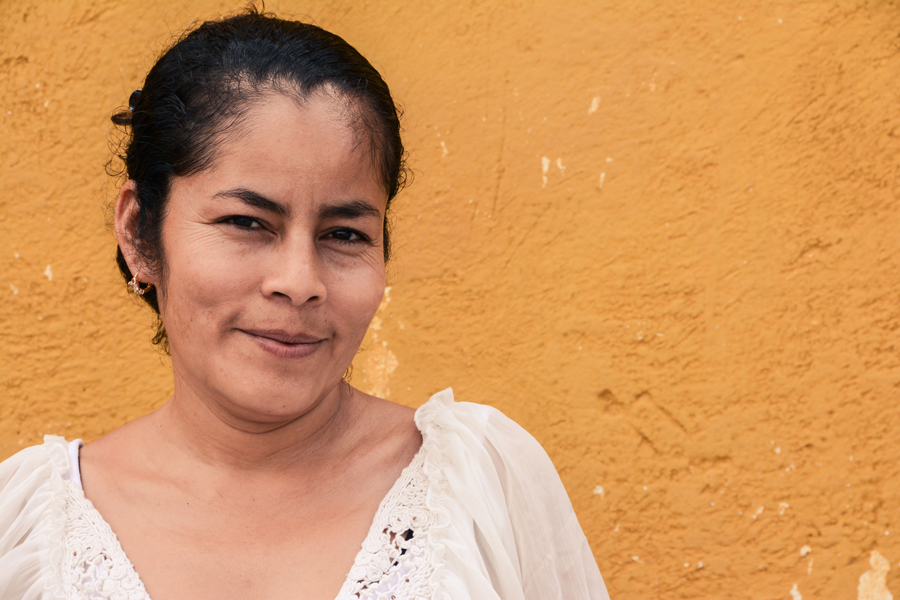 Enma promotes women's health in Guatemala.
Enma, 40, gives contraceptive counseling to women in an underserved, rural area of Guatemala where farming is the main source of income. She is a volunteer with the nonprofit WINGS.
"Family planning means everything to me. It helps us in every single aspect of life and thanks to it, I have a better life. My siblings have a better life. My community has a better life. Everyone is better," Enma said.
As a mother herself, Enma understands how health decisions can impact a woman's life. Enma had her tubes tied after giving birth to her third child. "It was the best decision of my life. I feel that I still have a lot of energy, and I can fully enjoy my children, who are already teenagers!"
Emma's youngest is now 16. She is proud that she talks about reproductive health with all of her children. She also recognizes that working with WINGS means helping women navigate sensitive moments.
"Every patient reacts differently to each contraceptive method, and sometimes they are scared, but I always try to calm them."
Donate to WINGS in honor of a strong mom in your life.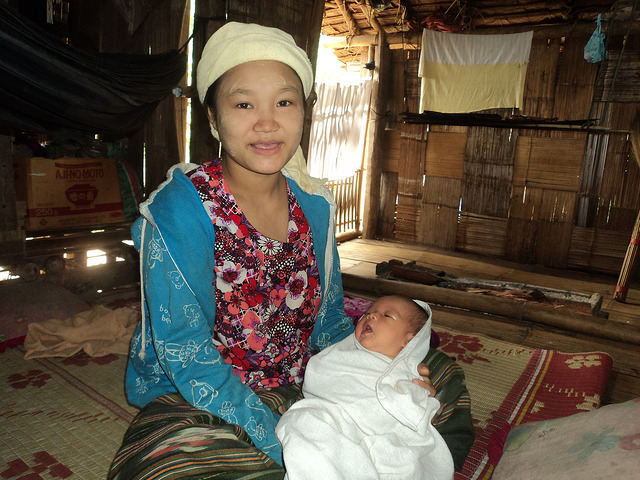 These moms in Myanmar are determined to raise healthy babies.
In the conflict-ridden Karen State, being a mom comes with many challenges, including minimal resources and misinformation. The area, in southern Myanmar, has one of the highest rates of maternal and newborn mortality in the world.
Refugees International Japan is raising funds on GlobalGiving to give moms in Myanmar more resources.
In rural areas, some moms are raised to believe that eggs will make babies in utero too fat to easily deliver, or certain wild or farmed vegetables will make babies sick or weak. Refugees International Japan gives moms baby kits stuffed with cloth, soap, and other essentials. The nonprofit also runs food programs and baby care classes in rural Myanmar.
Here's what one mom had to say about the programs:
"While we are displaced, we don't have enough clothes or food or shelter. We have to move from here to there. In this time we received a gift, so it made us feel so happy. Even if we received only a piece of cloth and a bar of soap, I feel so happy, and I feel like somebody cares for me and is willing to help me, even to go through all the obstacles to get to me. So I felt very encouraged."
Donate to Refugees International in honor of a strong mom in your life.
Don't forget! Mother's Day is Sunday, May 13.
In honor of moms everywhere, GlobalGiving will match all new monthly donations made between May 1-13 at 100% up to $200. There's no better time to make a gift in honor of a special person in your life!
Featured Photo: Help Families End Domestic Violence in India by My Choices Foundation