9 Awe-Inspiring Ways To Spread Joy This Holiday Season
The holiday season is all about spending time with friends and family and remembering the important things in life. Here are nine gift ideas that will help you and your loved make the most of it.
---
1. Make Thanksgiving place cards.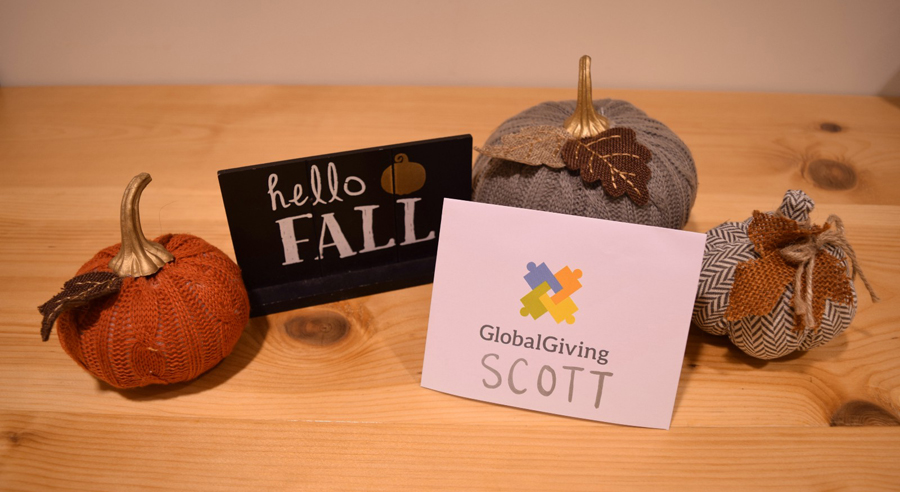 Photo: Spruce up your table.

Are you hosting Thanksgiving dinner this year? Minimize the bickering and remind everyone what the holiday is about by making a small donation in everyone's honor. Pick a different project to match each of their interests, and use GlobalGiving's print-at-home card option to create joyful place cards. That way, Aunt May and Cousin Joe won't spend all dinner arguing about politics. Now that's something to be thankful for!
2. Give charity gift cards to kids.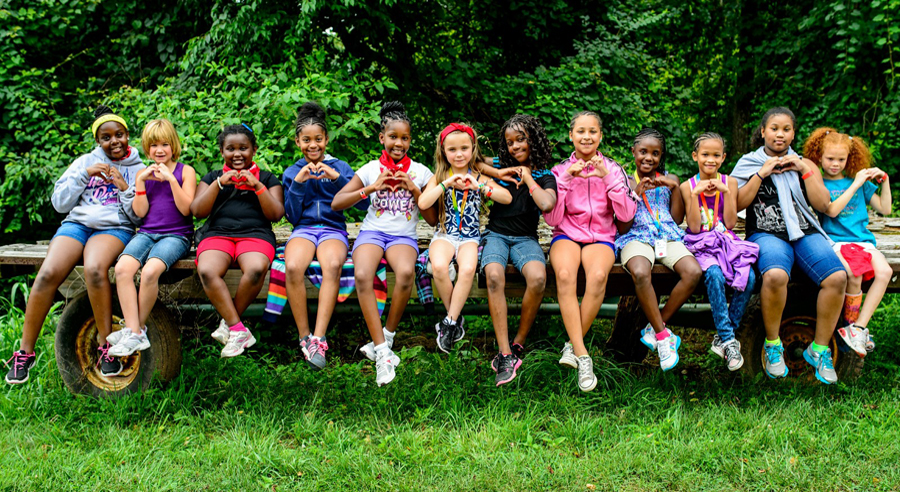 Photo: Camp for 400 Kids with Autism & Medical Needs, a project on GlobalGiving

Will you be spending the holidays with any young ones? It's never too early to instill the values of generosity. Make giving fun this season: You order GlobalGiving gift cards for the kids in your life, then help them pick from our more than 3,000 projects all over the world next time you see them! They will love picking projects related to their interests and you will love teaching them the importance of compassion and giving.
3. Make a giving scrapbook.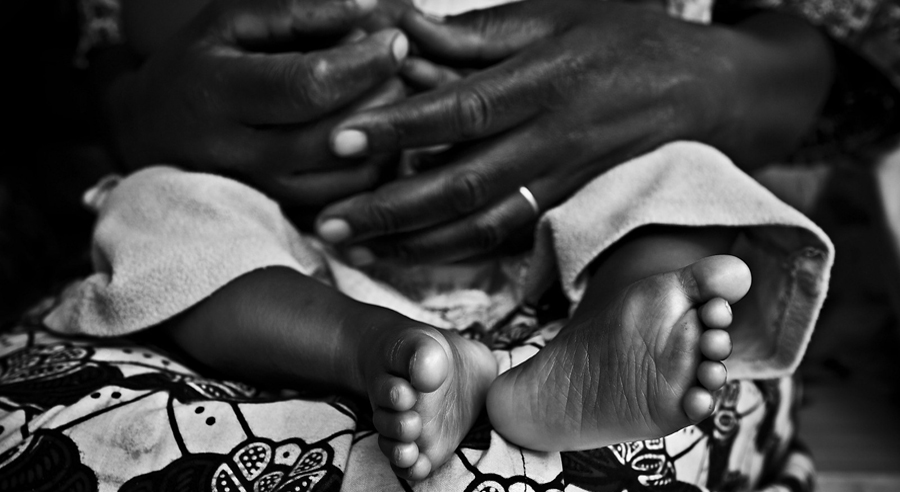 Photo: Be the Generation to End Pediatric Aids, a project on GlobalGiving

Have a kid in your life that is too young to pick their own project? Donate in honor of your little one and keep a scrapbook of all the good they have brought into the world over the years. Present it to them on a milestone birthday so they can see how much you've loved them since birth. If you are feeling extra generous, next year, you can join GlobalGiving's Project of the Month Club on their behalf and they will have 12 great projects per year to look back on.
4. Skip the Hallmark cards.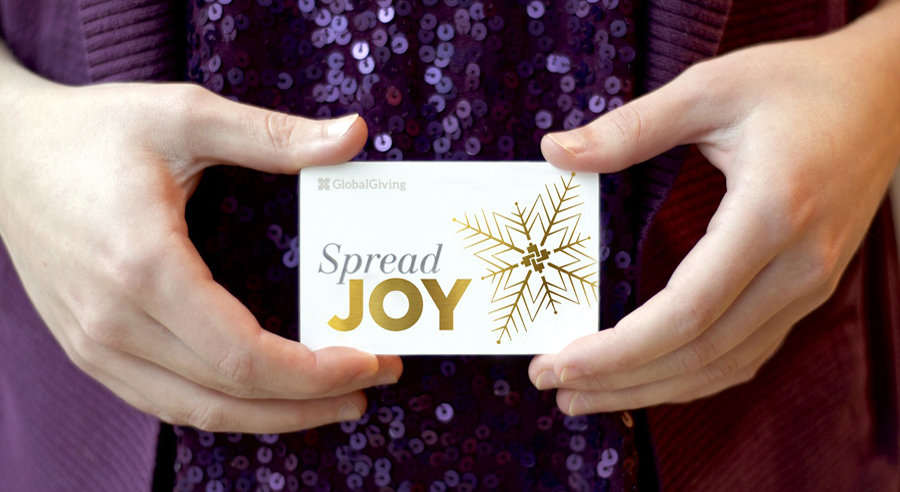 Photo: One of many beautiful GlobalGiving gift card designs

This year, why not give a GlobalGiving Gift Card in lieu of expensive holiday cards? They are just as beautiful, and your recipient can make a donation to a vetted nonprofit on GlobalGiving before propping it up on their mantle. It will mean so much more to you and your loved one. GlobalGiving offers free shipping on physical gift cards as well as print-at-home and e-card options. Order yours today!
5. Trade #BlackFriday for #GivingTuesday.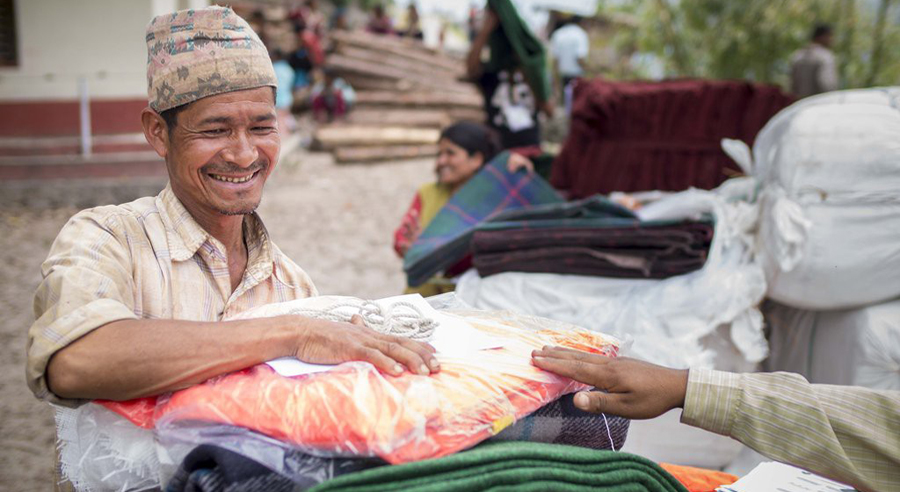 Photo: Help the Victims of the Earthquake in Nepal, a project on GlobalGiving

Do you really need a bigger TV? This year, we challenge you to sacrifice one Black Friday purchase and give the money you would have spent to a charity on #GivingTuesday instead. The Gates Foundation will be matching the first $1,000,000 in donations on GlobalGiving this #GivingTuesday. Nonprofits have sales, too!
6. Use Amazon Smile.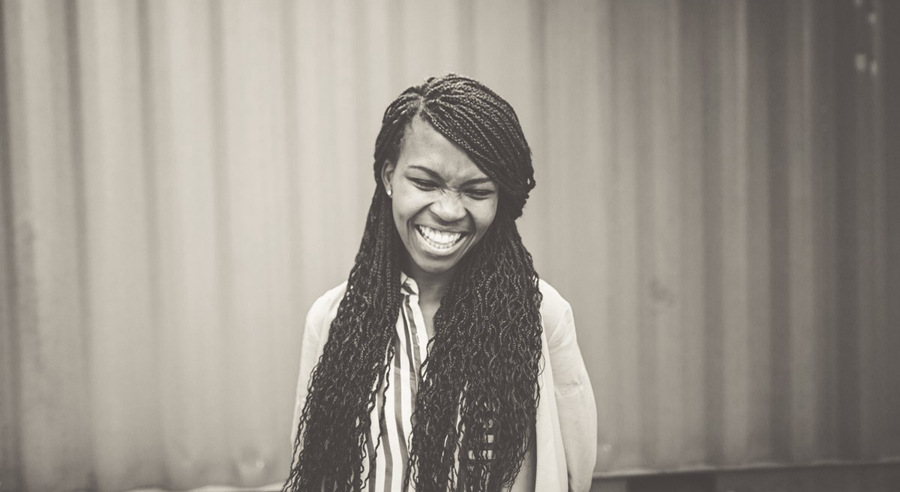 Photo: Empower Girls in Africa Through Higher Education, a project on GlobalGiving

If you must buy that new TV, avoid the lines and order it on Amazon Smile. It works just like Amazon.com, but Amazon will donate a portion of the purchase price to your favorite charitable organization! Check it out here.
7. Make your Turkey Trot or Jingle Jam count.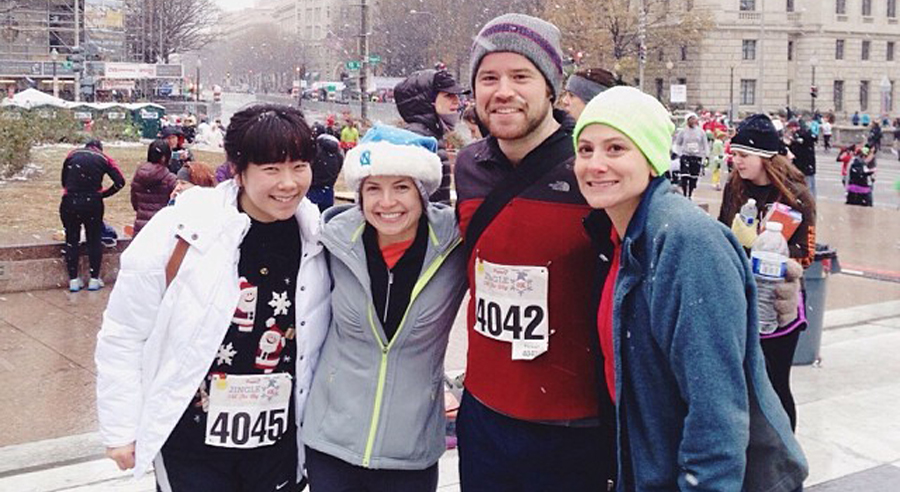 Photo: GGers Angela, Marisa, Scott, and Britt ran in the 2014 Jingle All the Way 5K.

Are you participating in a race this year? Start a fundraiser for a local food bank or toy drive. It's a great way to motivate you to the finish line and to show all your friends how active and philanthropic you are! Create your fundraiser page today.
8. Get global.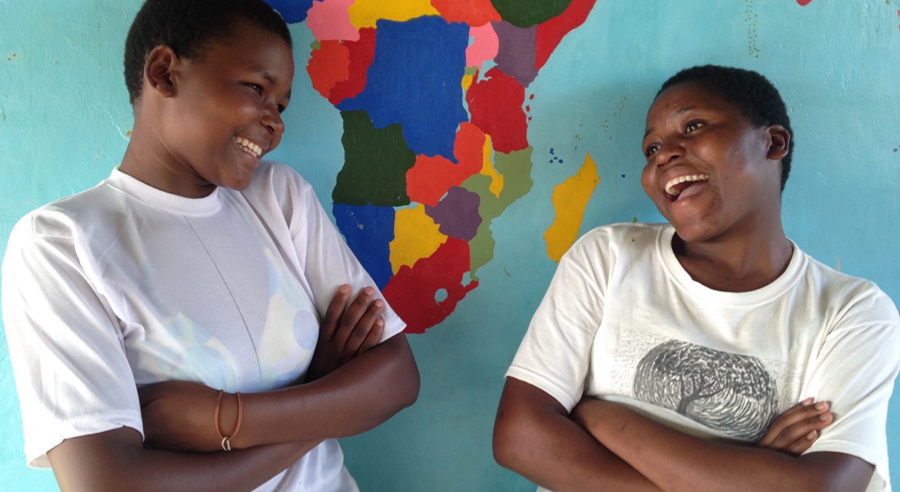 Photo: Keep Girls in School and Out of Marriage in Kenya, a project on GlobalGiving

You don't have to be rich to travel the world. You and your family can experience a different culture by supporting it from the comfort of your own home. Each year, pick a new country to learn about. Find out what makes that place special and learn about people doing amazing things to help their communities. Make a small donation to help their work and your presence will be felt even if you can't go yourself. Why not start with Paraguay?
9. Host a holiday dinner fundraiser.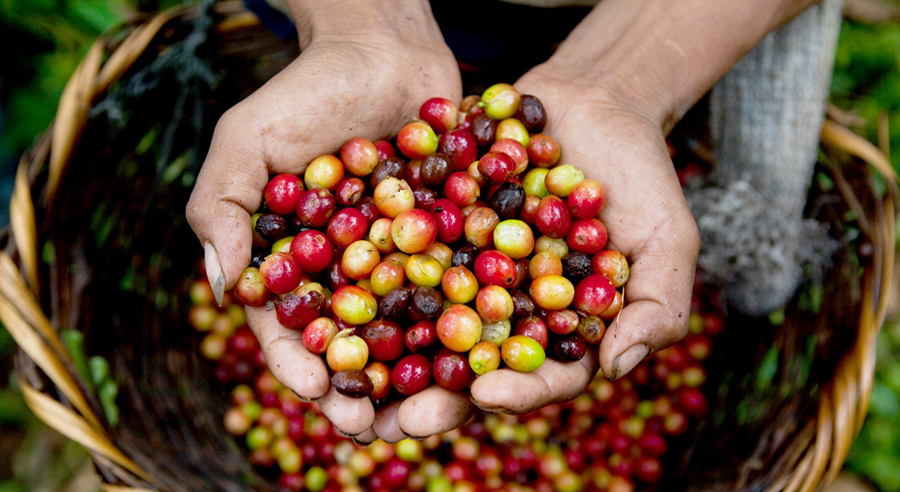 Photo: Support Sustainability for Nicaraguan Farmers, a project on GlobalGiving

Make your next holiday event more meaningful. Pick a project you are passionate about and ask your dinner guests to make a donation at the door. You can spend some time telling your guests why you chose that project and what it means to you. What better reason to celebrate?
We hope you have a wonderful holiday season filled with love, laughter, and the joy of giving!