Hurricane Harvey Relief:
What's Happening and How to Help
Hurricane Harvey caused record-breaking flooding in Houston and the surrounding areas, causing widespread damage. Several of GlobalGiving's local nonprofit partners are responding to survivors' immediate needs and have asked us to help fund their relief and recovery efforts on the ground.
The projects below, as part of GlobalGiving's Hurricane Harvey Relief Fund, will provide emergency funding to locally driven relief efforts, providing food, medicine, and other essential supplies to help survivors.
We believe that organizations that are deeply rooted in local communities are often in the best position to provide long-term support for disaster victims. By funding the relief efforts of local organizations, donations to this fund have the potential to build stronger disaster-response capacity so that these organizations are better equipped to face future disasters. GlobalGiving will post reports about how funds have been used and will email these reports to donors and subscribers.
Projects responding to Hurricane Harvey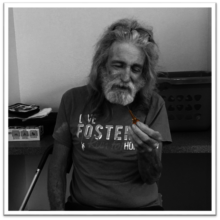 With help from the Way Home Welcome Home Fund, Houston has successfully housed over 14,500 individuals into housing out of homelessness.The Welcome Home Fund was established to help clients remove barriers to housing including help with deposits & application fees to move into their new home. In addition, the provides a Welcome Baskets full of move-in essentials & furniture to help turn a house into a home. Since 2016 we have distributed over $200,000 of in-kind donations and funds to partners
In 2017, Hurricane Harvey caused widespread, catastrophic flooding and damage in Texas and along the Gulf Coast. This fund was created to provide relief to survivors in the form of emergency supplies like food, water, and medicine in addition to longer-term recovery assistance to help residents recover and rebuild. All donations to this fund will exclusively support relief and recovery efforts from this storm.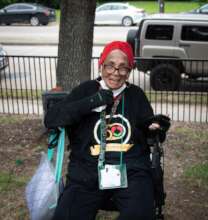 This project will provide direct assistance to victims of Hurricane Harvey in Houston and surrounding areas. Assistance will help with immediate relief as well as long term recovery for families and individuals.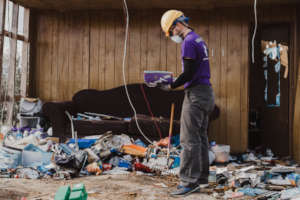 Beginning as a tropical storm and fueled by unusually warm Gulf water, Hurricane Harvey made landfall on Friday, 25 August 2017, as a category 4 "major" hurricane, with wind speeds of 130 mph. Harvey's enormous destruction comes as a result of strong winds, torrential downpours, significant storm-surges and devastating flooding. Now considered to be one of the worst disasters to hit the US, All Hands Volunteers is responding to the millions of Texans reeling from the disaster.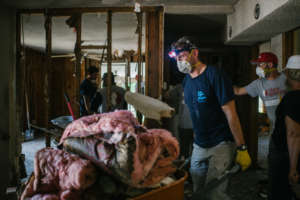 This project will provide emergency relief, psychosocial support, and debris removal assistance to communities in South Texas affected by Tropical Storm Harvey.
Gordon and his family are just 1 family in a small neighborhood in south Texas that is living in their once water logged, now tattered home. There are over 20 families in this neighborhood that need help repairing their homes. When we met Gordon we recorded this video. This is when we found out that he is a Desert Storm Veteran and the local postman. Living a simple life in a small town in Texas. A neighborhood devastated by mother nature that needs your help to repair their homes.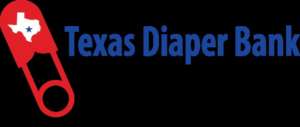 Donors should care because natural disasters are not just immediate occurences--they affect lives in the long-term. Families are losing everything they have--their houses and food. Texas Diaper Bank fills the gap for an often-ignored item: diapers. Diapers impact babies, children with disabilities, and seniors.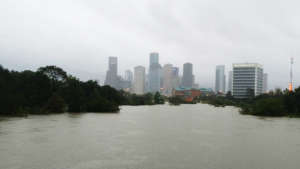 BakerRipley has an important role in disasters. We are currently operating the Emergency Shelter at NRG Center in partnership with NRG, and Harris County, assisting thousands of neighbors in need. After the flood waters from Harvey recede, we are responsible for assistance with long term recovery. Working in collaboration with other agencies, we pick up after the initial emergency responders and work on helping people restart their lives.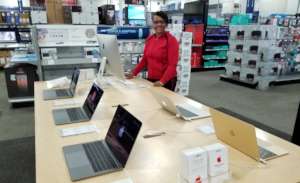 Standing In Faith Ministries(SIFM) - Faith With Works Program (FWWP) allows individuals to transition from a homeless to gain access to tools to make a new start. Through FWWP, individuals can 'invest in themselves' with free computer classes including tools for resume writing, cover letters, assistance with job search assistance and mock individuals. To achieve this goal, SIFM will need 10 desktops and laptop computers, 2 Network Printers, and additional office supplies to meet this goal.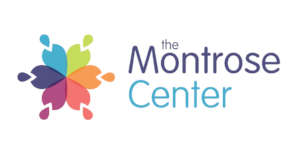 The Montrose Center's Hurricane Harvey LGBTQ Disaster Relief Fund is designed to provide services managed by a trusted community institution to those that are traditionally overlooked. The Relief Fund will be used to help individuals and families begin to rebuild their lives through direct assistance with shelf stable food, furniture, housing assistance and case management to coordinate support for homeless youth, seniors, people living with HIV, and all devastated by the storm.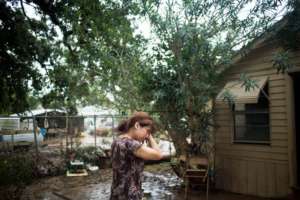 The Northeast Houston neighborhoods we serve were some of the hardest hit by the floods. In response to the damage and destruction caused by Hurricane Harvey, Target Hunger will coordinate with our community partners, faith partners and governmental agencies to distribute food, water, essential supplies and information from multiple service sites to our neighbors in need. Since Target Hunger operates in neighborhoods that are "food deserts", our role in the recovery effort is a critical one.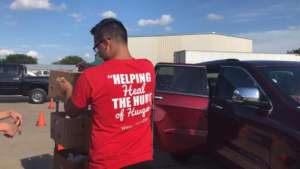 Our mission is "helping heal the hurt of hunger." Serving eleven counties in Texas which include Calhoun, Colorado, DeWitt, Goliad, Gonzales, Jackson, Lavaca, Matagorda, Refugio, Victoria, and Wharton. All of these counties are included in the Presidential Declared Disaster zone and will be facing months of recovery.

Delivering Good is working diligently around the clock with the fashion, home and children's industries to secure donations of new merchandise for the adults, children and families impacted by Hurricane Harvey and Hurricane Irma. We are currently taking donations of product as well as cash, which will help transport the merchandise to community partners, on the ground who will distribute it to people in need over the next several weeks and months.
WARNING: Javascript is currently disabled or is not available in your browser. GlobalGiving makes extensive use of Javascript and will not function properly with Javascript disabled.
Please enable Javascript
and refresh this page.