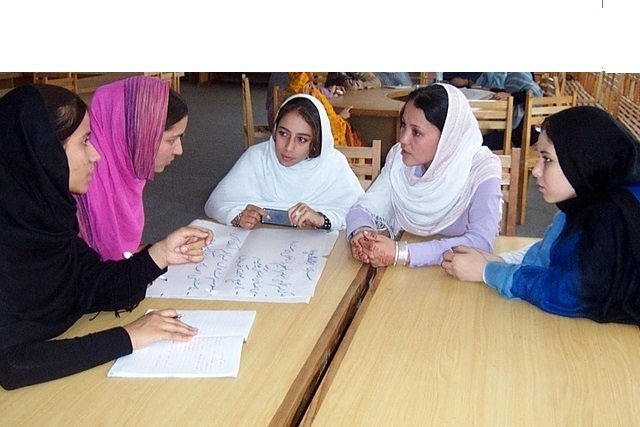 The 2017 cohort of the GlobalGiving Girl Fund has been working hard this year to empower girls all over the world! The Girl Fund consists of six projects from Vietnam, India, Afghanistan, Kenya, Nigeria, and the Dominican Republic, providing access to education, legal protection, health care, or training and job skills so that girls can thrive. Here's a quick update on what our GlobalGiving Girl Fund projects have been up to!
Afghan Institute of Learning recently implemented the MIRA program at its two clinics in Herat. The program is a mobile phone-based health system that enables better monitoring of pregnant women by their medical caregivers. So far, 2,695 families and 313 pregnant women are registered through the MIRA program. Community Health Workers collect weekly data from families. Additionally, AIL has treated over 109,574 patients and provided health education for over 84,920 at its clinics and learning centers so far this year.
The young leaders in the Mariposa Girls Leadership Program have been taking full advantage of their summer break! Mariposa girls in the Summer Leadership Camp program, all girls living in extreme poverty in the Dominican Republic, have conquered activities this summer ranging from mountain biking, to surfing, to practicing their math and readings skills to prep for the upcoming school year.
Motorbikes and bicycles are the two main forms of transportation in Vietnam, but if you cannot afford them, walking long distances can be a great barrier to education. Girls in Vietnam ride their bikes to school, to the doctor, even to buy groceries for their families. That is why Rock-Paper-Scissors Children's Fund continues to give out bikes to girls in Vietnam, in order to encourage and empower them to stay in school!
This year, WISER girls at WISER International competed in the Migori County Science and Engineering fair against 360 other schools. WISER ranked #1 in the Girls School category and #3 in schools overall! Additionally, this past summer Duke University students led a robotics workshop with an introduction to basic computer programming at WISER.
Timeout for Africa's USA Science, Technology, Engineering, and Math (STEM) Ambassador promoted STEM by hosting an expo in Virginia this past July, which had 24 girls present and exposed them to STEM activities such as coding, engineering, circuits, and science experiments. Timeout 4 Africa is excited to provide two scholarships to girls for the second annual STEM Girls Shine Expo in Nigeria later this year!
The Desai Foundation celebrated World Menstrual Hygiene Day with a launch of their sanitary napkins brand at a school & community center in Untdi. The launch consisted of a ceremony with thousands of women and a talk on menstrual health management and other women's issues.
These projects are made possible by your contributions to the GlobalGiving Girl Fund! Thank you for your committed support to empowering young female leaders around the globe.