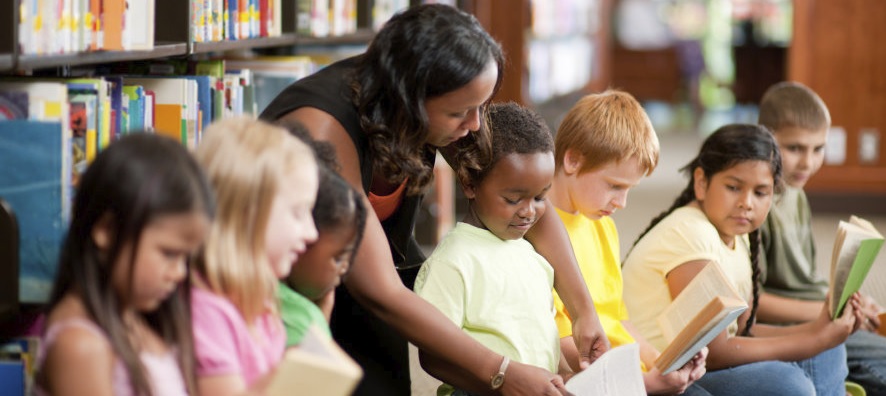 Getting Started on GlobalGiving
Everything you need to know
---
GlobalGiving is so excited to welcome you to our community! Our team is looking forward to helping you optimize your fundraising and make the most out of the tools that GlobalGiving has to offer.
Joining GlobalGiving is simple; Submit your application and then tell us what you want to raise money for! You will then be able to start fundraising and you will gain access to additional benefits just by using the platform!
---
How can you get started?
Getting your project page on GlobalGiving is easy! Here's how you do it:
Get approved by GlobalGiving (within 30 days)
Create your project
Start fundraising!
Organizations that are new to GlobalGiving are called "Emerging" organizations until they raise $5,000 from at least 40 donors. Although your project won't be available through the search feature, you will be able to receive donations for your project through the platform and you will have access to all of GlobalGiving's fundraising tools!
You will have access to this page for two full years until your application expires. To extend your fundraising on GlobalGiving, you can become a Partner organization in the GlobalGiving community.
---
Features and Benefits available to you
Emerging organizations have access to many different opportunities on the GlobalGiving platform, including the following:
the ability to receive online contributions through your own personalized donation page - Donors can give online by credit card, debit card, or PayPal, or give offline by check
donor engagement tools - You can easily send thank you notes and quarterly reports to donors
donation tools - Your donors will be able to set up monthly donations, create customized fundraiser pages, and make donations as gifts
matching and bonus campaigns - You will have the opportunity to participate in different campaigns throughout the year to help motivate donors to give, and
training and support - You will be able to make use of our online fundraising resources and get support directly from our staff
---
Becoming a Partner organization
Being an Emerging organization with GlobalGiving is just the beginning! As you use the platform and reach different thresholds, you will unlock additional features and benefits on the site and enhance your fundraising.
To become a Partner, you just need to fulfill two criteria:
Your project on GlobalGiving must raise at least $5,000 in donations and have a minimum of 40 donors supporting your project
You must submit reports through GlobalGiving's site every three months
Here are the benefits you unlock as a Partner organization:
Your project will be included in GlobalGiving's search and browse
You are more likely to receive gift card donations and donations from GlobalGiving's community of donors
You become eligible for our site-wide campaigns with larger prizes
Your project will be included in corporate employee giving programs
You can post volunteer opportunities through GlobalGiving's partnership with VolunteerMatch
You will be invited to join GlobalGiving's advanced training academies for fundraising and social impact, and
You are able to advance higher in our GG Rewards program to get more visibility on the platform
---
Fundraising resources
One of the benefits you have as a member of the GlobalGiving community is access to fundraising resources. We want to empower you to improve your fundraising through our platform. To that end, we have several online resources to help you.
---
Terms and Conditions for Emerging organizations
Once your application is approved, it is valid for two full years. If your organization is successful in becoming a Partner organization with GlobalGiving, we will renew your application every two years. If not, we will deactivate your project at the time your application expires and send any pending funds to your organization (if the minimum disbursement is met). You can reapply to join GlobalGiving after a two-year hiatus.
International organizations must raise at least $250, after the GlobalGiving fee is assessed, in order to receive a disbursement of funds. Organizations with less than $250 in donations will have their funds held for a period of 6 months. If the organization does not reach the $250 minimum in that time, funds raised will be reallocated to GlobalGiving's matching fund.
Emerging organizations are only permitted to have one project on GlobalGiving's platform. This project will not be available via GlobalGiving search or browse, but it is available via a direct link.
Emerging organizations that reach at least $5,000 raised from a minimum of 40 unique donors will be promoted to Partner status on GlobalGiving within 1-3 business days.
A donation is considered unique if made using a different email address and name from previous donations to your project. GlobalGiving is also monitoring credit card numbers, billing addresses, and IP addresses and reserves the right to disqualify any donation not in the spirit of having individuals donate to the project.
Online donations made by credit card or PayPal must be made by the PayPal account or credit card holder.
Any donation to a project that is reversed by GlobalGiving's fraud protection system or by the donor him/herself will jeopardize the organization's status on GlobalGiving and GlobalGiving reserves the right to deactivate the project and reallocate funds at any time if misconduct is suspected.
GlobalGiving reserves the right to make final decisions on unique donors and promotion of Emerging partners.
WARNING: Javascript is currently disabled or is not available in your browser. GlobalGiving makes extensive use of Javascript and will not function properly with Javascript disabled.
Please enable Javascript
and refresh this page.